Daily Express appoints Ukip peer Lord Stevens
Commentators believe Express Newspapers will back Nigel Farage at next year's election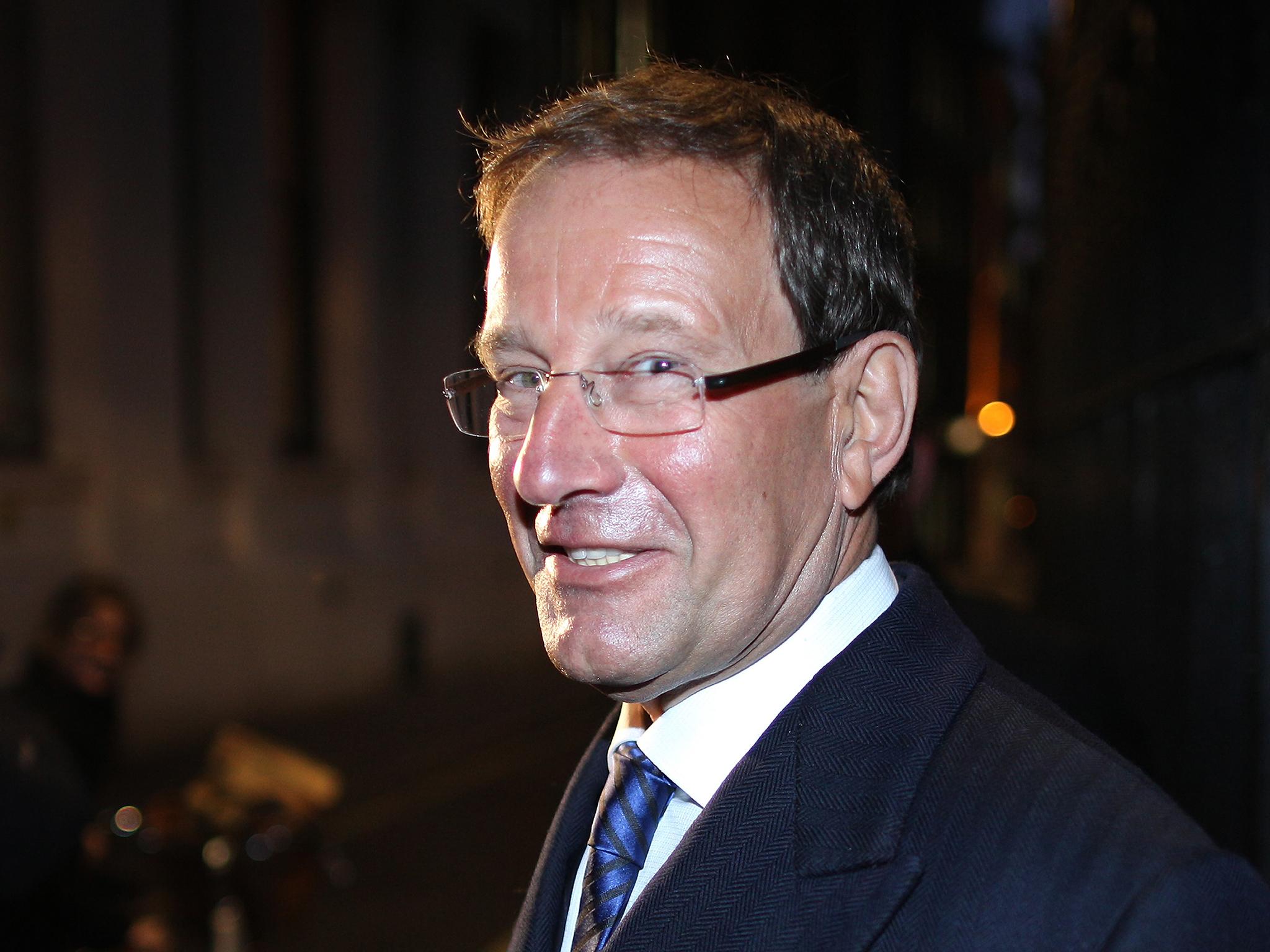 The Ukip peer and veteran newspaper owner Lord Stevens of Ludgate will take a senior role at Express Newspapers, prompting expectation that the media group will now throw its weight behind Nigel Farage's party in the General Election.
Richard Desmond, founder of the Northern & Shell publishing stable and owner of Express Newspapers, has recruited the 78-year-old peer seven months before Britain goes to the polls. Lord Stevens has long associations with the Daily Express, Sunday Express and Daily Star, having run the papers until 1999 as chairman of former owners United Newspapers. Senior executives at Express Newspapers have been told Lord Stevens will become deputy chairman,
Lord Stevens was made a life peer in 1987 and backed the Conservatives in the upper house until 2004, when he was expelled by the party for signing a letter in support of Ukip. He spoke at the Ukip conference in 2012, where Mr Farage introduced him as "a giant of Fleet Street". He reminded Ukip delegates that David Cameron had called them "fruitcakes, gadflies and closet racists" and told the audience: "Well I'm glad to join you!"
Mr Desmond has been politically fickle during his time as a newspaper proprietor. The Daily Express backed Tony Blair's New Labour at the 2001 election and Mr Desmond donated £100,000 to the party. But the paper then returned to its Tory Party roots.
In recent weeks it has been increasingly enthusiastic about Ukip, and has speculated that the party could hold the balance of power in British politics following May's election.
In a leader this month it said: "Nigel Farage's message is hugely popular across Britain. Huge numbers of people are sick of the EU, sick of mass immigration and sick of a political elite that refuses to listen to the electorate."
In pictures: The rise of Ukip
Show all 8
Of the appointment, Mr Desmond, said: "Lord Stevens comes with a vast experience of the newspaper business. In challenging times for the media to have him working with us in this pivotal role is a huge asset."
Lord Stevens said: "I've known Richard for many years and I'm very much looking forward to the opportunity to work with Express Newspapers and help shape their business over the coming years"
Mr Desmond is a prominent member of London's Jewish community, and it is not known what he thinks of Ukip's recent alliance with far-right Polish politician Robert Iwaszkiewicz, who has been denounced as a Holocaust denier by the Board of Deputies of British Jews.
Mr Farage visited the Northern & Shell building in London for lunch earlier this month with Mr Desmond and Lord Stevens and was shown the newsroom by editor Hugh Whittow.
Having made his name as a City financier, during his time as chairman of United Newspapers, Lord Stevens was described as "quick as a ferret". He had a bronze bust in the foyer and was chauffeur-driven in a grey Rolls Royce with the personalised number plate DRS20. He was known for throwing swanky parties at London's Savoy Hotel.
During the period he ran the Express, the title remained staunchly loyal to the Conservatives. But although educated at Stowe and Cambridge, Lord Stevens shares some maverick traits with Mr Desmond, who delights in challenging the establishment.
The Northern & Shell boss recently made an enormous profit from the £450m sale of Channel 5 to American media company Viacom, having bought the broadcaster for £104m in 2010.
But after the sale he angered staff at his newspapers in July with proposals to save £10m a year by cutting 200 posts. The National Union of Journalists dubbed him "Britain's greediest billionaire".
Join our commenting forum
Join thought-provoking conversations, follow other Independent readers and see their replies