David Cameron prepares to defy Commons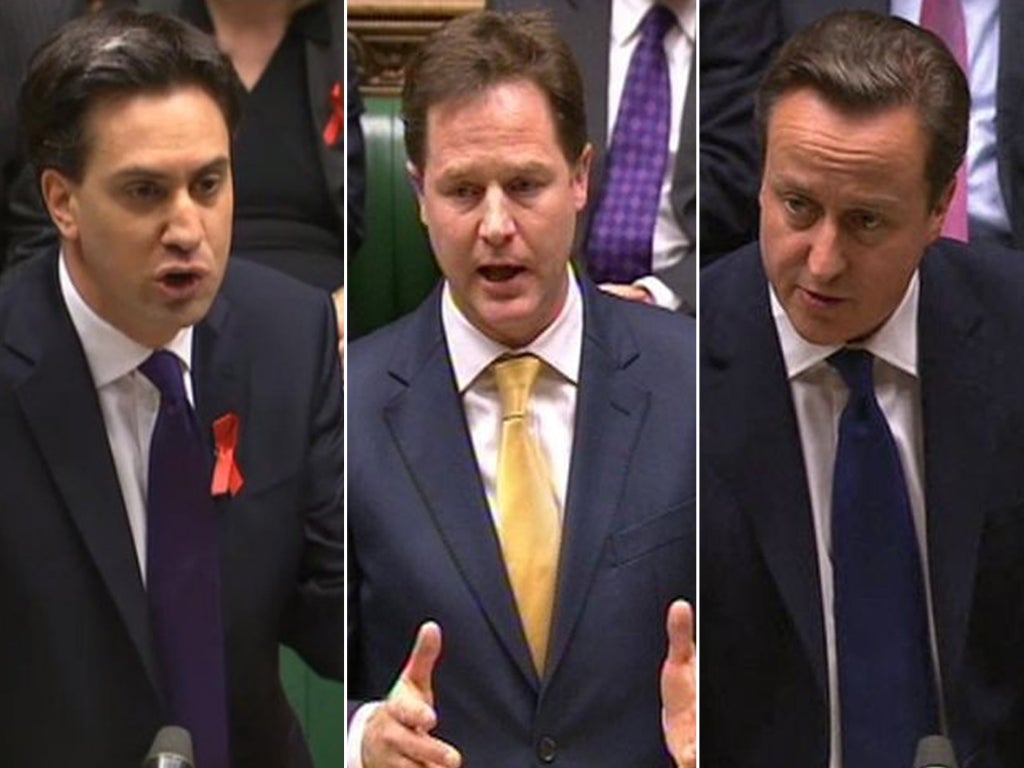 David Cameron will defy the House of Commons if, as expected, it votes in favour of the new law to underpin independent regulation of the press recommended by Lord Justice Leveson.
Allies of the Prime Minister made clear he was unlikely to drop his opposition to a statutory approach even if a majority of MPs vote in favour of one. Labour will force a Commons vote on the Leveson Report by the end of January.
The prospect of an embarrassing defeat increased when, in an inprecedented move, Nick Clegg made his own Commons statement backing a legislative approach immediately after Mr Cameron had opposed this key Leveson proposal.
With Labour and more than 70 Conservative MPs backing Lord Justice Leveson's call for a system of press regulation backed by statute, Mr Cameron appears to be heading for a Commons defeat. He may allow Tory MPs a free vote in an attempt to take some of the heat out of the backbench rebellion against his position.
The Prime Minister's spokesman said Mr Cameron would "take account" of Parliament's view. Privately, aides said a vote in favour of the Leveson blueprint would "not be binding", adding: "Labour does not have the power to bring in legislation."
Mr Cameron, Mr Clegg and Ed Miliband began all-party talks on the Leveson Report at a 30-minute meeting. The Prime Minister said he had not entirely ruled out legislation. He agreed that the Department of Culture, Media and Sport would draft a Bill to implement Leveson - which he hopes might persuade Mr Clegg to drop his support for the Inquiry's recommendations.
A Downing Street source said after the talks: "The PM's position has not moved an inch. He has deep misgivings about statutory regulation. The exercise of drawing up a Bill will demonstrate how complicated it would be to introduce press laws. We have done some similar work over the past few weeks to look at what clauses might look like, and they always end up being more complicated and far reaching than first thought."
Labour and the Conservatives accused each other of "political posturing" over the report. A Labour source said: "We have the prospect of the Prime Minister ignoring the judge he appointed and the will of Parliament. If he is so determined to stay in favour with the sections of the press that caused the problem, that is his choice, but it won't look good."
Although Mr Clegg's mind is not closed, he is unlikely to change his view that Lord Justice Leveson's proposals are "proportionate and workable".
Mr Cameron and Mr Clegg were conciliatory in the way they handled the Coalition's most visible split since its formation. The die was already cast when the Coalition Committee of ministers from both parties met in the Cabinet Room this morning. Although the discussion was good-natured, there was no attempt to reach a compromise. Mr Clegg had already decided that, with all-party talks looming, it was right for him to set out his different position to Mr Cameron in public.
In his Commons statement, Mr Cameron argued that the Government should think very carefully before it "crossed the Rubicon" by creating the first press law for hundreds of years, about which he had "serious concerns and misgivings". He added: "The danger is that this would create a vehicle for politicians, whether today or some time in the future, to impose regulation and obligations on the press."
The Prime Minister insisted he endorsed Lord Justice Leveson's key aims for an independent regulator for the press, but believed they could be introduced without statutory backing. He said the status quo was not an option. But he criticised Labour for rushing to support all the Leveson proposals, warning that watering down the protection given to newspapers under the Data Protection Act could inhibit investigative journalism.
Admitting his Commons statement was "unusual," Mr Clegg told MPs: "Changing the law is the only way to give us all the assurance that the new regulator isn't just independent for a few months or years but is independent for good." He described the Leveson plan as "a voluntary system based on incentives with a guarantee of proper standards. It is not illiberal state regulation."
Mr Miliband endorsed the full Leveson proposals as "measured, reasonable and proportionate", and said legislation should be enacted in the Parliamentary session starting next May. "This is a once-in-a-generation opportunity to make change the public can trust. There can be no more last chance saloons," he said.
Join our commenting forum
Join thought-provoking conversations, follow other Independent readers and see their replies