'Elf and safety' stories should carry a warning
With the media's dramatic search for truth and blame, the portrayal of most restrictions are misrepresented.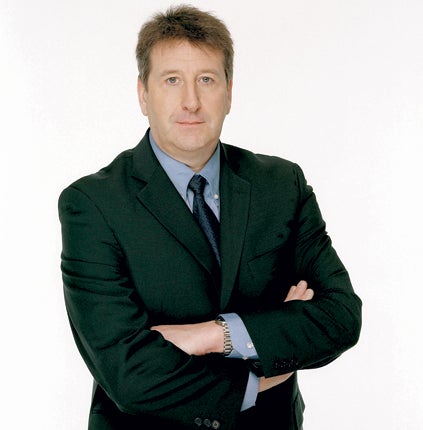 About five years ago, health and safety stories started to add to the Daily Mail's familiar warning cry of "What's the world coming to?" A formula emerged – a traditional, nostalgic aspect of British life is threatened by a modern, mindless bureaucracy.
So we're led to delicious outrage at headlines about children forced to wear goggles to play conkers; clock winders banned from climbing a village church tower after more than 200 years without incident; and a public pancake race dating from medieval times cancelled for the first year since its 1997 revival...all, apparently, in the name of "Elf 'n' Safety".
Last year, the Daily Mail ran, on average, at least one negative health and safety story every week. The Richard Littlejohn column has been particularly acerbic...to the point of making it up. One column rolled its eyes at the news that a coastal footpath had "fallen foul of elf 'n' safety", amid concerns that someone might fall in a loch and drown. Apparently, a lifeguard would need to be present at all times. A quick phone call to the local authority revealed that the walk, considered unsuitable for toddlers, had simply been left out of a local guide to family walks. The lifeguard was pure fiction.
This formula of exaggeration, half-truth, generalisation and myth-making has created a great British joke, the one about "elf n safety gone mad". It's entered our social fabric, something to be shared and tut-tutted at over breakfast tables, in bars and, worse, in workplaces across the country.
But lately, things have taken a more worrying turn. If health and safety professionals had got used to the joshing, heavier blows are now starting to rain in. As we approach an election, we've started to see health and safety become a political punch bag, left to swing with repeated right hooks from predictably aggressive elements of the media.
This started with David Cameron's speech last December, calling for an end to our "over-the-top" health and safety culture and for cuts in health and safety legislation. The New Year saw The Sunday Telegraph wade in with an attack on my organisation, accusing us of advising people not to grit snow and ice in public areas because they could get sued if it led to personal injury. This was not our position. In fact, we'd provided a Telegraph reporter with an IOSH comment, encouraging businesses to grit beyond their boundaries to prevent accidents, yet this was ignored. Instead, the journalist drew on opinion from a year-old guest article in our magazine, framed it in front page quotes and attributed it as an official IOSH "warning" to businesses.
Most readers, I would hope, can see that stories are grossly exaggerated, or that daft decisions are taken to by-pass making the effort to organise something properly, or having to pay insurance, or because of a perceived compensation culture (itself a myth – claim numbers have, overall, remained flat). Others, however, will be taken in by the myth, or may want to believe it.
You wouldn't know it from reading our newspapers but Britain has seen an 81 per cent fall in workplace deaths and a 72 per cent fall in other reported workplace injuries over the past 35 years. We benefit from having one of the best safety records in Europe. And it isn't just workers that profit from this – savings to the economy and to society from lives saved, healthier workforces and better attendance records are substantial, with some large employers estimating their savings at millions of pounds. This success story, largely untold, is partly down to the unsung heroes of health and safety, those who work so the rest of us can go home unharmed at the end of the day. But theirs isn't a sexy story. Done well, health and safety works silently, invisibly, to prevent the bad news story from happening. Good health and safety is not, by its very nature, news.
So public understanding, and the media's portrayal of health and safety, is left to stagger between more obvious images – from accidents and catastrophes, with their dramatic search for truth and blame, to a caricature world of dreary jobsworths and what Jeremy Paxman recently referred to as "pointless bureaucrats imposing ludicrous requests on people".
The cumulative danger is that the public will turn its back on health and safety, encouraged to see it as more an irritation than a necessity to protect life and limb; it becomes something "done to" them, rather than owned by them, requiring their input and responsibility to make it work.
Far beyond all this tomfoolery are the "real" health and safety issues that demand action. Like fighting to prevent the looming spectre of more cancer caused by asbestos, a time-bomb that currently sees thousands of workers dying each year from past exposure. Like tackling the personal, social and economic tragedy of people stuck on incapacity benefit when, with the right help and opportunity, they could be in the workplace, fulfilling themselves, supporting their families and contributing to the economy. And getting better health and safety support to small and medium-sized businesses, which create nearly 60 per cent of private sector jobs and half of UK turnover but sadly, in manufacturing for example, can have double the rate of deaths and amputations in large workplaces.
Mark Twain once said that "a lie can travel halfway round the world while the truth is putting on its shoes". It's time to call in the big health and safety lie from its travels before it leads to tragedy and hurt. And it's time to give truth a chance to put on its shoes.
Rob Strange is Chief Executive of the Institution of Occupational Safety and Health (IOSH)
Join our commenting forum
Join thought-provoking conversations, follow other Independent readers and see their replies