Every little goes a long way… Tesco Magazine overtakes The Sun to become Britain's most-read print publication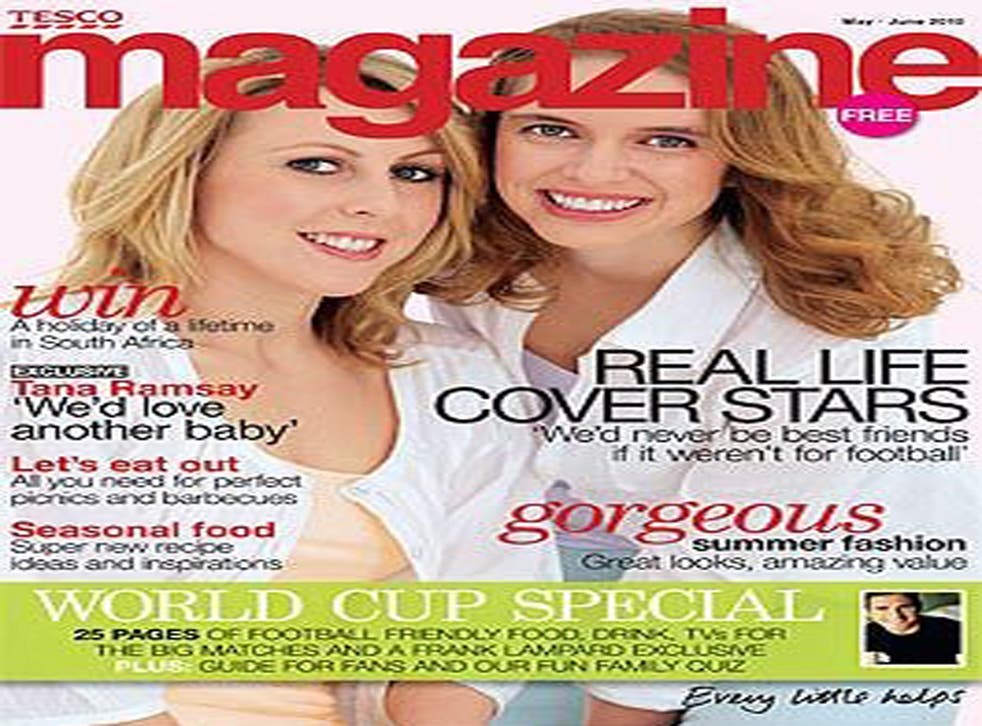 As it awaits censure from the Leveson inquiry, the tabloid press suffered a new ignominy as the coveted title of Britain's most-read print product was claimed by the supermarket brand with the catchphrase: "Every little helps".
Tesco made the boast after its magazine, produced by contract publishers Cedar, was awarded a certified readership of 7,221,000, overhauling The Sun's figure of 7,084,000 readers per copy. The editor of Tesco Magazine, Helen Johnston, pushed out a statement to mark a landmark moment in publishing. "What's clear from these results is that right now, when it comes to print, branded content is king," she declared.
The world of mass circulation print media is no longer the exclusive territory of the red tops. Supermarket magazines, propelled by free circulation models, captive audiences at the checkouts and a level of brand recognition that comes with unrivalled marketing budgets, are commanding similar sized audiences.
In the top 20 of publications in the latest National Readership Survey (NRS), the in-store publications of Asda (Asda Magazine), Marks & Spencer (Your M&S), Sainsbury's (Sainsbury's Magazine) and Boots (Boots Health & Beauty) all scored higher than the Daily Mirror's average readership of 3,062,000.
Mike Ironside, chief executive of the NRS, said: "This is a very strong sector that is performing extremely well – people are reading the magazines rather than seeing them as giveaways that come with your shopping basket."
The title of Britain's most-read print publication is widely sought after and both the Yellow Pages and the BT Telephone Book have staked dubious claims in the recent past.
The Sun has been Britain's biggest selling daily newspaper since it overtook the Daily Mirror in 1978. Unlike occasional publication such as Tesco Magazine – which only comes out once every two months, enabling a vast army of shoppers to see it on the rack – The Sun's NRS figure is based on the number of readers it is delivering daily from Monday to Saturday. The figure for the new Sunday edition will be included in the next survey.
But the growth in influence of supermarket magazines should not be discounted. It has partly been driven by the popularity of cooking programmes on television. Sainsbury's Magazine benefits from the supermarket's relationship with Jamie Oliver, an occasional cover star, while Waitrose Kitchen benefits from a close association with Heston Blumenthal and Delia Smith.
By offering readers free recipes, the supermarket titles are serious competition for newsstand titles such as BBC Good Food, Delicious and Olive.
They are also rivals in feeding from the diminishing pot of print advertising spend. As a result consumer publishing houses have attempted to get a foothold into a sector that is dominated by specialist companies such as Cedar, Redwood and John Brown.
Tesco Magazine began in 2004 and is distributed in the entrances of 800 stores.
The sector has also developed through a conscious editorial investment by customer publishers that has seen the recruitment of staff from newsstand titles and national newspapers. Former Daily Mirror journalist Dawn Alford is the editorial director at Result Customer Communications, with responsibility for the Morrisons Magazine. Another Fleet Street veteran William Sitwell is editor of Waitrose Kitchen. The former editor of New Woman, Sara Cremer, is managing director at Redwood, which produces the M&S and Boots titles.
Redwood no longer styles itself as a publisher but as a "content marketing agency for branded content". Indeed the customer publishing trade body in Britain is called the "Content Marketing Association", reflecting the importance of customer websites and other digital formats. The Morrisons title, for example, is available through its website and as an iPad app.
Join our new commenting forum
Join thought-provoking conversations, follow other Independent readers and see their replies