Exclusive: Samantha Brick says 'it was never my intention to brag' in Daily Mail beauty article that caused Twitter storm
Liam O'Brien
Tuesday 10 April 2012 11:28 Comments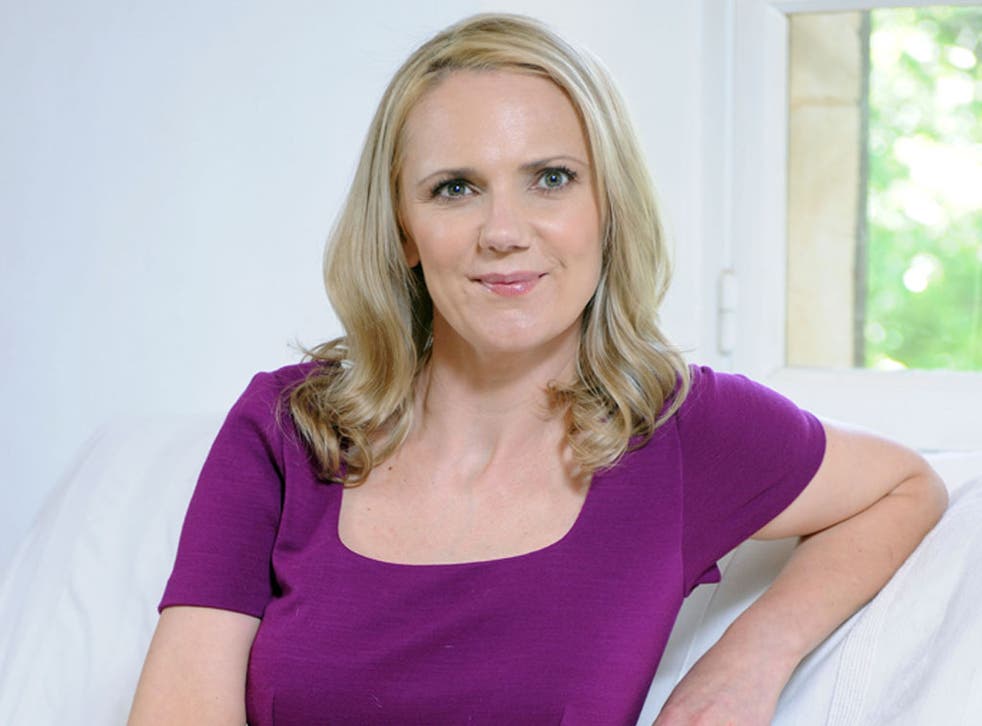 Samantha Brick tells The Independent's Liam O'Brien all about the Daily Mail article that caused a Twitter storm yesterday. Here is a transcript of part of their conversation.
Looking at the article, I thought it was brilliant, but I wasn't sure if it was real…

I'm 41, so in the articles there are several aspects of my life that have been compressed, but it was never my intention to brag or do a Gwyneth Paltrow "look at me". I just wanted to put forward my life experiences.

People have been outraged by the article, how have you coped?

It really helped living in France. Where I live is in the middle of the countryside, in rural France, so somebody only comes by once or twice each morning, so I feel quite protected from it. I'm travelling to London now and I'm feeling a little more frightened.

The Mail commissioned the articles. What have they said?

The Mail have been amazingly supportive, they've been on the phone asking if I'm OK, making sure not too many people are getting in touch with me. I've had support from dozens of female journalists, and I've been touched by how supportive colleagues have been, from Grazia [magazine] to Jan Moir, who's been through it with the Stephen Gately situation.

Has Liz Jones been in contact?

Not that I know of, but my phone has been dying.

Did you write the articles in the knowledge that the Mail requires a certain tone?

My background is in television, in reality shows, so I've always known that it's all about the story. So I apply those principles to my own work. There's not a great deal of difference – it's the candour. I've had thousands of messages – yesterday it was mostly bile, but not today. That's what confessional journalism does, you echo the experiences of women who don't have a voice.

People have supported you saying that looking good is essential? Even in business?

I think there's a really delicate line to toe. In every meeting that you hold, it's all about how you look. You're treading the line between not offending the men, and not offending the female bosses.

You compared your looks to Victoria Beckham and Angelina Jolie. Was that wise?

I certainly wasn't comparing myself to them – that's been clearly misconstrued. [She intended to demonstrate that women in the US aren't judged for their confidence]. Women in LA messaged me to say I've hit the nail on the head.

You said your looks helped you just yesterday?

In France, people are much more helpful and much more friendly. A man saw I was struggling at the supermarket and offered to park my car for me and came out with a coffee. In France, people are much more outgoing and much more in tune with their emotions. If they're really happy or really angry, you know it. We have that false modesty in Britain when we're asking for a compliment. Some could say my confidence in writing that article has been borne of living in France. I've changed as a person.
Read more:
Laura Davis: In defence of Samantha Brick - the woman who is "hated for being beautiful"
Register for free to continue reading
Registration is a free and easy way to support our truly independent journalism
By registering, you will also enjoy limited access to Premium articles, exclusive newsletters, commenting, and virtual events with our leading journalists
Already have an account? sign in
Join our new commenting forum
Join thought-provoking conversations, follow other Independent readers and see their replies