i paper is biggest-selling quality national in Scotland
Independent's sister newspaper outsells The Times, The Daily Telegraph and The Guardian north of the border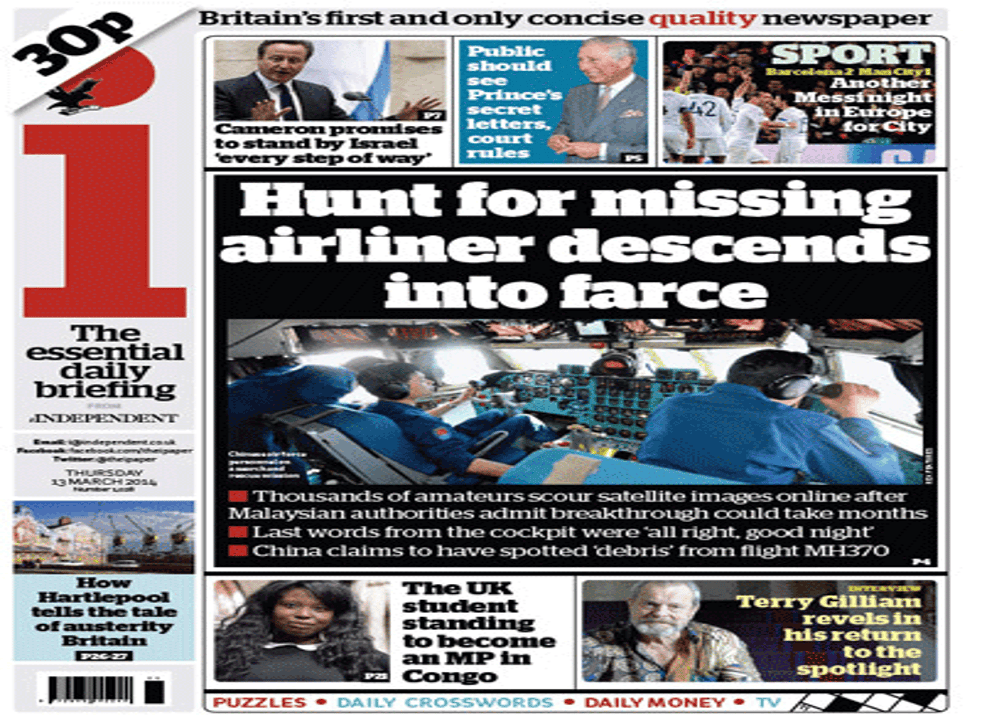 With six months to go before the Scottish Referendum, the i newspaper has emerged as the biggest-selling quality national title north of the border.
According to official figures compiled by the Audit Bureau of Circulations (ABC), i sold 18,928 daily copies in Scotland during January, overhauling more established rivals The Times (17,985), The Daily Telegraph (17,761) and The Guardian (10,565). The Scotsman is not registered for the monthly ABC figures.
The biggest-selling national tabloid in Scotland is The Sun, which sold 260,001 daily copies of its Scottish Sun edition in January. The Scottish edition of the Daily Mail sold 95,237 in the same period. The Daily Record averaged 219,514.
The success of the i paper saw its headline sale for January at 300,110, a 0.6 per cent increase on the same period in 2013. The i's 20.4 per cent share of the total quality newspaper market is its highest since the paper launched in October 2010.
Register for free to continue reading
Registration is a free and easy way to support our truly independent journalism
By registering, you will also enjoy limited access to Premium articles, exclusive newsletters, commenting, and virtual events with our leading journalists
Already have an account? sign in
Register for free to continue reading
Registration is a free and easy way to support our truly independent journalism
By registering, you will also enjoy limited access to Premium articles, exclusive newsletters, commenting, and virtual events with our leading journalists
Already have an account? sign in
Join our new commenting forum
Join thought-provoking conversations, follow other Independent readers and see their replies