Jeremy Scahill: From pursuing Washington over its secret war on terror to becoming a rebel fighter in the global war against journalism
He is no friend of the White House. Sarah Morrison meets Jeremy Scahill.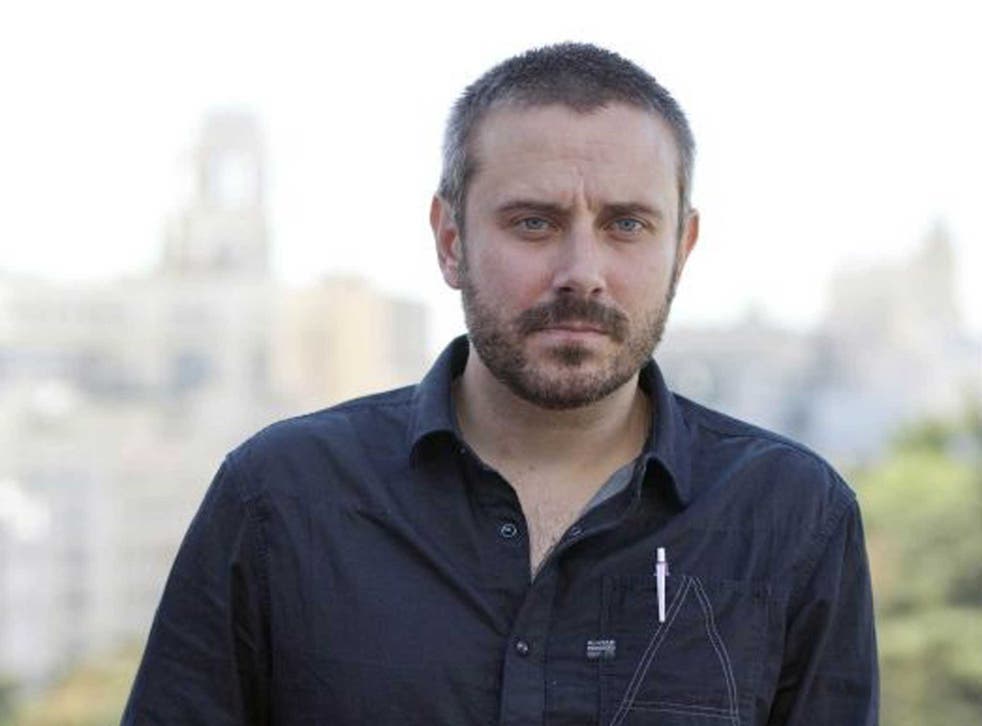 Jeremy Scahill has been dubbed a "one-man truth squad". The American journalist has spent more than a decade reporting on what he describes as the "so-called war on terror," from countries such as Afghanistan, Iraq, Yemen and Somalia. Attentive readers will have already worked out he is no friend of the White House.
He has received death threats, and his computer has been hacked. Chilling warnings have even come from high up in President Barack Obama's administration. Why? He has never minced his words. "We are making more new enemies across the world than we are killing actual terrorists," he tells me. "I think there will be blowback."
But the 39-year-old is moving out of the shadows and on to British cinema screens this week, as his new award-winning film Dirty Wars, an adaptation of his second book, is released. The documentary-style thriller follows the journalist as he meets the victims of those swept up in the USA's covert military operations. If Scahill were not there, centre stage, you might be mistaken for thinking you had come across an episode of Homeland. Here are the wall of clues, the drones, the assassinations. But this time, it's not fiction. It's real.
Glenn Greenwald, the Brazil-based journalist who broke news of the data leaked by US National Security Agency whistleblower Edward Snowden, has called it "one of the most important political films of the past 20 years". He is a close friend of Scahill's, and now his colleague; early next year the pair, along with film-maker Laura Poitras and others, will launch a new global media organisation funded by billionaire eBay founder Pierre Omidyar.
It's easy to see why they get on. Greenwald has uncovered the murky world of state surveillance; Scahill uncovers the murky world of war. In Dirty Wars, directed by Richard Rowley, Scahill begins his quest for answers in Afghanistan after finding that a lethal night raid by the US has been covered up. The film charts his almost obsessive need to understand Washington's expanding wars. As he tracks the rise of one of the US military's most elite and secretive units, operating in countries where war has not even been declared, he concludes the "war on terror" is "spinning out of control".
Now, he is back in New York to collaborate with Greenwald on an investigation into the NSA which, he says, is "much more involved on a tactical level, with covert and overt military operations, than is publicly known".
And Greenwald? "Glenn is one of the most fiercely brave people I've ever met... I have this vision of Glenn that I love, because I have seen it first hand: Glenn is taking on the most powerful institution in the world in a house with 10 dogs, who are barking around the clock. [Greenwald and his partner, David Miranda] have 10 dogs, a cat that thinks it's a dog, and monkeys running over the yard. And thousands of top-secret documents, that Glenn is going through every day."
If Scahill sounds earnest, that's because he is. Ever since he cut his teeth, aged 21, at the American independent news programme Democracy Now!, he has believed journalists have "an obligation to hold those in power accountable, regardless of their political affiliation". He later became national security correspondent for The Nation magazine and published Blackwater: The Rise of the World's Most Powerful Mercenary Army, about the controversial private security firm.
Scahill does not believe in "objective" journalism. He calls it "bullshit" and adds: "We aren't robots. 'Objective' is generally defined, by those who attack people like me, as someone who has a default position that the State is telling the truth and those in power are to be believed."
For Scahill, the US's "entire political system is legalised corruption". He is happy to accuse former President George W Bush, and his Vice-President Dick Cheney, of launching "murder incorporated around the world". He adds: "It's hard to compete with the scale of chaos, bloodshed and killing that they unleashed."
Obama fares little better. Scahill says he realised early on that the President was actually going to "intensify the most egregious aspects of Bush-Cheney counter- terrorism" such as a bombing campaign in Yemen and escalating covert ops in Somalia. "That, to me, is going to be the enduring legacy of counter-terrorism for President Obama. He made possible a continuation of the very policies he purported to campaign against.
Does Scahill vote? "I actually do vote, but I don't have any illusions that my vote is doing anything," he says. "There are far more important things than voting. I care more about what people do the day after they vote."
Echoes of Russell Brand? Well, Scahill holds the British comic in high regard. "It is a devastating commentary on the state of affairs in the UK and US that someone like Russell Brand has emerged as one of the most prescient, sharp critics of the times. There's something wonderful about what he has been doing lately, and yes, I totally agree. I wish he'd run for office."
Scahill is an optimist. He believes there's a "global war against journalism" as the White House spreads a message that "publication of any top-secret document is a threat to national security," but he is adamant that independent journalism will endure. He describes his new media project, which has hired former Washington Post and Huffington Post journalist Dan Froomkin and former AlterNet editor Liliana Segura, as a "journalistic dream" that is going to "challenge the assertions of those in power". He assures me they are building a serious news organisation packed with editors, fact-checkers, veteran journalists and young reporters."This is not a blog; this is not Twitter." It will have contributors in New York, Washington DC, Rio and Berlin. Business offices will be based in San Francisco, and it sounds as if whistleblowers and leaks will be central to its mission.
"We have a whole technical team dealing with internet security and creating engines where we are going to be able to move sensitive information around without it being intercepted," he says, before warning that people shouldn't assume they'll go in any one political direction.
And why should they? Scahill, the son of working-class Midwest stock, does not identify himself as Democrat or Republican. Independent journalist is his true "political orientation".
Used to operating behind the lens, he "resisted" starring as the central character in Dirty Wars, and did not enjoy the role reversal. But of one thing he is adamant: his film was in production long before a certain award-winning drama. "We weren't cribbing on Homeland," he insists, wryly.
Curriculum Vitae
1974 Born Milwaukee, Wisconsin, to "socially justice-minded" parents.
1992 Graduates from Wauwatosa East High School. Graduates and goes on to University of Wisconsin.
1995 Leaves university in his third year and hitch-hikes to Washington to live in a homeless shelter where he helps by mopping floors and taking people to GP appointments.
1998 Starts Democracy Now! as a producer. Wins radio reporting award for work on "Drilling and Killing: Chevron and Nigeria's Oil Dictatorship".
2005 Exposes presence of Blackwater personnel in New Orleans after hurricane Katrina in The Nation. Sparks a Congressional inquiry.
2008 First book Blackwater: The Rise of the World's Most Powerful Mercenary Army wins a George Polk Award.
2013 Dirty Wars: The World is Battlefield makes New York Times's bestsellers list. Documentary version wins the Cinematography Award at the Sundance Film Festival.
Register for free to continue reading
Registration is a free and easy way to support our truly independent journalism
By registering, you will also enjoy limited access to Premium articles, exclusive newsletters, commenting, and virtual events with our leading journalists
Already have an account? sign in
Register for free to continue reading
Registration is a free and easy way to support our truly independent journalism
By registering, you will also enjoy limited access to Premium articles, exclusive newsletters, commenting, and virtual events with our leading journalists
Already have an account? sign in
Join our new commenting forum
Join thought-provoking conversations, follow other Independent readers and see their replies