Journalists who stalked hacking MP still employed by Rupert Murdoch
Martin Hickman
Tuesday 22 May 2012 12:12 Comments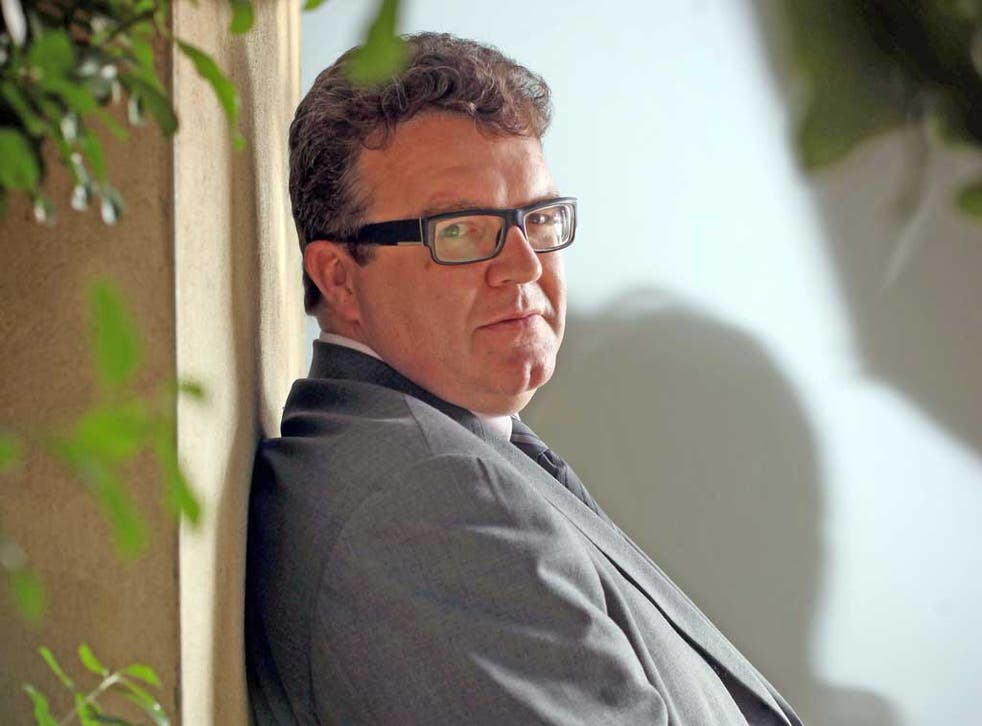 Two senior journalists now working for The Sunday Times arranged for an MP investigating the hacking scandal to be put under surveillance, The Independent can reveal today.
While working for the News of the World in 2009 Mazher Mahmood, a reporter known as the "Fake Sheikh" for his undercover stings, and news editor James Mellor agreed that Tom Watson be tailed for days in the mistaken belief he was having an affair with a female politician.
News International later described the surveillance as "inappropriate". However, it kept the men on when the News of the World closed and they are now employed at The Sunday Times, Mr Mahmood as investigative reporter and Mr Mellor as deputy news editor. News International, which says it has "zero tolerance" of wrongdoing, declined to say if either had been disciplined.
The email pinged into the inbox of news editor James Mellor at 10.05am on a Saturday. One of the News of the World's fiercest critics, the Labour MP Tom Watson, was having an extra-marital affair – or so claimed the paper's star investigative reporter, Mazher Mahmood.
Mr Mahmood himself put it less delicately in the message on 26 September 2009: Mr Watson was "shagging" a female politician, he claimed. According to an informant of the "Fake Sheikh", Mr Watson and the woman were staying at separate hotels at the Labour Party conference in Brighton and he was "creeping into her hotel". He described the MP as a "close lackey" of the then Prime Minister Gordon Brown and noted he was "anti-Blair".
Within minutes of being copied into the email, Assistant Editor Ian Edmondson acknowledged it was a "great story". The News of the World had long exposed "secret affairs", but this target was particularly juicy because Mr Watson was an enemy of News International. He excitedly told Mr Mahmood: "You might want to check his recent cutts [cuttings], v interesting!"
That summer Mr Watson – who had been investigating phone hacking at the News of the World – had been vexing Rupert Murdoch's newspaper group. On 30 June, The Sun had been forced to admit it had falsely claimed that he had been privy to a plot to smear leading Conservatives. And in July, he had elicited the information that Mr Murdoch's son, James, had authorised a secret payment to a hacking victim, Gordon Taylor, head of the Professional Footballers' Association.
Behind the scenes, there was another spicy element: News International's papers were about to switch their endorsement from Mr Brown's Labour Party to David Cameron's Conservatives.
Within 10 minutes of receiving the email, Mr Mellor and Mr Edmondson (who was subsequently arrested on suspicion of phone hacking) discussed putting Mr Watson under surveillance. With their agreement, Mr Mahmood commissioned a former policeman, Derek Webb, to tail him. Everything was in place for a front-page scoop, except one thing – the story was not true. Mr Watson was not and never had been having an affair with the politician.
Had News International paid Mr Webb a loyalty payment after the closure of the News of the World last summer, the incident would have remained one of its many secrets. But they did not, and Mr Webb spilled the beans at the end of last year, disclosing that he had tailed Mr Watson and dozens of celebrities, sports people and politicians up to Cabinet level for the paper for years. Until now, it was not known who ordered the surveillance on Mr Watson. Lawyers for Lord Justice Leveson indicated to The Independent that the surveillance, which was legal, would not be a line of questioning when Mr Watson appears before his inquiry today.
News International, which has apologised to Mr Watson for the surveillance, said: "It would be inappropriate for us to comment on this issue."
Register for free to continue reading
Registration is a free and easy way to support our truly independent journalism
By registering, you will also enjoy limited access to Premium articles, exclusive newsletters, commenting, and virtual events with our leading journalists
Already have an account? sign in
Join our new commenting forum
Join thought-provoking conversations, follow other Independent readers and see their replies