Leveson witnesses are warned what to expect as report is finalised
Politicians and media prepared, but judge must be careful not to prejudice future trials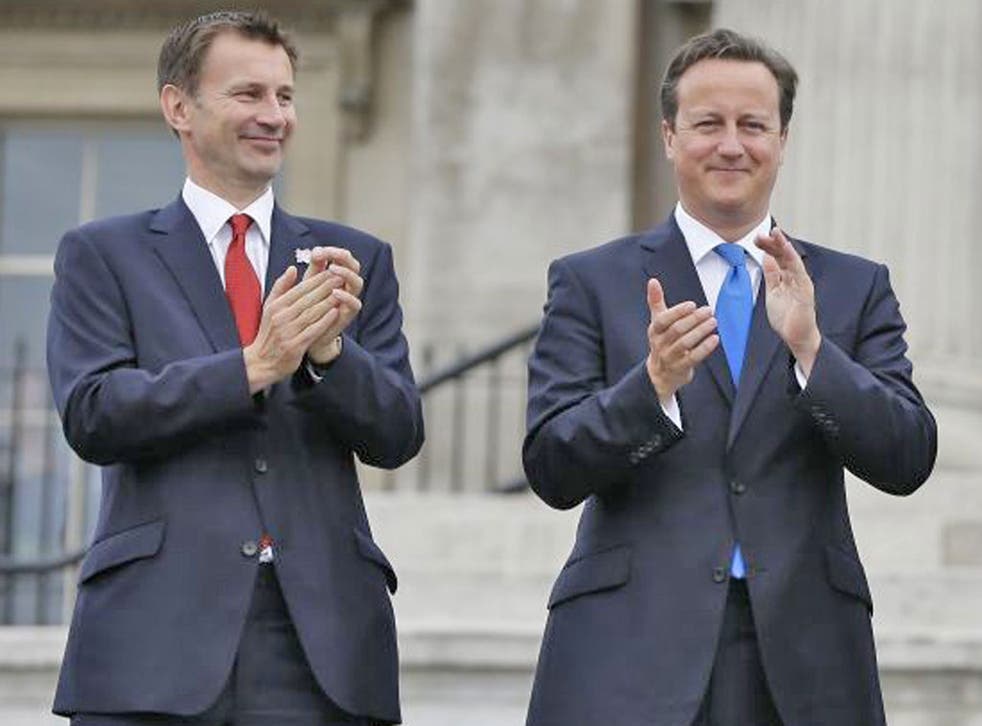 All those lined up for criticism by Lord Justice Leveson have now been warned what to expect in his final report, The Independent understands.
In a sign that the long-running inquiry into press standards is nearing completion, inquiry sources said letters had now gone out to all witnesses likely to be censured.
Those concerned – who have not been named – now have several weeks to respond to the charges against them before the final report is published. This is now expected to be towards the end of October.
The early disclosure of what are known as Section 13 notices could open the way for David Cameron to move Jeremy Hunt, the Culture Secretary, in a reshuffle expected for early September.
There had been concern in Downing Street that they would not know what – if any – criticism Mr Hunt was likely to face by the inquiry before the reshuffle, making it harder to move him to another job.
However, if he has been cleared of any serious wrongdoing by Leveson, Mr Cameron will now have the leeway to promote Mr Hunt safe in the knowledge that he will not be forced to resign at a later stage.
While it is not known which, if any, senior figures at News International will be criticised, any censure at all will cause difficulty for the judge. With police investigations still ongoing and some charges already laid, Leveson will have to ensure that any criticism does not prejudice future trials.
In their final submission to Leveson last month, lawyers for Rebekah Brooks urged the judge not to make specific criticisms of News International that could impede her chance of a fair trial: "In the case of Mrs Brooks, we would wish the Inquiry to bear in mind that… any adverse findings in relation to phone hacking at the News of the World are likely to have a detrimental effect on her credibility and character. We invite the Inquiry neither to name her nor to provide sufficient detail from which to identify her in respect of any unlawful or unethical conduct that it finds to be established."
Of wider concern to sections of the press are fears that Leveson will recommend some form of statutory legislation regulation in his final report. The Independent understands that behind the scenes, editors and newspaper groups have been lobbying both David Cameron and Nick Clegg to resist calls for statutory legislation – even if it is proposed.
However, with Labour expected to back the move, the room that the Government has for manoeuvre may be limited.
In its final submission to Leveson, News International argued that there remained "principled constitutional objections to any element of Parliamentary or statutory control over the freedom of the press".
"It may well be posited that, if the press are the guardians, someone should have the power to guard them," lawyers for the group wrote.
"But, the chain of guardianship has to come to an end at some point. Both history and principle argue that at the end of the chain there should be found the traditionally disparate, unruly and iconoclastic characters who make up the press and wield only their pens, in preference to a body created or recognised by statute and, almost inevitably, staffed by the usual cadre of powerful but unelected and unaccountable establishment figures who populate quangos up and down the land."
Join our new commenting forum
Join thought-provoking conversations, follow other Independent readers and see their replies