Lord Gnome still rules: Private Eye's current journalism ought to be revered along with its history
Ian Burrell
Thursday 15 September 2011 00:00 Comments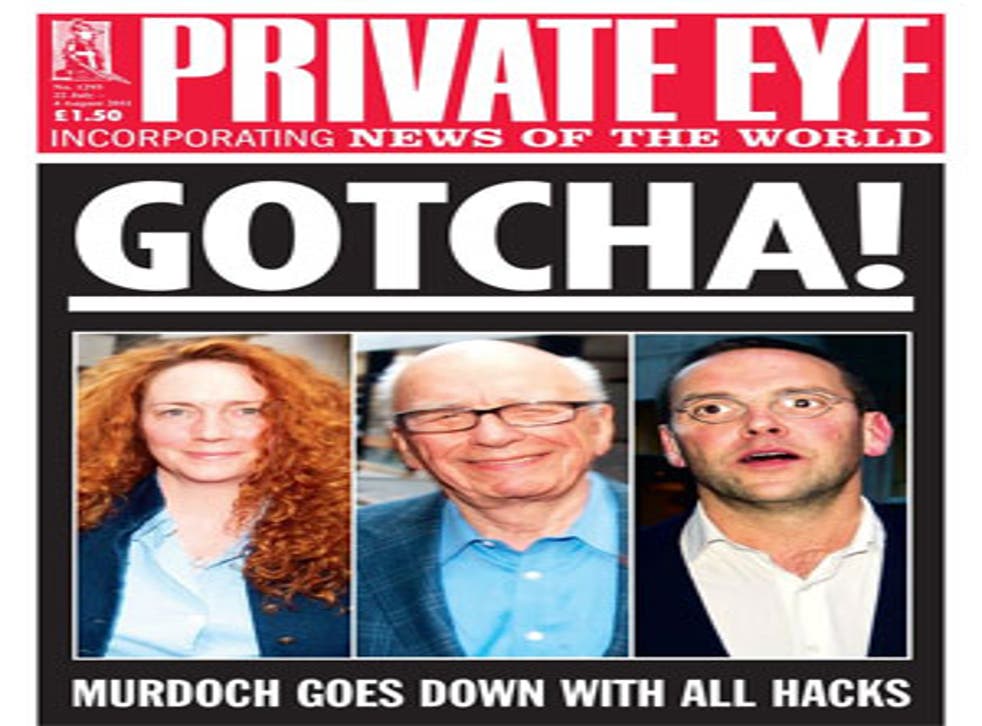 Half a century after Emmanuel Strobes first brought forth his mighty organ, Private Eye remains immune to the catastrophic effects the digital revolution has inflicted on much of the rest of print media.
The internet fosters a cynical view of both those in power and those who report on the powerful, meaning there is an almost insatiable hunger for satire. Private Eye, during the first six months of this year, delivered a sale of 206,266 for each fortnightly issue. Among British periodicals, only The Economist can boast such a circulation.
It's not that the Eye has ignored the internet. It has mocked the moronic observations of some online commentators with its regular feature "From The Messageboards", while simultaneously using technology to promote itself through Twitter and a website that hosts an "Eye Player" of video clips and audio sketches that encourage sales of the print product.
The magazine itself is a model of consistency. The editor Ian Hislop this year celebrates his 25th anniversary in residence. The layout and regular features – "Pseuds Corner", "HP Sauce" and "Street of Shame" – are so familiar that it seems like the template has never changed.
Even as a regular reader, I recently found myself describing it as a black and white publication, even though it has included colour for some years. But it did once have a "Colour Section", printed in black and white to mock the way other titles pursued presentation over content.
In an age of 24-hour media noise and endless searching for "trends" there is something reassuring in the constancy of Private Eye. When even the larger media organisations struggle to fund investigative journalism, the Eye still keeps alive the flame of the late great Paul Foot, its most dogged campaigning hack. Co-founder Christopher Booker and former longstanding editor Richard Ingrams are still part of the close-knit editorial team in the tumbledown townhouse in Carlisle Street, Soho, where the magazine is still produced.
Hislop is most closely assisted by deputy editor Francis Wheen and chief sub-editor Tristan Davies. The operation, which is largely one-week on and one week off, is held together by Eye stalwart Hilary Lowinger.
It is something of a boys' club, but over the years the magazine has provided a platform for many funny writers and cartoonists: Auberon Waugh, Barry Fantoni, Gerald Scarfe, Tony Husband, Michael Heath, to name just a few. It has generated its own lexicon, with phrases such as "Just fancy that" and "tired and emotional".
There is a school of thought that says that its once biting satire has been replaced by a greater dependence on cartoons and a simpler humour that is less threatening to the establishment. Others, especially those whose egos it has bruised, complain that the Eye shows no inclination to balance a story and gives no right of reply.
But there's nothing like it. This is a golden era for Private Eye, not just because it is 50 years old, but because media issues on which it has long campaigned are to the fore. Hislop has been one of the loudest opponents of the use of super-injunctions by the rich and powerful and the Eye has stood up to the big media moguls such as Rupert Murdoch, just as it did to Robert Maxwell.
Maxwell, along with financier James Goldsmith and Sonia Sutcliffe, wife of the Yorkshire Ripper, was among those who threatened the magazine's very existence by pursuing it through the courts. The Eye has lived to tell the tale, and warned future challengers that they too will face the "Curse of Gnome".
Staff and contributors will celebrate the magazine reaching 50 at the famous watering hole, The Coach & Horses. To use another of Eye's famous expressions: "Trebles all round".
Register for free to continue reading
Registration is a free and easy way to support our truly independent journalism
By registering, you will also enjoy limited access to Premium articles, exclusive newsletters, commenting, and virtual events with our leading journalists
Already have an account? sign in
Join our new commenting forum
Join thought-provoking conversations, follow other Independent readers and see their replies