Murdoch apologises for 'offensive' Scarfe cartoon in Sunday Times denounced as anti-Semitic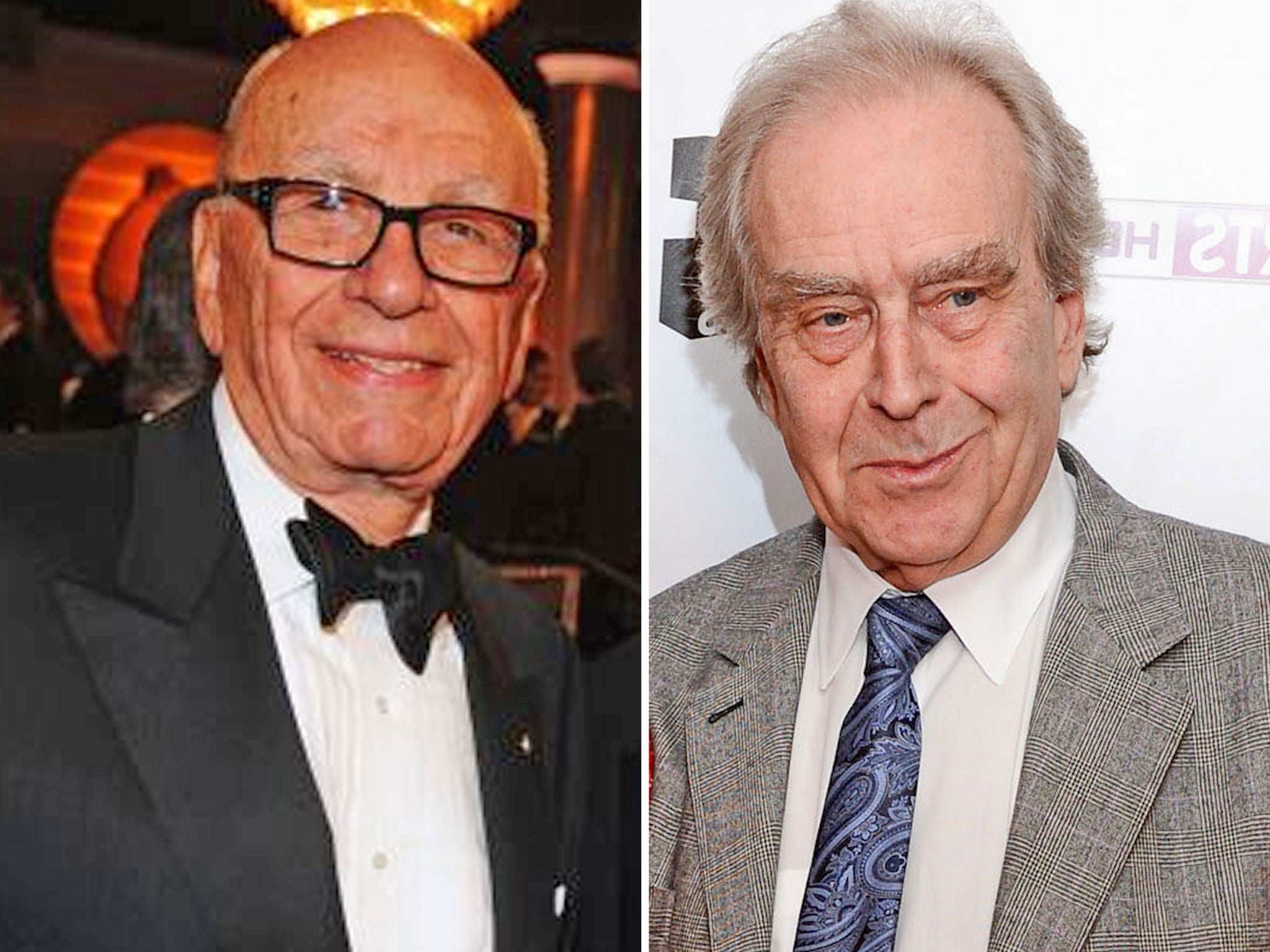 Rupert Murdoch last night personally apologised for a "grotesque, offensive" cartoon in the Sunday Times which has provoked a wave of protest from Jewish organisations who have declared it anti-Semitic.
In a rare disparaging comment on the editorial content of one of his newspapers, Mr Murdoch used his Twitter account to disown a drawing by the acclaimed cartoonist Gerald Scarfe depicting Israeli Prime Minister Benjamin Netanyahu building a wall from the blood of Palestinians.
"Gerald Scarfe has never reflected the opinions of the Sunday Times. Nevertheless, we owe major apology for grotesque, offensive cartoon," said the News Corp chairman.
The drawing – published on Sunday, International Holocaust Day, with the caption "Will cementing peace continue?" – had prompted immediate criticisms from the Board of Deputies of British Jews, whose chief executive Jon Benjamin compared the "appalling" cartoon to "the blood libel imagery more usually found in parts of the virulently anti-Semitic Arab press".
The board has complained to the Press Complaints Commission. It is likely that Mr Murdoch has received other complaints from Jewish groups in the United States and around the world.
Mr Scarfe, 76, is one of Britain's best-known cartoonists and his relationship with the Sunday Times goes back nearly 50 years. Married to Jane Asher, he is known for his work with Pink Floyd on the album The Wall and the opening credits for the television series Yes, Prime Minister. He has a long history of producing provocative newspaper cartoons, which are often from a liberal perspective. It was not clear whether Mr Murdoch's comments were intended as a personal rebuke towards Scarfe or a statement of the cartoonist's editorial independence.
But the tweet from the media mogul was highly embarrassing for Martin Ivens who was appointed as acting editor of the Sunday Times only last week and had spent much of yesterday trying to defend the cartoon. "The last thing I or anyone connected with the Sunday Times would countenance would be insulting the memory of the Shoah or invoking the blood libel," he said referring to the historic lie that Jews murder children as a ritual. "The paper has long written strongly in defence of Israel and its security concerns, as have I as a columnist. We are, however, reminded of the sensitivities in this area by the reaction to the cartoon and I will of course bear them very carefully in mind in future."
The newspaper, which clearly was not expecting Mr Murdoch to enter into the argument, argued that its cartoon was "squarely" aimed at the newly re-elected Israeli Prime Minister and not at Israel or the Jewish people. It also pointed out that its magazine had published an article on Sunday which was critical of Holocaust-denying tours organised by the far-right historian David Irving. The same paper controversially hired Mr Irving to verify the diaries of Joseph Goebbels in 1992.
Join our commenting forum
Join thought-provoking conversations, follow other Independent readers and see their replies