My female readers persuaded me to keep Page Three topless photos, says Sun editor
David Dinsmore says examined views 'in some depth' by consulting readers in focus groups
Ian Burrell
Tuesday 05 November 2013 13:03 Comments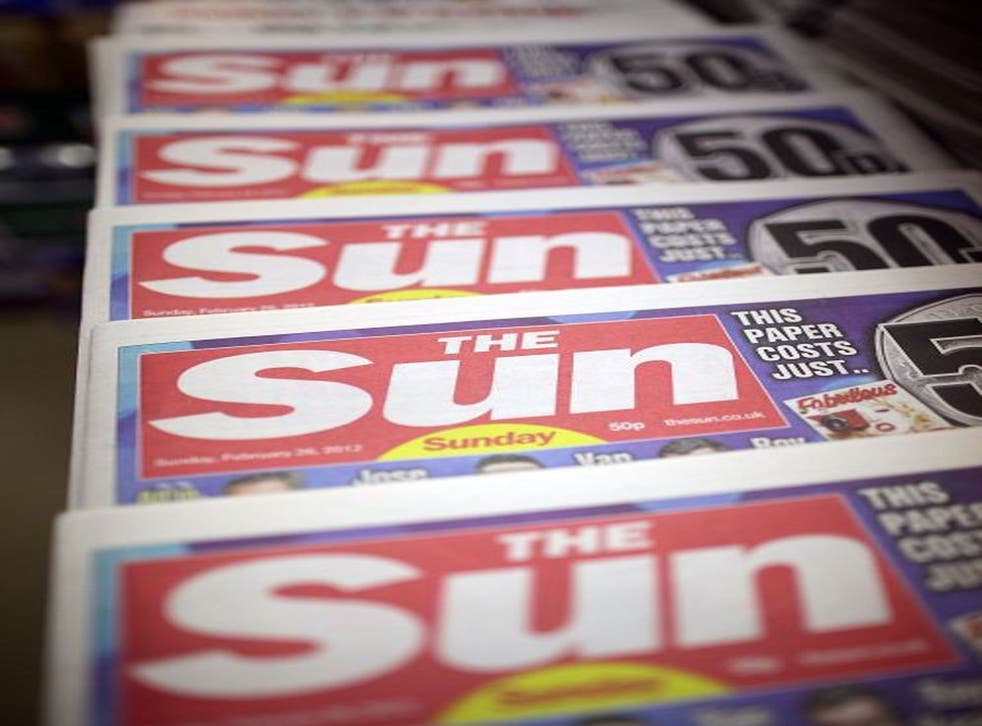 The editor of The Sun has claimed that it is his female readers who have convinced him to continue the paper's controversial tradition of publishing topless photos of women on page three.
David Dinsmore, who has been editing the paper for five months, claimed he had examined views of Page Three "in some depth" by consulting readers in focus groups. "The word that came back loud and clear was 'do not touch it!'," he said.
"Strangely and slightly counter-intuitively the women were more vociferous than the men. The felt it was intrinsic to the brand and they didn't want to be told by someone what should be in the paper."
In an interview at a London Press Club breakfast at the ICA in London this morning, Mr Dinsmore, who has been under pressure from women's rights protesters to drop topless photography, insisted: "I make the paper for the readers. I don't make it for the No More Page Three campaign, I don't make it for the Twitterati and I don't make it for readers of The Guardian."
Mr Dinsmore claimed that The Sun's use of pictures of semi-naked women was healthier than that of the fashion magazine Vogue. "A lot of this is about body image," he said. "Vogue will have a pair of breasts every month as well but there's will be stick-thin, size zero breasts. I think we have a much better body image in The Sun."
He also revealed that he had abandoned hope of reviving The Sun's circulation in Liverpool, where sales collapsed after the newspaper made Liverpool football fans culpable for the 1989 Hillsborough tragedy, in which 96 people died. Dinsmore said that he had been at school when the disaster happened and that, under his editorship, The Sun would cover the issue "sensitively". But he said he didn't expect the people of Merseyside to forgive the paper for what it had previously published. "I don't expect to start selling newspapers again in Liverpool," he said. "I would go up there tomorrow and offer my first born if I thought it would make a difference but there's not an open door there."
On the contentious issue of press regulation, Mr Dinsmore expressed confidence in the newspaper industry's proposed new independent regulator but he called on national newspapers to show greater unity and to "get out of this circular firing squad" where they were damaging the industry by attacking each other. "The only winner in all that is the politicians and in the long run that's not a good thing," he said.
Register for free to continue reading
Registration is a free and easy way to support our truly independent journalism
By registering, you will also enjoy limited access to Premium articles, exclusive newsletters, commenting, and virtual events with our leading journalists
Already have an account? sign in
Join our new commenting forum
Join thought-provoking conversations, follow other Independent readers and see their replies