Prince Albert and Princess Charlene of Monaco accept libel damages over untrue marriage stories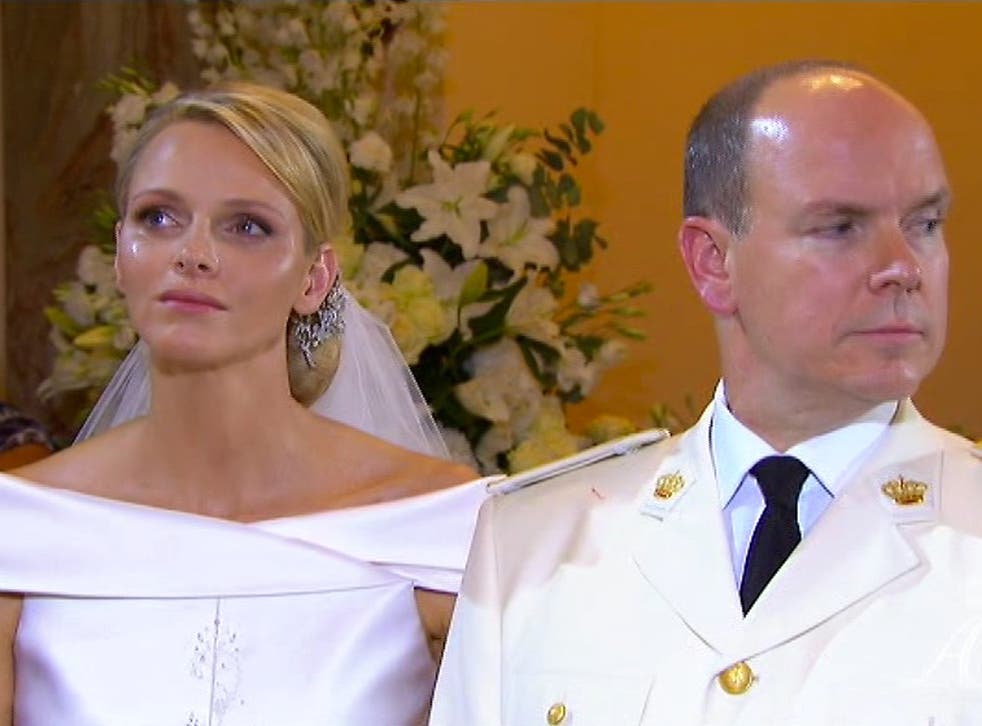 Prince Albert of Monaco has accepted an apology and substantial damages from The Sunday Times over a story which suggested his marriage was a sham.
The High Court in London heard that the article - published two days after the Prince's wedding to Charlene Wittstock - claimed that the bride-to-be was forced to hand over her passport at Nice airport to prevent her fleeing Monaco.
The Sunday Times also claimed that Princess Charlene had been reluctant to marry after discovering the existence of a love child but agreed to the wedding in return for a payment with a view to obtaining an annulment after a seemly interval.
"None of these allegations are true," the Prince's solicitor Mark Thomson told Mr Justice Eady.
The Prince sued for damages of £300,000, although the exact amount of the settlement was not disclosed. Rupert Earle, representing The Sunday Times, which agreed to pay the Prince's costs, said the paper "offered sincere apologies to the claimants for the damage, as well as the distress caused."
The Prince is also suing the paper, the editor John Witherow (who is expected to be named shortly as the new editor of The Times) and the author of the article Matthew Campbell in the French courts. He is seeking further damages of €100,000 (£83,000) and apologies published in Britain, France and Monaco.
Mr Thomson said that the article, headlined "The full filthy Monte" and "Curse of the Grimaldis", falsely alleged that Prince Albert, 54, had turned a blind eye to corrupt activity by his courtiers and had done nothing effective to curb the activities of mobsters and money launderers in Monaco. It also falsely claimed that he had granted residency to foreigners on the request of advisers or friends because he feared they would disclose embarrassing secrets about his love life.
Mr Thomson said that the publication caused the newly-weds enormous upset and embarrassment.
Join our new commenting forum
Join thought-provoking conversations, follow other Independent readers and see their replies