Rebekah Brooks poised for return to Rupert Murdoch's News Corp in new Digital role following phone-hacking acquittal
She was spotted last week at the London Bridge offices of News UK
Adam Sherwin
Wednesday 15 April 2015 21:51 Comments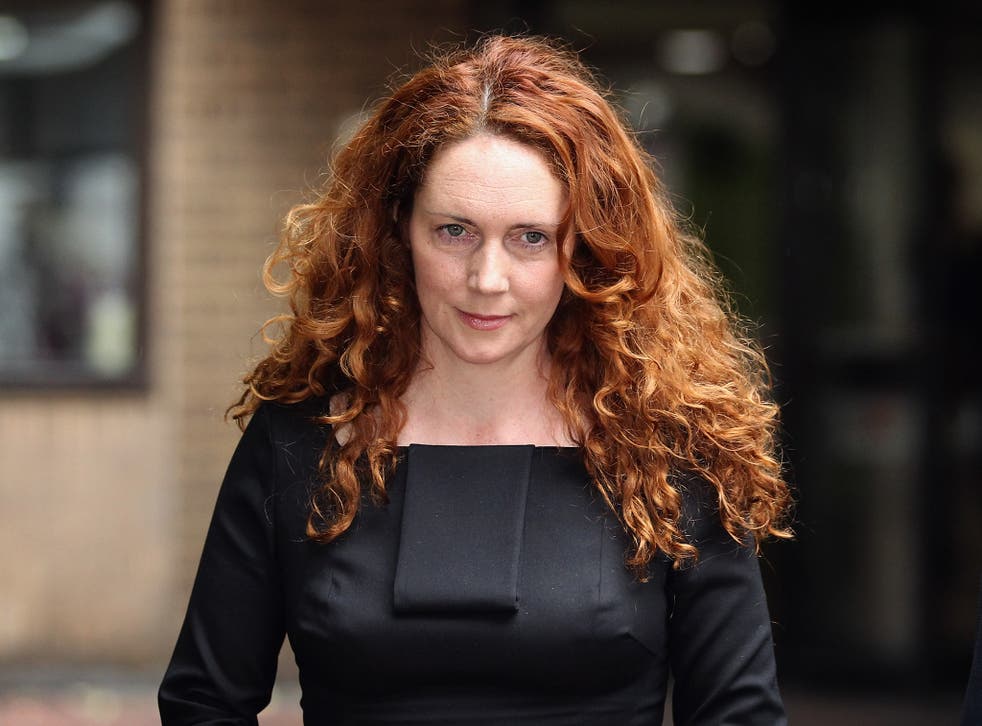 Rebekah Brooks is poised to make a dramatic return to Rupert Murdoch's News Corp media empire in a new digital role after her acquittal on all phone-hacking charges.
Sources within News Corp dismissed suggestions that Mrs Brooks, former chief executive of the company's newspaper division, was being lined up to take charge of The Sun's digital operation.
However the company confirmed that she was in talks to take up a key role driving News Corp's planned global digital expansion.
Rupert Murdoch had vowed to stand by the former Sun editor he is said to consider like a daughter. She was cleared of all phone-hacking charges last year, at the conclusion of a trial lasting 8 months, paving the way for her return to Mr Murdoch's business.
The new role could involve Mrs Brooks, who received a pay-off of £10.8 million when she quit News International in 2011 after the closure of the News of the World, reporting directly to Mr Murdoch, 84, in New York.
A spokesman for News Corp said: "Discussions with Rebekah Brooks are ongoing, and focused on a potential new digital business for News Corp, but it's premature to speculate about the details of a position that does not yet exist."
It had been reported that Mrs Brooks was set to return to News Corp as head of Storyful, an Irish social news agency bought by the company.
But Mark Little, the company's founder, said Mrs Brooks' involvement stretched to a "listening tour" in order to learn how the company's video business operated and would not be taking the CEO role.
The Exaro investigative news agency reported that Mrs Brooks was negotiating a "spectacular return" to the Sun.
She was spotted last week at the London Bridge offices of News UK, publisher of The Sun, The Times and The Sunday Times, where it is claimed that she met Victoria Newton, editor of The Sun on Sunday and other leading executives.
It was suggested that Mrs Brooks, who oversaw the introduction of paywalls for The Sun and The Times websites, could lead the drive to sell subscriptions to the Sun's digital package, which includes an app for football highlights. But sources suggested that too much had been read into Mrs Brooks' visit, which was primarily to visit "old colleagues."
Last June Mrs Brooks was cleared of conspiring to hack phones, making illegal payments to a public official and attempting to pervert the course of justice. After the trial she said that she felt "vindicated by the unanimous verdicts."
Register for free to continue reading
Registration is a free and easy way to support our truly independent journalism
By registering, you will also enjoy limited access to Premium articles, exclusive newsletters, commenting, and virtual events with our leading journalists
Already have an account? sign in
Join our new commenting forum
Join thought-provoking conversations, follow other Independent readers and see their replies