That's a novelty: Children of the digital age are switching to printed magazines
But the 'lads mags' sales are tumbling, latest circulation figures reveal
Ian Burrell
Thursday 15 August 2013 18:12 Comments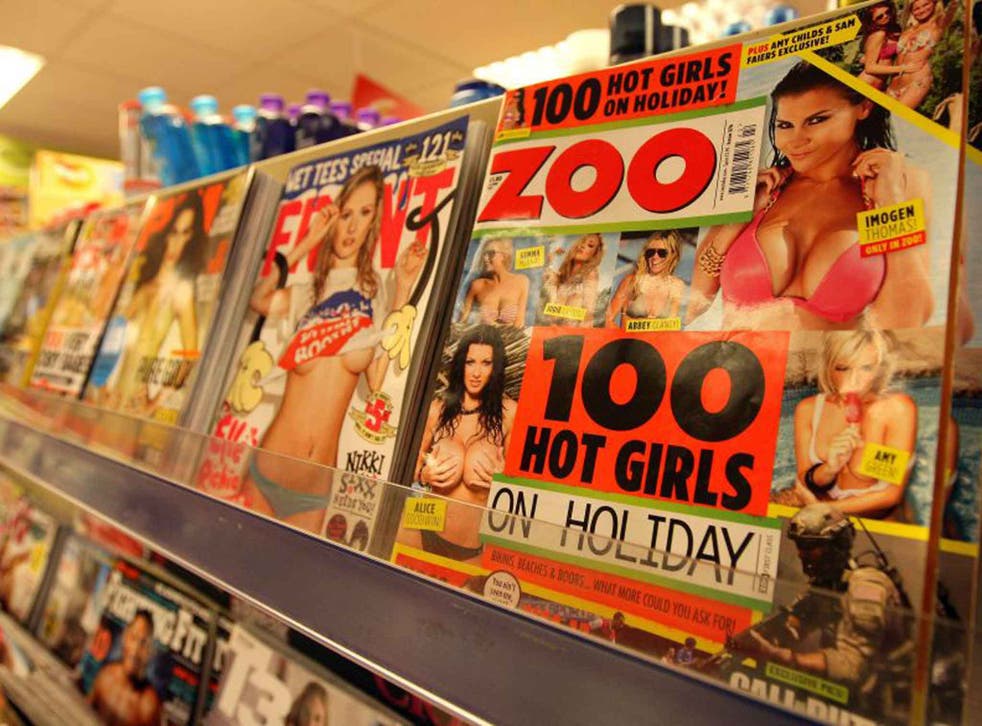 A death knell has been sounded for the weekly "lads' mags" but a new generation of "digitally native" children are confounding predictions by buying printed magazines.
Less than a decade after Nuts and Zoo revolutionised British publishing with racy content, cheap prices and the attention of an army of teenage boys, the titles are in critical condition according to official figures released today. Nuts saw circulation fall to 58,781 in the first half of this year, down 26.7 per cent on the previous six months. Zoo's circulation fell to 35,596, down 19.2 per cent on the previous period.
Both titles are likely to be further damaged by a dispute with Co-op supermarkets, which are insisting that the magazines be sold inside plastic bags, prompting a boycott by the publishers.
But there were encouraging signs for the industry's printed products from a generation that is even younger than Facebook. Titles such as Toxic, for boys, and Girl Talk Art, for their sisters, are defying trends by putting on circulation.
Specialist publishers Egmont (publishers of Toxic, Go Girl and Monster High) and Immediate Media, which was developed from the former BBC Magazines arm and publishes titles including Girl Talk Art and Octonauts, enjoyed significant growth for their children's publications in the first six months of this year.
The winning principle seems to follow the "What are little boys made of?" nursery rhyme, with Toxic offering a free "super squirter" water soaker while Girl Talk Art offers instructions on how to "draw a cute pug".
Siobhan Galvin, publisher at Egmont, said: "Parents often want to limit their children's screen time so magazines are a good alternative – tweens get their hit of all their favourites brands and from a parents point of view, they are reading."
British magazines are desperate to head off a general decline in print sales by increasing digital revenues. Figures released today showed that sales of digital editions had risen from 179,022 in the first six months of 2012 to 294,341 in the same period this year. The figures reflect the growth in ownership of tablets (though the total is less than the individual circulations of large magazines such as OK!, Good Housekeeping and Glamour).
The most successful magazines in digital sales are The Economist, Total Film, GQ, Men's Health, BBC Top Gear, BBC Good Food, How it Works and Cosmopolitan, reflecting a male skew in tablet ownership. The Economist is easily the biggest-seller, with around 37,000 digital sales worldwide. How it Works, which uses cutaway diagrams to explain the mysteries of science and technology, now sells more than a quarter of its circulation in digital format.
Register for free to continue reading
Registration is a free and easy way to support our truly independent journalism
By registering, you will also enjoy limited access to Premium articles, exclusive newsletters, commenting, and virtual events with our leading journalists
Already have an account? sign in
Join our new commenting forum
Join thought-provoking conversations, follow other Independent readers and see their replies