The most important book ever written?
It started as a peculiar private hobby; it ended as a book. John Rentoul explains the origin of his collection of interrogative headlines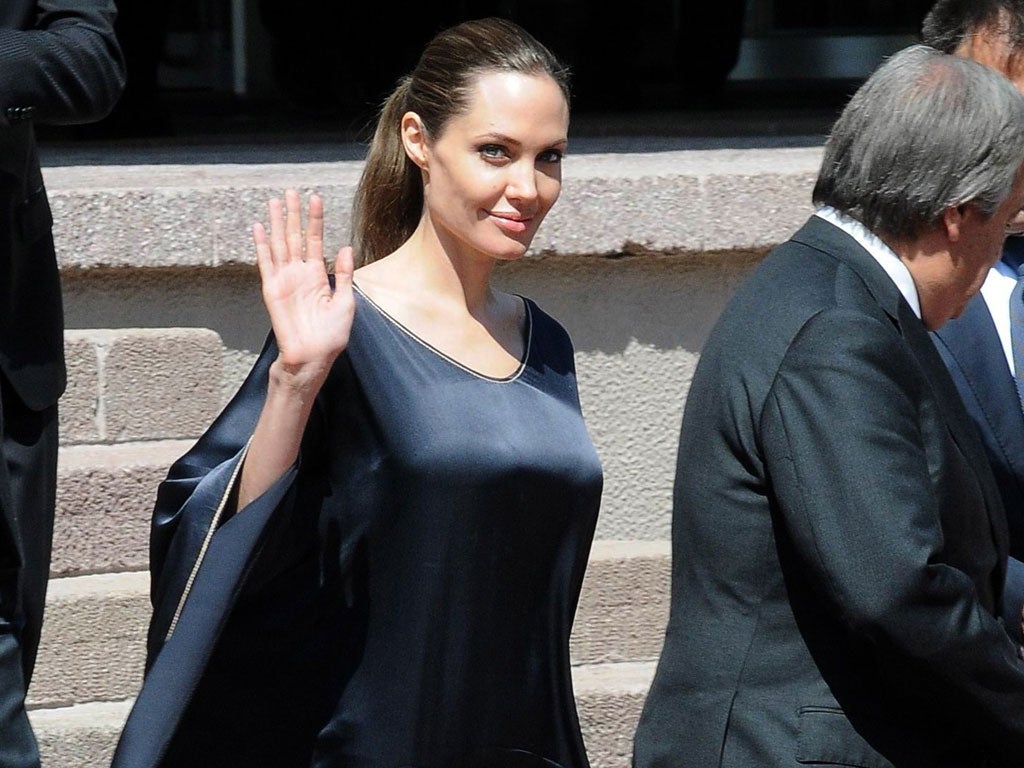 I have an unusual hobby. I collect headlines in the form of questions to which the answer is no. This is a specialist art form that has long been a staple of "prepare to be amazed" journalism. Such questions allow newspapers, television programmes and websites to imply that something preposterous is true without having to provide the evidence.
If you see a question mark after a headline, ask yourself why it is not expressed as a statement, such as "Church of England threatened by excess of cellulite" or "Revealed: Marlene Dietrich plotted to murder Hitler" or, "This penguin is a communist".
My collection started with a bishop, a grudge against Marks & Spencer and a theft in broad daylight. The theft was carried out by me: I had been inspired by Oliver Kamm, a friend and hero of mine, who wrote about Great Historical Questions to Which the Answer is No on his blog. Then I came across this long headline in Britain's second-best-selling newspaper three years ago: "He's the outcast bishop who denies the Holocaust – yet has been welcomed back by the Pope. But are Bishop Williamson's repugnant views the result of a festering grudge against Marks & Spencer?" Thus was an internet meme born.
Since then readers of The Independent blog and people on Twitter with nothing better to do have supplied me with a constant stream of QTWTAIN. If this game had a serious purpose, which it does not, it would be to make fun of conspiracy theories. After a while, a few themes recurred: flying saucers, yetis, Jesus, the murder of John F Kennedy, the death of Marilyn Monroe and reincarnation.
An enterprising PhD student could use my series as raw material for a thesis entitled: "A Typology of Popular Irrationalism in Early 21st-Century Media". But that would be to take it too seriously. The proper use of the series is as a drinking game, to be followed by a rousing chorus of "Jerusalem", which consists largely of questions to which the answer is no.
My only rule in compiling the series is that the author or publisher of the question has to imply that the answer is yes ("Does Nick Clegg Really Expect Us to Accept His Apology?" for example, would be ruled out of order). So far I have collected 841 of them, and the best have been selected for a book published this week. I hope you like them.
Is the Loch Ness monster on Google Earth?
Daily Telegraph, 26 August 2009
A picture of something that actually looked like a giant squid had been spotted by a security guard as he browsed the digital planet. A similar question had been asked by the Telegraph six months earlier, on 19 February, about a different picture: "Has the Loch Ness Monster emigrated to Borneo?"
Would Boudicca have been a Liberal Democrat?
This one is cheating, because Paul Richards, who asked it in an article in Progress magazine, 12 March 2010, did not imply that the answer was yes. He was actually making a point about the misuse of historical conjecture, comparing Douglas Carswell, the Conservative MP, who suggested that the Levellers were early Tories, to the spiritualist interviewed by The Sun in 1992, who was asked how Winston Churchill, Joseph Stalin, Karl Marx and Chairman Mao would have voted (Churchill was for John Major; the rest for Neil Kinnock, naturally).
Is Tony Blair a Mossad agent?
A question asked by Peza, who appears to be a cat, on an internet forum on 9 April 2010. One reader had a good reply: "Peza, are you drinking that vodka-flavoured milk?"
Could Angelina Jolie be the first female US President?
Daily Express, 24 June 2009
An awkward one this, because one of my early QTWTAIN was "Is the Express a newspaper?" I had formulated an arbitrary rule that its headlines did not count. But what are rules for, if not for changing?
Nick Clegg – the British Obama?
An early sign of The Guardian's adoration of St Nicholas was Oliver Burkeman's question on 20 April 2010. Clegg had pulled off the amazing feat of exceeding the low expectations of him in the first televised debates between party leaders in British election history. The Guardian went on to urge its readers to vote Liberal Democrat, before regretting it.
Is science the new rock'n'roll?
Guardian, 13 April 2010
If they meant that blokes with grey ponytails would play air guitar with models of molecules and illegally download books about the Large Hadron Collider, I don't think so.
Is this the most dangerous man in Britain?
James Delingpole, a man with possibly the most unreasonable views on climate change, in a crowded field, asked this on his Telegraph blog on 14 May 2010, after Chris Huhne's appointment as Secretary of State for Energy and Climate Change.
Is David Cameron comparable to Robert Mugabe?
Asked by Samira Shackle of the New Statesman, 21 May 2010. This was what some Conservative MPs were saying, apparently, about the new Prime Minister's attempt to take over the 1922 Committee, which since, er, 1923 has been the exclusive preserve of backbench MPs. David Cameron wanted it to allow ministers to attend and vote at its meetings.
Has Marilyn Monroe been reincarnated as a shop assistant called Chris?
The committee was unanimous, one vote to nil, in declaring this to be the best QTWTAIN of the year. It really was the headline on page 29 of the Daily Mail, 1 December 2010.
The article quoted Phil Collins (the "millionaire musician" in case any Mail readers thought it meant Tony Blair's former speechwriter), who had recently said that he fought at the Battle of the Alamo in 1836 in a former life. "I don't want to sound like a weirdo, but I am prepared to believe."
The main character, though, was Chris Vicens, a 26-year-old shop assistant who told the newspaper that he once lived as Marilyn Monroe. "Yes, people have scoffed, but I know what I know," he was quoted as saying. "When I first awoke from my session and the therapist told me who I'd said I was, I thought: 'No, that's not possible — what are the odds of that happening?'" Do not attempt to answer that question.
Chris went on: "Each time I regress, I learn a little more. I like to think I am a sane and rational person. I am definitely not making this up. Why would I open myself up to ridicule?" Do not attempt to answer that question either.
Was Mona Lisa a man?
The Daily Mail, 3 February 2011
The paper asked: "Was da Vinci's young male apprentice the model for that famous enigmatic smile?"
Will a royal wedding put people in an AV mood?
A question asked by Jim Pickard of the Financial Times on 11 February 2011, paraphrasing the argument of the Yes campaign in the referendum on the Alternative Vote: "Around the wedding it will be a coming-into-summer, more optimistic, more of a yes mood." That insight into popular psychology ("Hurrah for the happy couple; let's tear up centuries of constitutional tradition") was almost faultless.
Iran's new hairstyles: are they a peace offering to the West?
Richard Spencer at the Telegraph asked this on 9 July 2010, about a report which said: "In an attempt to rid the country of 'decadent Western cuts', Iran's culture ministry has produced a catalogue of haircuts that meet government approval." It looked as if the choice was between looking like Dustin Hoffman, Wayne Rooney with a lot of hair and David Schwimmer.
Have MP3s killed the art of whistling?
Asked by Sophie Van Brugen in a BBC News report, 10 March 2011. She interviewed world champion whistler David Morris, who thought his skill was dying, for which he blamed the "personal music player".
Was the world's favourite polar bear, Knut, killed by fame?
Daily Mail, 21 March 2011
He was a wild animal kept in captivity in the wrong climate.
Were the Smurfs Nazis?
The Smurfs were socialists and "the embodiment of a totalitarian utopia, steeped in Stalinism and Nazism", Antoine Buéno, a French sociologist, wrote in a book, Le Petit Livre Bleu, prompting Tim Karan at the news website Newser to ask this question on 3 June 2011. Coincidentally, the BBC then asked on 27 June, possibly in relation to the film The Smurfs, which was about to be released: "Do Smurfs provide a model for a good society?" To which the answer was also no.
Is your shampoo making you fat?
For some reason the same headline appeared in the Daily Mail twice two weeks apart, on 30 June and 15 July 2011. Paul Dacre, the editor, was obviously trying to put me off. Would he succeed? That was question number 675.
Is God speaking to us through our wild weather?
Ruth Gledhill, The Times, 2 July 2011
Depending on whether or not one thinks He is saying, "Thou shalt not play cricket".
Would Jesus wear relaxed-fit jeans?
Asked by Michael K Reynolds, whose slogan is, "Real Life. Real God", on his own website, 30 August 2011. Unfortunately, this introduced a meditation on the metaphor of using loose clothing to conceal weight gain, rather than any interesting archaeological speculation about Judaean dress norms in the 1st century.
One Direction bigger than the Beatles?
Asked by Contactmusic.com on 16 March 2012. One Direction were, apparently, a popular, but not that popular, music combination, who won a television talent competition. Well, a television competition.
Was the internet invented in 1934?
The Daily Mail asked this question on 8 June 2012 about Paul Otlet, a Belgian scientist, who wrote a book, published in 1934, which mentioned the possibility of combining television and the telephone.
Is Ed Miliband Labour's Rolf Harris in disguise?
The 2010 winner in the Bizarre Political Comparison category was asked by Peter Kenyon, the indomitable Labour activist, on his blog on 27 November 2010. Something to do with Ed Miliband's "blank sheet of paper" on which he was going to set out his policies, and Rolf Harris's catchphrase, "Can you tell what it is yet?"
Win the book
Win a signed copy of the book. Submit a Question to Which the Answer is No that John Rentoul has missed and the 10 best entries will receive copies of the book signed by the author. Go to www.qtwtain.co.uk for further details.
Join our commenting forum
Join thought-provoking conversations, follow other Independent readers and see their replies