The Sun drops page 3? No More Page Three hails 'historic moment' amid reports tabloid newspaper has cancelled topless models
The newspaper has been showing topless models on Page Three for 40 years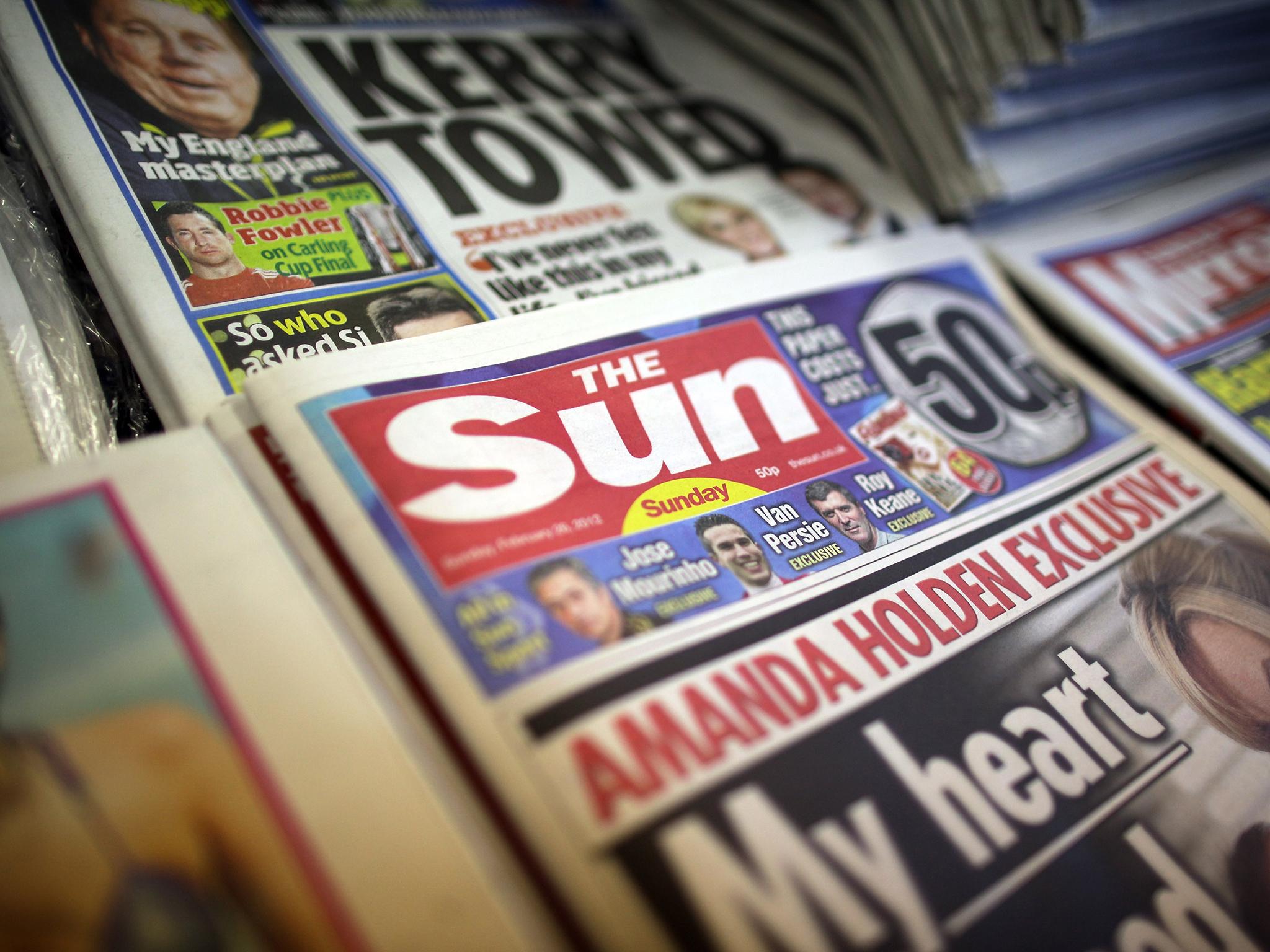 Campaigners from No More Page Three are celebrating The Sun's reported decision to stop publishing photographs of topless women.
With no official confirmation from News UK (formerly News International) on Monday night, it was suggested that executives were waiting to assess the response before committing to an absolute position.
The respected media commentator Steve Hewlett told Newsnight that the end of page 3 topless women was a near certainty, while The Times, a News International sister paper, ran a story in Tuesday's newspaper headlined "The Sun has got its top on . . . page 3 covers up after 45 years".
Sources at the News UK group-owned newspaper earlier told The Guardian that the feature has already been quietly dropped, potentially marking the end of a four-decade-long tradition which has been branded a sexist anachronism by campaigners.
"It's an historic moment, but the devil will be in the detail, and there's still a lot to be done," No More Page Three campaigner Angela Towers told The Independent.
"It's an indication that people power is causing change on some level," she said.
A spokesman and other executives at the tabloid refused to return calls from the Guardian seeking comment. As news of the axe potentially falling on Page Three spread, Dylan Sharpe, the head of PR at The Sun, failed to shed light on the situation, and tweeted: "Page 3 will be in @TheSunNewspaper tomorrow in the same place it's always been - between page 2 and page 4."
Neither Sunday's The Sun on Sunday nor Monday or Tuesday's Sun featured topless glamour models, but instead featured famous women in their underwear.
Topless Page 3 models were introduced by The Sun in 1970, less than a year after Rupert Murdoch bought the title.
Ms Towers went on to say that while The Sun has never contacted the group directly, she believes the newspaper's actions reflect campaigners' successes, as it has featured topless women less frequently in recent months.
"The Sun likes to pretend we don't exist, but what they do in regards to Page Three is often with us in mind to try to avoid us getting publicity," she claimed.
"All the news coverage we receive increases signatures. And every time [Rupert] Murdoch [owner of The Sun] tweets about us, we get more signatures. As soon as they find out about us they come and sign straight away," she said.
Asked what may have caused the topless models on Page Three to be dropped, she said: "I think people are fed up. Everything that we've done as a campaign, every video and blog, has been created by our supporters. We're just here with a platform, and it's a community that's been built from people's frustration."
If reports are confirmed, No More Page Three now continue to campaign to see end sexism in the media, Ms Towers pledged.
And while The Sun has not confirmed the change, No More Page Three supporters, including Labour MP Stella Creasy, have tweeted their congratulations.
Join our commenting forum
Join thought-provoking conversations, follow other Independent readers and see their replies