What is Charlie Hebdo? A magazine banned and resurrected but always in the grand tradition of Gallic satire
Original incarnation banned in 1970 after printing a mock death notice for General Charles de Gaulle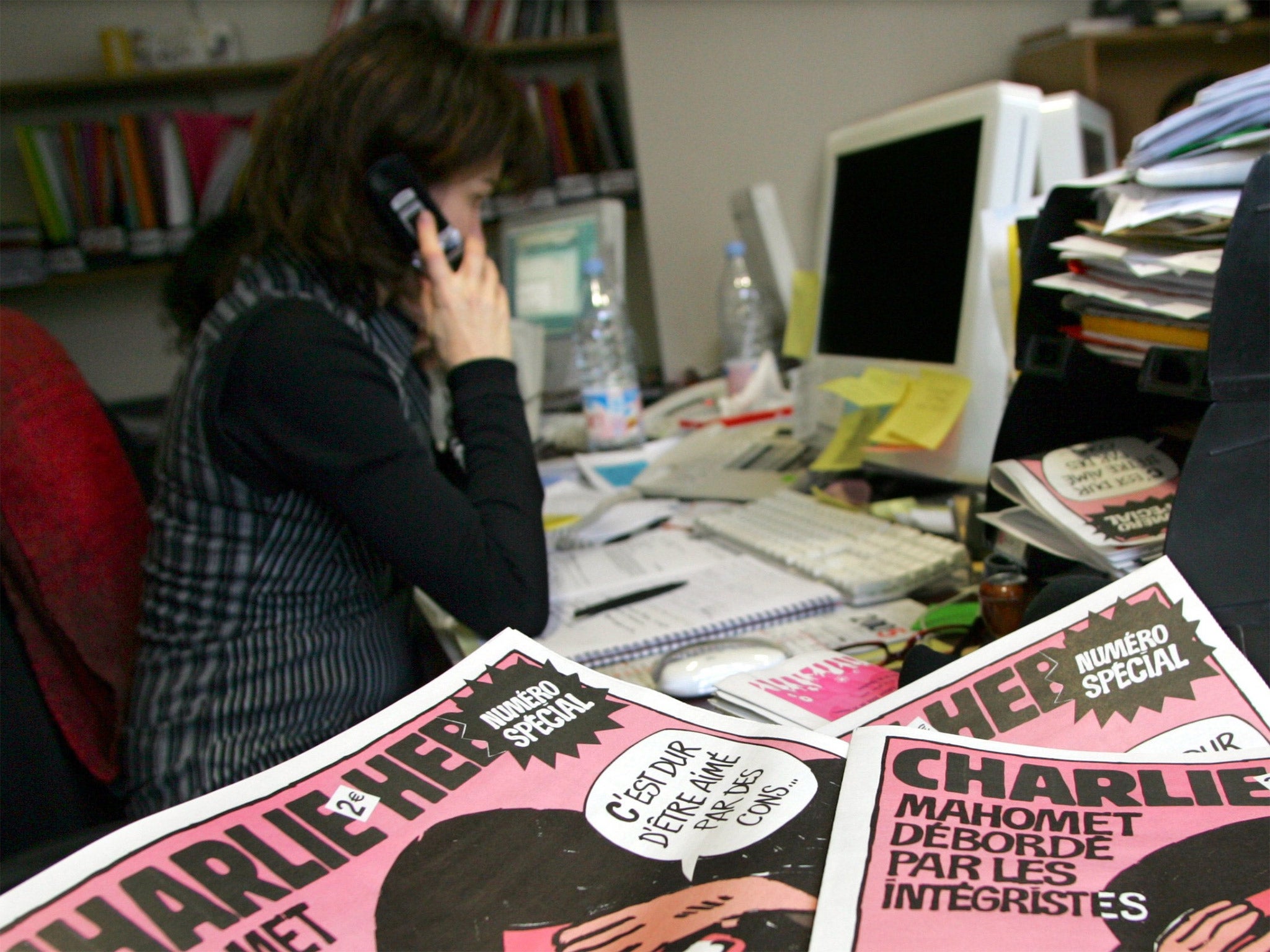 Left-wing scandal sheets have been a proud French tradition since Marie Antoinette was led to the guillotine.
Now a modern-day terror has engulfed the streets of Paris after the attack on Charlie Hebdo, the satirical weekly which often targets radical Islam. Founded in 1969 as Hara-Kiri, its aim was to be "inane and nasty". Its original incarnation was banned in 1970 after printing a mock death notice for General Charles de Gaulle.
Reappearing months later under the name Charlie Hebdo, its left-libertarian team of writers and illustrators, whose crude caricatures provided the magazine's signature style, gleefully mocked all sources of political and religious authority. It folded in 1981 but was resurrected in 1992.
Whenever the publication was urged to recognise boundaries of political correctness or religious sensitivity it would deliver an ever more provocative and outrageous response, leading ultimately to its fatal encounter with Islamic extremism.
In pictures: Reaction to Charlie Hebdo attack
Show all 39
In 2006, Hebdo published the Danish cartoons of the prophet Mohamed that sparked riots across the Middle East. The cover was a drawing of Mohamed in tears, saying: "It's hard to be loved by jerks."
The edition tripled the magazine's regular circulation of 100,000 and prompted a "racism" lawsuit from the Grand Mosque of Paris.
The then editor, Philippe Val, successfully argued that France's freedom of speech and separation of church and state guaranteed the magazine's right to criticise any religion.
Former President Nicolas Sarkozy, who was Interior Minister at the time of the 2007 trial, defended Charlie Hebdo as a newspaper "following an old French tradition, satire". But its repeated lampooning of radical Islam prompted a violent response.
In November 2011, the magazine's offices were fire-bombed after it published a special edition, supposedly guest-edited by the prophet Mohamed and temporarily renamed "Charia Hebdo".
The cover featured a cartoon of Mohamed threatening the readers with "a hundred lashes if you don't die laughing".
A petrol bomb attack followed, which destroyed the magazine's Paris offices.
Stéphane Charbonnier, who became editor in 2012, was given police protection after death threats.
The magazine published further cartoons of Mohamed and, fearing reprisals, the government appealed, in vain, to the editors to show restraint. French embassies and schools in 20 countries were shut down.
With the magazine under siege and riot police deployed at its offices, the Foreign Minister, Laurent Fabius, asked its editors: "Is it really sensible or intelligent to pour fuel on the fire?"
Charlie Hebdo's editor-in-chief, Gérard Biard, who escaped the attack because he was in London, said: "A newspaper is not a weapon of war."
Ian Hislop, editor of Private Eye, the UK's leading satirical magazine, said the victims "paid a very high price for exercising their comic liberty".
Mr Hislop added: "I am appalled and shocked by this horrific attack – a murderous attack on free speech in the heart of Europe. Very little seems funny today."
Join our commenting forum
Join thought-provoking conversations, follow other Independent readers and see their replies