Who would you put your money on in the battle of the brands: Donald Trump or Forbes?
The Media Column: The magazine has fought a 30-year war of words with America's highest-profile business figure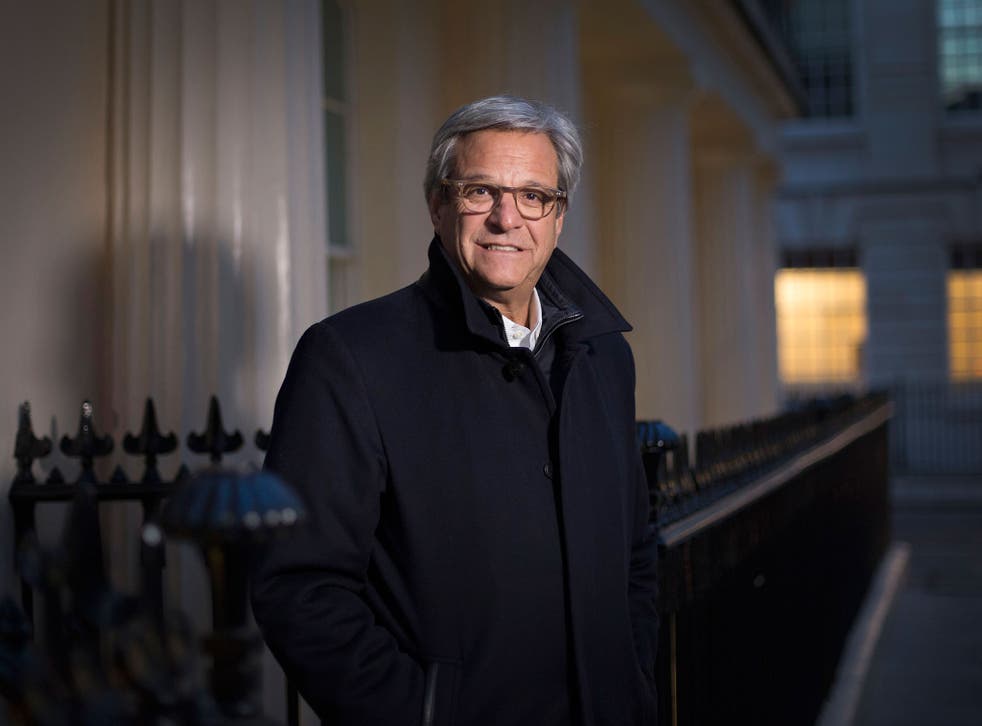 MPs aren't alone in squabbling with Donald Trump – even such an unashamed champion of wealth-generation as Forbes magazine has fought a 30-year war of words with America's highest-profile business figure.
The Republican presidential nominee was recently accused by Forbes of telling "a whopper" over his supposed $9bn (£6bn) net worth and responded by branding the grand publication, which celebrates its centenary next year, as "bankrupt".
In truth, Forbes (which values Trump at $4.1bn) does not simply celebrate money-making in print and digital, it practises what it preaches by running a successful, if unorthodox, media business with an enviable global cachet.
Expanding online while remaining stable in print, Forbes is best-known for its famous rich lists. These charts of affluence have morphed and multiplied so that it offers an annual special edition, "Billionaires", citing "the 1,226 richest people on earth" and its website offers details of "the richest person in every state".
The very name Forbes is seen as having the golden touch of Midas – witness the fact that 37 magazine franchises have been established around the world, chronicling the pecuniary assets of local elites from Kazakhstan to Vietnam (and adding one million to global circulation).
Donald Trump misquotes the Bible at a Christian University
And here, perhaps, is the source of The Donald's ire; Forbes is also taking its brand to iconic high-rise buildings – for years the straw-haired billionaire's favourite method of demonstrating his potency has been through his Trump Tower skyscrapers. Work is under way in the Philippines on the first Forbes Media Tower, which will be a beacon for business in the financial capital, Makati. It will be the first of many such buildings.
"They are not residential units, these are all commercial real estate – we don't want to compete with Trump," says Mike Perlis, the Forbes president and chief executive, on a visit to London last week.
Perlis is in town to launch Forbes's latest list, a European edition of its popular "30 under 30" feature. Held at trendy Shoreditch House, the event actually cited 300 twentysomethings (30 from each of ten categories). The inclusion of sports and entertainment stars such as Swedish YouTube star PewDiePie, singer Adele and actor John Boyega, guarantees interest on social media.
The focus on Europe is in recognition that around 14 per cent of Forbes's online users are from the Continent. In December Forbes.com hit a new record for online traffic of more than 45 million monthly unique visitors. The score places it top of the fiercely competitive American business media sector, ahead of the fashionable digital-only Business Insider (sold last year in a deal valuing it at $442m), and comfortably in front of the websites of The Wall Street Journal, CNN Money, The Atlantic and Fortune.
It's an astonishing achievement for a media organisation with an editorial staff of just 75. The secret has been the contributor programme devised by the chief product officer, Lewis DVorkin, who has assembled a team of nearly 1,800 writers and bloggers (250 from Europe), each with expertise in such areas as leadership, technology and entrepreneurship. Perlis says that only 35 per cent of these contributors – the ones who generate the most views – are "compensated".
For some writers, seeing their work beneath the Forbes masthead is kudos enough. It's why the organisation has also been able to develop its Brand Voice native advertising platform, where business figures can pay to share their wisdom. In an era when publication is an essential credential for every would-be business guru, there's no shortage of demand. The material is marked as branded content. "You cannot miss the markings," Perlis says.
The Forbes print edition has protected its sale (US circulation is at 900,000, with a readership of more than 6 million) with a very deliberate strategy to appeal to "millennial" readers by highlighting the success of young entrepreneurs. David Karp, founder of blogging site Tumblr, and Jessica Alba, the actress and businesswoman, have been recent cover stars. The result is that the magazine's median age is now 42.2, a 6 per cent reduction over the past five years.
"The smartest and brightest kids at universities today are interested in starting their own businesses," Perlis believes. A former venture capitalist, he says that the secret to making money is a subject of universal fascination: "It seems to be a worldwide phenomenon or human trait. I think people all admire it or want to be successful."
Within business, to be the subject of a Forbes cover story is irresistible; not just for framing on the office wall, but for sharing online in an era when moment-by-moment status has never been so highly valued.
Perlis points out that many business people are also interested in giving money back. Forbes stages a "philanthropy summit" in New York, showing how business principles can maximise charitable giving.
Perlis talks enthusiastically about the opportunities created by a 2014 deal in which the Forbes family sold a majority stake in Forbes Media to a Hong Kong-based investor group, Integrated Whale Media Investments. He says Forbes will be "adding significantly" to its editorial staff numbers this year. "We need the combination and mix of full-time staff with contributors – it's fundamental to the way the process works."
Rivals in the business media are less impressed with this story of momentum. The Financial Times recently produced a long piece headlined "Selling the Family Jewels", highlighting a legal row over an alleged missed interest payment and making reference to casinos and the "opaque end of Hong Kong's market". Perlis claims that the lawsuit will not affect his plans: "All I will say is that there is a shareholder dispute and that, at its core, it's about a small amount of money and it lives above the media company that I and my team run."
The FT's headline was an allusion to the long and extraordinary history of the Forbes family. The media baron and hot-air balloonist Steve Forbes, who stood for the Republican nomination before Trump went into politics, is still the editor-in-chief of Forbes. He took over the business in 1990 from his father Malcolm, an eclectic investor who bought up a Fijian island, a Tangier mansion (in which he housed an army of 100,000 toy soldiers), a 151ft-yacht, a 10-bedroom home in London, a pair of bloomers worn by Queen Victoria, the final speech written by Abraham Lincoln and a collection of Fabergé eggs. All of these have now been sold.
Perlis has no fears that the Forbes media products are at risk. He is fêted around the world as he visits the publication's numerous international partners. "It's not me, it's the brand – but it really is a great door opener."
Everyone loves a winner. Forbes has produced five of the eight most-read magazine editions in the history of US publishing. Last October it produced its most popular issue of all time, and the cover star was no millennial but Forbes's old bête noir: Donald Trump.
PA links with SBTV to reach young audience
The irrepressible Jamal Edwards MBE was among those honoured in the Forbes "30 under 30" list during another remarkable week for the young Londoner.
Edwards, 25, has announced that his online empire, SBTV, which started as a platform for grime videos, is to partner with the Press Association (PA) national news agency and create SBTV News.
PA, set up by the newspaper industry in 1868, is desperate to reach the young audience that has turned its back on news. So are the newspapers it serves. PA picture-service offshoot Snappa already offers youthful content to the news industry.
SBTV's team will transform that material into the formats that have helped Edwards attract 350 million video views and win endorsements from Richard Branson and YouTube co-founder Chad Hurley. PA journalists will share skills with SBTV staff.
I remember interviewing Edwards at a windswept roundabout on London's North Circular in 2012. He has since expanded into fashion, comedy and sport and now, like any self-respecting media mogul, has his sights on news.
Despite low turn-outs of young voters, Colin Morrison, chairman of SBTV News, cites politics as a key interest of millennial audiences. Ahead of the Brexit vote and amid the rise of Jeremy Corbyn, he predicts: "Politicians are going to be falling over themselves to get to the audience that SBTV has."
Young 'just want to see Top Gear in trouble'
In the "car wars" face-off between Jeremy Clarkson and Chris Evans, the allegiances of younger petrolheads are clear, says Adnan Ebrahim, the founder of the booming online rival Car Throttle.
Ebrahim points out that only 58,000 people on Car Throttle watched recent video of Evans being sick at the track side, while 1,500 viewed the story that the Radio 2 presenter was Clarkson's replacement. "The younger audiences seem to only want to hear about the new Top Gear when it's going wrong," says Ebrahim, whose YouTube channel has amassed 829,000 subscribers and 125 million views.
A Car Throttle poll found that 79 per cent of 4,500 respondents said they "weren't interested" in a Top Gear without Clarkson and his cohorts James May and Richard Hammond.
Ebrahim warned that an Amazon Prime subscription payment to watch the trio's new project, would be "an inconvenience for younger audiences".
Twitter: @iburrell
Register for free to continue reading
Registration is a free and easy way to support our truly independent journalism
By registering, you will also enjoy limited access to Premium articles, exclusive newsletters, commenting, and virtual events with our leading journalists
Already have an account? sign in
Register for free to continue reading
Registration is a free and easy way to support our truly independent journalism
By registering, you will also enjoy limited access to Premium articles, exclusive newsletters, commenting, and virtual events with our leading journalists
Already have an account? sign in
Join our new commenting forum
Join thought-provoking conversations, follow other Independent readers and see their replies