Public trusts BBC more than their family - but doesn't trust Government with the corporation, poll finds
Study found BBC was most trusted source for 'balanced and unbiased reporting of news stories'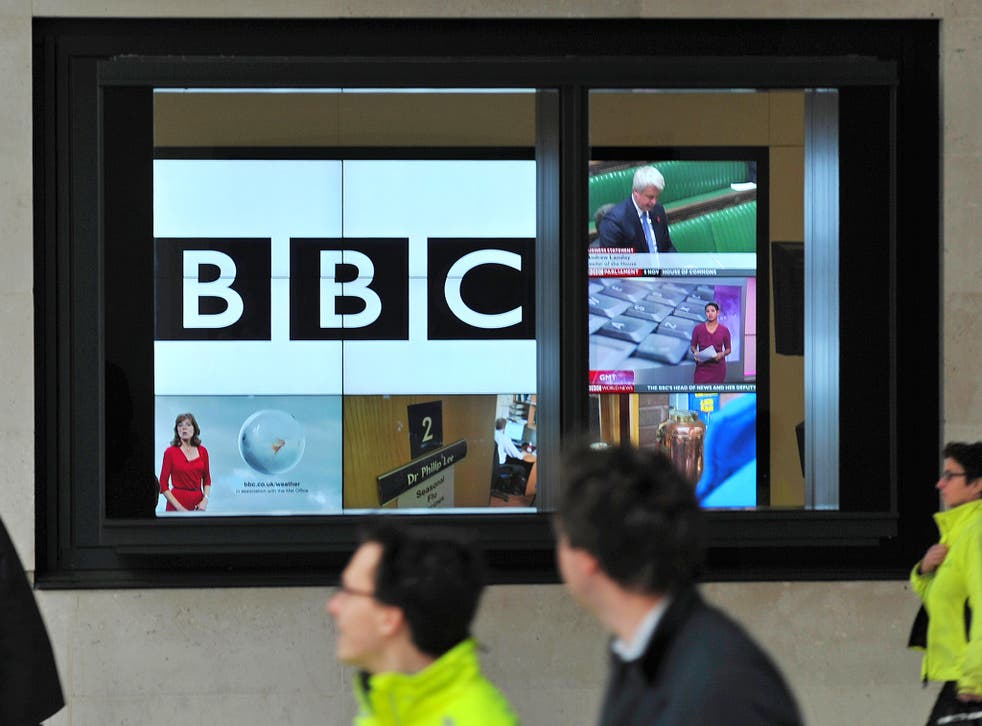 The British public trust the BBC more than their family - but doesn't trust the government with the BBC, a poll has found.
The study by commissioned by online campaign site 38 Degrees found that when asked to rank trusted sources of news, people are more than twice as likely to trust the BBC (50 per cent) than family members (18 per cent) for being the most trusted source of news.
However the majority of the public (53 per cent) does not trust the government with the future of the BBC, with respondents saying that they do not trust ministers to protect BBC services (such as BBC news, local radio and sporting events) during the current BBC Charter renewal process.
The BBC topped the poll as the most trusted source for "balanced and unbiased reporting of news stories" on television and radio.
38 Degrees was responsible for encouraging 177,000 responses to the Government's consultation on the future of the BBC. Those respondents were opposed to any moves to reduce the size and scope of the corporation.
Adam McNicholas, 38 Degrees Campaigns Manager, said: "Hundreds of thousands of 38 Degrees members have spoken loud and clear: we trust the BBC and we want to protect it. But these figures show that when it comes to the Beeb, the public doesn't trust the government's intentions. John Whittingdale's views on the BBC are putting him increasingly at odds with public opinion. He risks a huge backlash from the public if the government continues to misunderstand the value that the British people place on the BBC."
Register for free to continue reading
Registration is a free and easy way to support our truly independent journalism
By registering, you will also enjoy limited access to Premium articles, exclusive newsletters, commenting, and virtual events with our leading journalists
Already have an account? sign in
Register for free to continue reading
Registration is a free and easy way to support our truly independent journalism
By registering, you will also enjoy limited access to Premium articles, exclusive newsletters, commenting, and virtual events with our leading journalists
Already have an account? sign in
Join our new commenting forum
Join thought-provoking conversations, follow other Independent readers and see their replies