Radio 4: In a class of its own
The great and good of the BBC have been agonising over claims that Radio 4 is unacceptably middle-class. They are missing the point, says John Walsh: social status has nothing to do with it
Friday 08 February 2008 01:00 Comments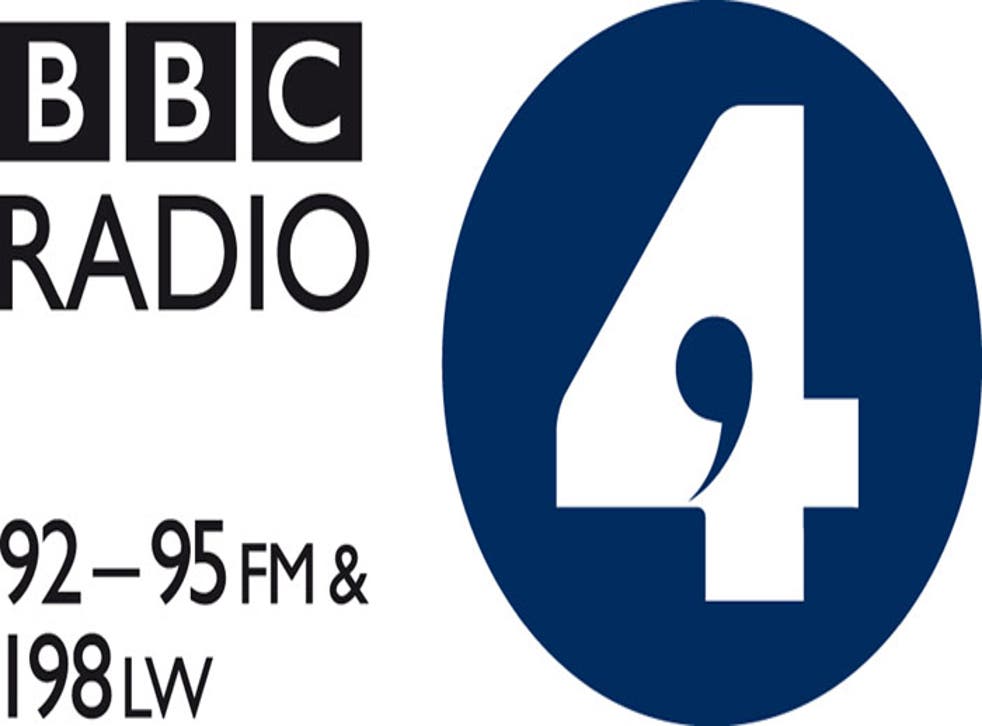 A storm in a teacup (not Spode bone china – more John Lewis) has broken out over Radio 4's allegedly excessive bourgeois qualities. It began when Jane Garvey, newly installed as one of the presenters of Woman's Hour, told The Guardian newspaper last Monday, "I think there is a massive middle-class bent to every programme on Radio 4. Find me a programme that isn't."
Duly outraged by this titanic slur on the corporation from one of its own presenters, the newspapers sought a response from Mark Damazer, head of Radio 4. Instead of sacking Ms Garvey for undermining the station, Damazer mildly replied, "'Middle-class' used to be a synonym for certain sets of tastes in such things as music and drinks. What has happened over the past 30 years is that the country has become infinitely more middle-class than it used to be," and, in consequence, "Radio 4 is likely to hit that group a great deal more than any other." But he challenged anyone to suggest that its programmes were only designed for "posh people in the south of England".
And there we were, thinking class warfare was dead. Cue a small flood of retaliatory articles complaining about the boringness of Radio 4 and how brave it is for anyone to come out and say so. "If I mention to someone that I find Radio 4 difficult to listen to at times," wrote the columnist Leo Hickman, "they either look at me as if I've committed a great heresy, think that I'm a bit thick, or celebrate the fact that they have at last found someone to share their own dark secret."
Poor Radio 4. It just goes on its own sweet way, at its own stately pace, a slightly droopy Edwardian figure, and people throw things at it and abuse it behind its back. But do the slurs have sustenance? Is it irretrievably middle-class? Since the end of the 1970s, the term "middle-class" has become so generalised, it has ceased to mean much. But if there is middle-class radio, is there such a thing as "upper-class radio" (what would that sound like?). Perhaps Ms Garvey meant there were too many old-fashioned presenters and announcers using received BBC pronunciation, discussing things in a judicious, school-debating-society way, and not enough shock-jock voices hurling opinions at listeners and demanding a response (but only to fill in time until the next commercial break).
Maybe we would be happier with the words "highbrow" and "lowbrow" – but they're generally used about the arts, and Radio 4 arts coverage isn't anything like as highbrow as Radio 3's. Its excellent flagship arts show, Front Row, is more likely to review Cloverfield or Dot Cotton's performance in EastEnders than to swoon over a Berg opera.
As for Mark Damazer's allusion to "posh people in the south of England", and his denial that his radio station is exclusively for them – by "posh", does he mean well-born, well-off, well-educated or well-spoken, or a combination of all four? The available figures show that Mr Damazer is right. Of the listening audience, 39 per cent are AB1s, high-earning "posh" professionals, 36 per cent are C1s, or medium-rich, junior managers, while the remaining 25 per cent are C2D2s, which should classify them as theoretically too dim to follow the meandering thread of one of Jim Naughtie's questions on Today.
All these findings, however, are beside the point. Radio 4 isn't an organism that evolves in response to consumer demand; it doesn't, by and large, change its essence to woo a radio audience exhausted by the rubbish advertisements on commercial stations, or sated with the footie on Five Live.
Despite Damazer's understandable, baby-boomer fascination with rock '*' roll, and his inspired appointment of smart female voices in key programmes (Kirsty Young on Desert Island Discs and Fi Glover on Saturday Live) it's hard to detect many naked attempts to woo younger listeners.
This is crucial to its appeal. Radio 4 has always sounded middle-aged, but intelligently so, like your clever uncle whom you stop regarding as a tragic old git when you grow up and hit 30 and start listening to what he says. Sometimes, it adopts an elderly tone for purposes of humour, with disastrous effect: this week's 10.45am serial is called Daunt and Dervish, a spoof-Miss Marple drama set in 1953 and starring Anna Massey – but it sounds so close to the hushed, elderly tones of much Radio 4 drama, the spoof element was lost. I happened to hear it on Tuesday morning; the afternoon play that day was Saki's Laura (written in 1914) and the Book at Bedtime was Forster's A Room with a View (1910).
What makes Radio 4 unique is not that it caters for a certain age group, or competes for the attention of a certain socio-economic class; its uniqueness lies in its refusal to acknowledge the existence of the outside world except through its own, slightly skewed, perceptional filter.
We can think of Radio 4 as a kind of controlled environment or gated community, a country unto itself, with its own odd rules and behaviour patterns. In RadioFourland, all the female characters in radio plays who aren't explicitly foreigners or prostitutes speak like Shula Archer, the apparent pillar of respectability in The Archers, and any male characters who are not explicitly officer class sound (no matter where they live) like roughneck Cockneys. In RadioFourland, continuity announcers make hesitant, apologetic little jokes about the programme coming up, without ever suggesting that they expect you to laugh; they use words like a butler uses a discreet cough.
Here, the hosts of comedy and quiz shows tend to be in their 80s (Humphrey Lyttleton, Nicholas Parsons) and the audience on Quote Unquote will sound convulsed with glee by the moth-eaten, elderly pleasantries exchanged by Nigel Rees and Simon Brett. Here is the only place on earth where a show called Gardeners' Question Time could find an audience, and where the host pretends, by effortful little jokes about mulch and fertiliser, that this is not a specialist show for horticultural nerds but a programme that everyone can enjoy.
You can tell a new comedy sketch show on Radio 4 because a) no other radio station would bother with it; and b) the dialogue, rather than being funny or even witty, settles for being arch and over-written. RadioFourland is the only place on the map you'd find a weekly programme exclusively devoted to discussions of historical events, scientific discoveries and ancient philosophical cruxes, which is none the less called In Our Time, hosted by a man who never explains why he's invaded your bathroom at 9.03am to ask three academics about the juvenilia of Hermes Trismegistus.
Children find Radio 4 boring because they equate the music and phatic monologue on XFM with entertainment. When they discover the pleasures of good writing and intelligent conversation as they grow older, they discover Radio 4 and become converts. But it has to be said: the station does flirt with boredom and depression.
It has a blithe unconcern for its listeners' attention spans and capacity for downbeat subjects. Shortly after Woman's Hour ceased its long and laudable series on the rights of domestic carers, the show was followed by the jauntily titled Catching up with Cancer. On the day I listened to Radio 4's all-day output, listeners could enjoy File on Four in which "Julian O'Halloran investigates Network Rail's performance on track maintenance and safety checks" at 8pm, closely followed by Case Notes in which "Dr Mark Porter and guests discuss the Department of Health's new infection strategy for England." Disease, death, disability, gloom, technical matters, things going wrong; Radio 4 is half in love with it all.
Who, though, are we kidding? It's precisely the oddness of Radio 4 that we value. The querulous carping tone of You and Yours, or the valetudinarian huffing on Yesterday in Parliament may make you switch channels to Virgin or Magic FM, where you can listen to some music for a while; but the feeling that you might be missing something interesting will always bring you back. There are about 20 Radio 4 shows to which I listen regularly, with such enjoyment that I arrange car rides and shopping trips around them: they include Today, Broadcasting House, The News Quiz, Any Questions, Front Row, Down the Line (and you can tell it's a spoof because the faux-DJ presenter Gary Bellamy has a convincingly chippy Five Live voice, one that would never get a job on Radio 4) A Good Read and anything in which Paul Gambaccini investigates a musical event.
I've become a connoisseur of Woman's Hour (despite being comprehensively hand-bagged by its presenter some years ago) and think Jane Garvey is a beacon of intelligence and sympathy. I'm Sorry I Haven't a Clue has left me weeping with laughter on the A303, and I've found myself in unexpected convulsions of hysteria over Count Arthur Strong.
And I have become embroiled in The Archers in a way that, I suspect, rather sums up the Radio 4 audience. I find the theme tune works upon my brain like Chinese water torture. I cannot abide certain characters, such as Matt Crawford, (one of those Cockney rough diamonds on whom the station is so keen) and the ceaselessly sub-hysterical Kathy Perks. But even as I fight against becoming The Sort of Person Who Likes The Archers, I've become drawn like a gasping haddock into nets of story-lines, and am forced to like, or at least appreciate, the characters.
I like the way Jennifer Aldridge always carefully refers to her husband's illegitimate son Ruaridh as "Roo-a-ray", rather than pronounce it "Rory" like her husband – just preserving that little iota of distance between them. Some of me wishes such a detail had not lodged in my brain. But it means a connection of sorts has been made between us and it will not go away.
As the Roman poet Catullus said: "I hate and I love; why I do so, you may well ask."
Lots of Radio 4 fans will confess the same. They love the hours they spend with it, but they'll begrudge having to listen to some less-than-sparkling drama or leaden comedy. But they won't switch channels (or switch off) because it would be like switching off a voice in your head that explains the world or reassures you through the day, and keeps you tuned into the thought processes of your extended family: Uncle John Humphrys, Aunt Martha Kearney, Cousin Paul Merton, Great-Aunt Kate Adie...
Register for free to continue reading
Registration is a free and easy way to support our truly independent journalism
By registering, you will also enjoy limited access to Premium articles, exclusive newsletters, commenting, and virtual events with our leading journalists
Already have an account? sign in
Join our new commenting forum
Join thought-provoking conversations, follow other Independent readers and see their replies