Steve Auckland steps down as chief executive of ESI Media
Mr Auckland, who joined the group in July 2014, will leave at the end of April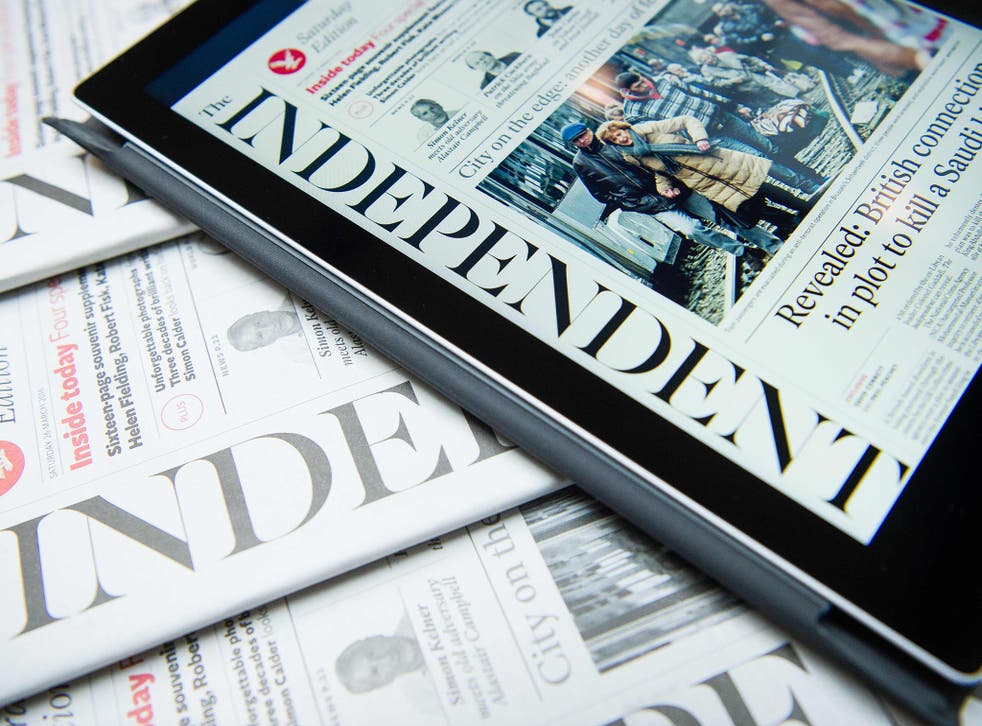 The chief executive of ESI Media, the owners of the Independent, London Evening Standard and London Live, is to leave the company.
Steve Auckland, who joined the group in July 2014, will step down at the end of April.
Evgeny Lebedev, the owner of ESI Media, said: "ESI Media has undergone some substantial changes in the last 18 months. Steve has made an enormous contribution by steering the group through these changes and into a strong position for the future."
In February, ESI Media announced plans to sell the i newspaper to Johnston Press, and to transition the Independent titles to an exclusively digital format.
The move has seen the launch of a new subscription mobile and tablet App.
Independent.co.uk has been the fastest growing quality newspaper site for the last two years with a monthly global audience of nearly 70 million.
Join our new commenting forum
Join thought-provoking conversations, follow other Independent readers and see their replies