Strife at the Staggers – what now after Kampfner walks out?
As one magazine editor departs, another is forced to jump when 'The Business' closes. Joy Lo Dico reports on the weekly woes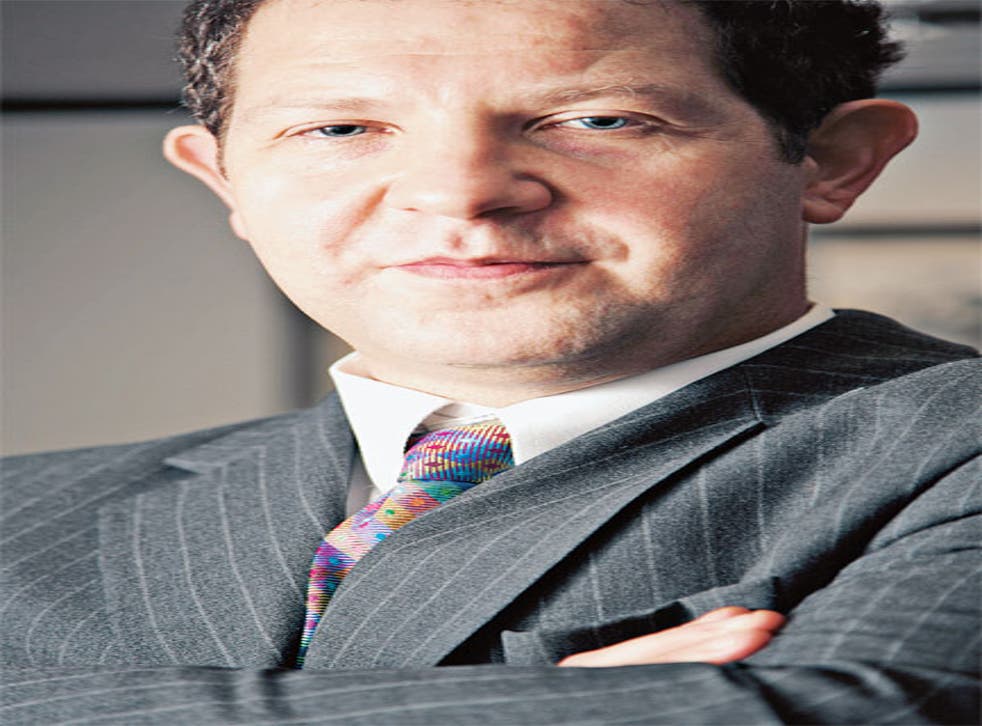 Three weeks ago, John Kampfner, the editor of the New Statesman, invited selected members of his team to his Bloomsbury house for a brainstorming day. The original plan had been to take the staff outside London, but there wasn't the budget for the minibus. Instead, section editors and designers congregated around the kitchen table, some sitting, some standing, to kick around ideas about where to take the magazine next. An ample supply of coffee, wine and hors d'oeuvres was laid on, along with standard Old Labour fare of beer and sandwiches. The mood was positive, even inspiring.
Then, on Wednesday this week, John Kampfner suddenly walked out as New Statesman editor. It was all the more strange, as Kampfner had been widely praised and had received awards for what is perceived as a revival of the left-wing weekly magazine during his three-year tenure. However, the day after his resignation, sales figures were released showing that its dizzying rise to a readership of 30,000 earlier in the year, was followed by an Icarus-style descent, down by 12.7 per cent to 26,028 copies. It was not the figures, so much as the where to lay the blame.
He and proprietor Geoffrey Robinson had fallen out over plans about budget cuts. Since its relaunch in 2006, the magazine had been heavily marketed with around £500,000 dedicated to bringing in new subscribers through advertising and inserts. In September, Robinson closed his wallet and the marketing budget slumped to £50,000. Despite the circulation rise, Robinson just wasn't getting the return he wanted for the big spend and Kampfner was not going to see his baby throttled by lack of money.
As Geoffrey Robinson struggles with profitability in his offices in St James's, not so far away Andrew Neil, chief executive at Press Holdings, has also been poring over the uninspiring balance sheets for The Business. Born as a newspaper in 1996 and relaunched as a weekly magazine in 2006, it was finally axed on Wednesday. The atmosphere in the office had not been good, with stories of the editor, Allister Heath, nearly being reduced to tears at times, and summoned regularly to see Neil. Heath quickly jumped ship to become editor of City AM, the London financial freesheet.
The closure was all the more surprising as The Business had only in September pumped over £600,000 into an above and below the line marketing campaign in an attempt to drive up circulation to its target of 45,000 by the end of 2007. It fell well short, having only 41,426 readers in the second half of the year. Of those, only 18,112 were paid for, the rest being a combination of hotel and airline giveaways and copies sent free to target-market individuals.
Though so much money was thrown at posters, web advertising and subscriptions, it simply didn't work.
"The marketing campaign was a planned campaign," says Paul Wolfenden, group general manager at Press Holdings. "At the end, you analyse how it did. If we have to continue spending that much to nudge sales up, it was going to take longer than we thought to get payback. Our owners [the Barclay brothers] have been very patient."
It is the inverse of the experience of the New Statesman whose 17-month marketing campaign was an objective success. Both have uneasy positions in the weekly periodical market, though for different reasons. The Business is surrounded by targeted super-niche publications such as Accountancy Age. New Statesman is bracketed with big bears such as The Spectator (part of the Press Holdings group) which has just topped 75,000 in sales, and The Economist, which has over 180,000 circulation in the UK. But New Statesman was at least on a trajectory towards broadening its readership.
There's an understandable bitterness within the New Statesman offices that Robinson decided to change tack so suddenly. "Every morning, when we boot up our computers, we go and check how Coventry City Football Club is doing," says one New Statesman employee derisively. Robinson is thought to have lost around £20m in unsecured loans to the troubled Coventry FC, of which he was chairman until October last year, around the time his wallet closed for his little magazine.
Football aside, Robinson's perennial problem is how to make money out of the magazine he bought in 1996. Under his ownership, it became allied to the New Labour project and latterly a supporter of Gordon Brown's leadership ambitions. (Robinson is a good friend of Brown, though was not rewarded with a ministerial position when his man finally came to power.) Politically, it may have backed a winner, but financially it has not matched those successes. It briefly had its head above water in the few years preceding Kampfner's relaunch. In the past few years, much energy has been ploughed into supplements on specific issues, such as education, health or the environment. Heavily sponsored by the likes of Pfizer, BAE and McDonald's, not the most natural bedfellows of the left, they subsidise the main magazine.
Kampfner himself was rumoured to be urging a management buyout over the summer, when it became clear that Robinson was curtailing spending on the magazine. Investors were ready to go, but Robinson did not sell in the end. It has given rise to conspiratorial whispering that the proprietor kept the magazine, deliberately freezing budgets as a means of forcing Kampfner out, for political reasons.
However, the New Statesman's political editor, Martin Bright, whose damning Dispatches documentary on Ken Livingstone ruffled a lot of feathers among Labour Party activists, says: "I was reassured to see in the statements made after John's departure that this had nothing to do with editorial policy. I sincerely hope that John's fearless independence and preparedness to hold the Government and senior Labour figures to account played no part in his departure."
Incidentally, Geoffrey Robinson was seen having lunch with Joy Johnson, Ken Livingstone's director of media, the day after his editor's departure. Kampfner declined to comment and Robinson was not returning calls yesterday.
Nor indeed was Andrew Neil who left the country on business as The Business shut down. Paul Wolfenden has been left to spin its demise as a success story. The closure has provided the space for a new magazine in Press Holdings' portfolio, Spectator Business. Due out in the spring, it is hoped it will capitalise on the brand name and attitude of its successful stable mate, The Spectator magazine. "The Spectator has been going since 1828, The Economist since God was a boy," says Wolfenden. "In terms of strategy and going forward, it was to utilise brand strength, extending the brand."
While The Business was put out of its misery, the New Statesman returns to the murky waters of declining sales and marginalisation. "Its next round of figures will be even worse than these," says one staffer bleakly. Which leaves the question, why doesn't Robinson sell up?
Register for free to continue reading
Registration is a free and easy way to support our truly independent journalism
By registering, you will also enjoy limited access to Premium articles, exclusive newsletters, commenting, and virtual events with our leading journalists
Already have an account? sign in
Register for free to continue reading
Registration is a free and easy way to support our truly independent journalism
By registering, you will also enjoy limited access to Premium articles, exclusive newsletters, commenting, and virtual events with our leading journalists
Already have an account? sign in
Join our new commenting forum
Join thought-provoking conversations, follow other Independent readers and see their replies