Daily Mail, Sun and Express newspapers banned from campus by students union
City University is home to a well-known journalism department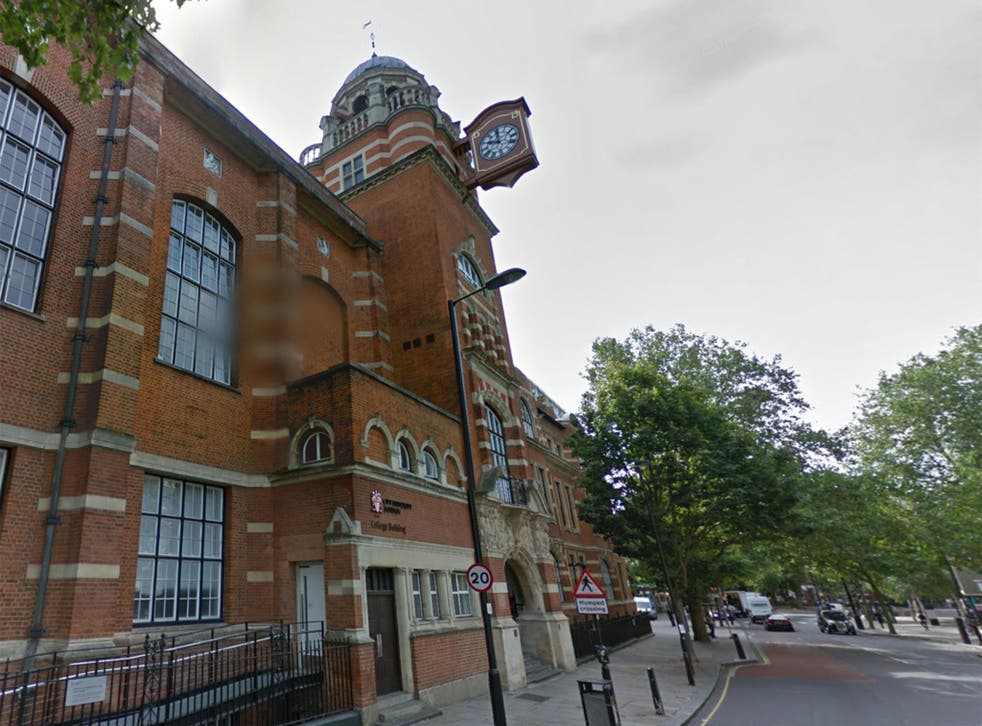 The student's union at a London universtiy has voted to ban the Daily Mail, Sun and Express newspapers on campus – despite there being no shops which sell them on the institution's grounds.
The ban was approved at City University, which is home to one of the most prominent journalism departments in the country.
The decision was met with surprise and outrage from journalism students and former students, who claimed it was "censorship" and "worrying and ignorant". A contest to the motion is now expected.
The Student Union's Annual General Meeting on 17 November was attended by 182 members who debated and passed 15 student motions.
Among these was the motion 'Opposing Fascism and Social Divisiveness in the UK Media'. The motion said that while the Mail, Sun and Express were the main focus of its policy, other media organisations were not excluded.
"There is no place for the Sun, Daily Mail or Express (In their current form) on City, University of London campuses or properties," the motion said.
It also promoted "active pressuring of the aforementioned media outlets to cease to fuel fascism, racial tension and hatred in society" and advocated using "the University's industry contacts to reach out to employees and shareholders of the media outlets in question."
Many journalists working at the publications in question trained at City University.
The union took issue with subjects of both recent and long term controversy. In addition to criticism of high court judges by the Mail and Express, they also rebuked the Sun for its coverage of the Hillsborough disaster.
They also said the publications were Islamophobic, demonised refugees and "scapegoated" the working classes.
UK news in pictures

Show all 50
When contacted by The Independent, a spokesperson for the union said its president, Yusuf Ahmad, was "unavailable all day" but sent a statement attributed to him.
It said: "City University London Students' Union held its Annual General Meeting on Thursday 17th November 2016. The meeting, attended by 182 members, debated and passed 15 student motions. A number of motions passed are committing resources of the Union and will need the further consideration of the Board of Trustees.
"A motion titled 'Opposing Fascism and Social Divisiveness in the UK Media' was debated and passed by the members in the Annual General Meeting. The Union is currently unaware of any outlets on campus selling the mentioned media publications. As with all motions, the Union will be considering how it implements this."
However, the Union did not respond to further questions asking how a ban would be enforced, particularly as there is no shop on campus which sells the newspapers.
The Union also refused to say if there were any journalism students present at the AGM or if any had been consulted.
However, on Friday, students at the journalism department reacted with a mixture of surprise and concern.
"I think it's a very poor decision, and it's not been publicised across campus at all," said Bridie Pearson-Jones, a Master's student studying interactive journalism.
"Banning publications that you don't agree with just causes everyone to live in an echo chamber - it's not opening up to ideas across the political spectrum.
"As journalism students we're often encouraged to read as wide variety of newspapers as possible across the political spectrum and tabloids and broadsheets."
Theresa May hits out at 'safe spaces'
Another student, Jamie Johnson, said: "In the age of shutting the door to Europe, building a wall across a national border and calling judges 'enemies of the people', perhaps decisions like banning newspapers are becoming the new norm."
And Tom Bennett said: "I strongly oppose this ruling. As a member of the student union, I am also fearful that I am now part of an organisation whose official policy is censorship."
Other students have asked to withdraw their membership from the Union in response to the decision.
However, the decision was welcomed by some. Former City journalism student Thomas Triebel said a university should be a "positive space promoting progressive ideas" and "dubious far-right ideas and bad journalism…don't have their place inside a university compound."
Professor Suzanne Franks, Head of the Department of Journalism at City, University of London, said: "City's Department of Journalism is regarded as a leader in its field, with an unrivalled record of helping graduates secure attractive employment in both traditional and emerging journalist roles.
"We combine professional skills training with a concern for professional standards and the importance of fair, impartial and ethical reporting is at the heart of our courses.
"Students on our journalism courses value being able to access the views of publications and broadcasters across the industry and the department will continue to enable all these opportunities."
A university spokesperson also said the motion was still at an early stage, not binding and that the university had not been approached prior to it being passed.
Register for free to continue reading
Registration is a free and easy way to support our truly independent journalism
By registering, you will also enjoy limited access to Premium articles, exclusive newsletters, commenting, and virtual events with our leading journalists
Already have an account? sign in
Register for free to continue reading
Registration is a free and easy way to support our truly independent journalism
By registering, you will also enjoy limited access to Premium articles, exclusive newsletters, commenting, and virtual events with our leading journalists
Already have an account? sign in
Join our new commenting forum
Join thought-provoking conversations, follow other Independent readers and see their replies