'Terms and Conditions' warnings on credit card ads challenged by UK Radio industry
UK radio stations fear the extended commercials required are driving away listeners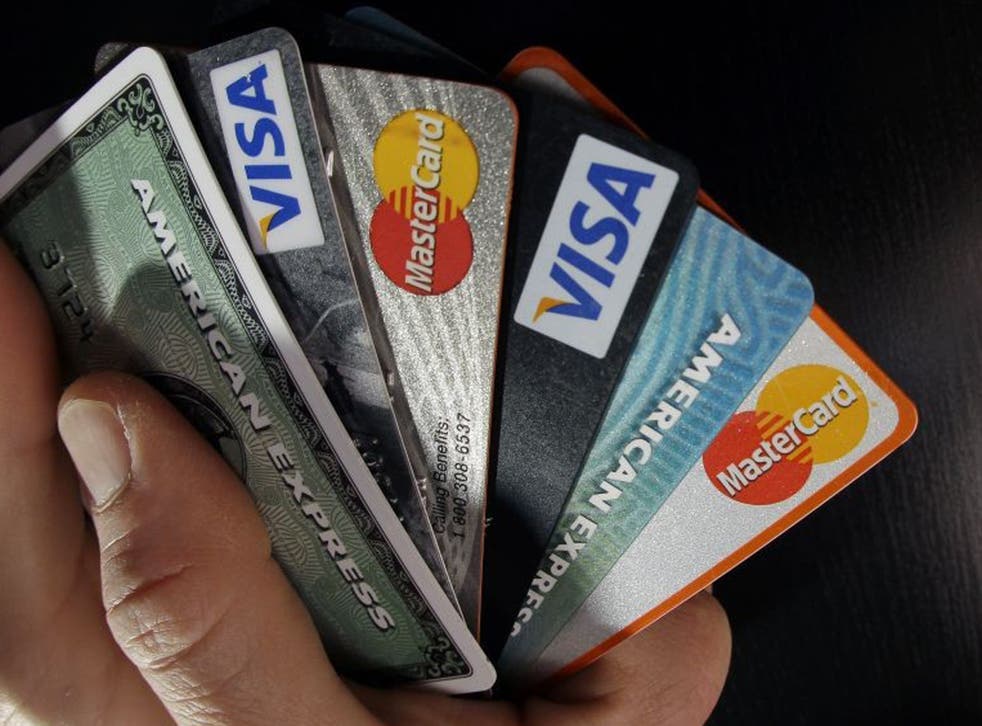 The garbled, high-speed monologues about "variable APR" and "balance transfers" will be familiar to anyone who has listened to commercial radio.
But now the rushed Terms and Conditions warnings at the end of adverts for credit cards and other financial products have become political battleground, setting UK radio stations against the European Commission.
The Consumer Credit Directive, introduced by the Commission, and adopted into UK law in 2010, was designed to help consumers by ensuring that a basic level of information is included in any advert for credit card agreements.
The Directive requires any advert indicating an interest rate or figures relating to the cost of the credit to the consumer, to relay those figures in a "clear, concise and prominent way." An illustrative representative example of the credit cost, eg £200 at a particular Annual Percentage Rate, should now be included in the advert.
However Radiocentre, the industry body for commercial radio, agrees that the voiceovers wedged in to the end of financial advertisements, tossing out a blizzard of interest rates and fee charges, only serves to baffle listeners.
The Ts & Cs can now be longer than the original advert. Some advertisers which might have run a swift 10-second spot are refusing to buy the 30-seconds of airtime now needed to include the full conditions.
Ten tips to avoid crafty credit card tricks

Show all 11
Just 4 per cent of people could recall any of the numbers moments after listening to one of these adverts, according to research commissioned by Radiocentre. Listeners could instead be given a brisk warning and then directed to a website for a detailed exposition of the financial consequences of the advertised product, it argues.
The industry body has now sent an appeal to the Commission, requesting a special exemption for radio advertising from the directive, which impacts upon banking, insurance, car and retail messages.
The garbled warnings are the "most hated" element of radio advertising, said Siobhan Kenny, Radiocentre chief executive. "They don't help consumers because nobody listens to that stuff," she said. "They are baffled by lengthy terms and conditions at the end of credit ads. The next thing is they just switch off the radio altogether."
Radiocentre research found that the punchy statement, "borrowing money costs money", employed at the conclusion of adverts as an alternative, enjoyed a 70 per cent spontaneous recall and conveyed a message listeners understood.
Directing listeners to a website address "for more information" could also be an effective alternative. "When consumers make decisions on financial products they like to research the facts and figures online rather than listen to them," Ms Kenny said.
Radiocentreis hopeful of a sympathetic hearing in Brussels after persuading the Commission to give radio an exemption from an energy labelling directive that would have resulted in similar warnings on all adverts for white goods.
Credit card jargon
APR - Annual Percentage Rate - includes both the cost of the borrowing and any associated fees. It should show the amount to be paid each year over the term of the debt.
A Platinum 37 Barclaycard offers 0 per cent interest on balance transfers for 37 months from account opening. But a 2.45 per cent fee applies.
"A fee of 3.5 per cent will be applied to your account at first, but you'll only pay 2.45 per cent as we'll refund the difference." – terms and conditions apply.
An illustrative example states - Representative APR 18.9 per cent (variable), Purchase rate p.a. 18.9 per cent p.a. (variable), Assumed credit limit - £1,200
American Express Platinum Cashback Credit Card
Balance transfers - 22.9 per cent p.a. variable with a 3 per cent fee
Purchases - 22.9 per cent p.a. variable
Representative APR (variable) - 28.2 per cent APR
Representative Example: The standard interest rate on purchases is 22.9 per cent p.a. (variable), so if you borrow £1,200 the Representative APR will be 28.2 per cent APR (variable). £25 annual fee.
Register for free to continue reading
Registration is a free and easy way to support our truly independent journalism
By registering, you will also enjoy limited access to Premium articles, exclusive newsletters, commenting, and virtual events with our leading journalists
Already have an account? sign in
Register for free to continue reading
Registration is a free and easy way to support our truly independent journalism
By registering, you will also enjoy limited access to Premium articles, exclusive newsletters, commenting, and virtual events with our leading journalists
Already have an account? sign in
Join our new commenting forum
Join thought-provoking conversations, follow other Independent readers and see their replies