The Guardian's investment arm profits from controversial Dominic Cummings-linked data firm
GMG Ventures invested £1.3m in Faculty Science Limited - an artificial intelligence group the Guardian newspaper has regularly attacked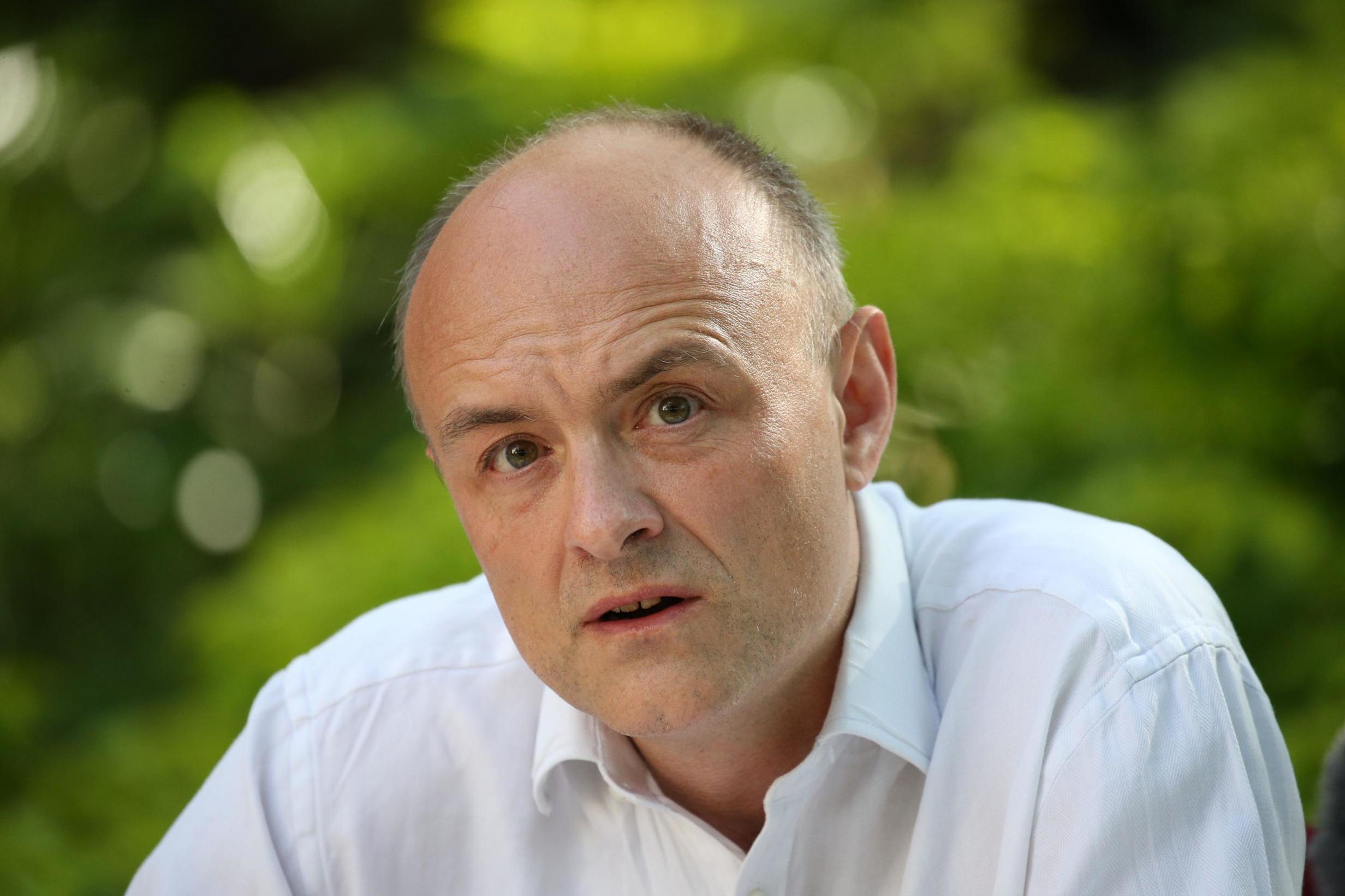 The Guardian's venture capital arm is making big paper profits investing in a technology business the newspaper has regularly attacked for its close links to the government, Dominic Cummings and the Vote Leave campaign.
Filings and statements from fellow investors suggest GMG Ventures invested £1.3 million in artificial intelligence group Faculty Science Limited in a fundraising last year.
The Guardian and The Observer's editorial coverage has repeatedly questioned and condemned Faculty's activities and cosy relationship with Cummings and the government.
Since GMG Ventures first invested, the value of Faculty is said to have soared thanks to lucrative government contracts it has won during the Covid-19 crisis.
Given the paper's stance against Faculty, this heaps embarrassment on the paper's journalists and raises questions about tensions within the group.
It also raises the issue of how closely GMG Ventures scrutinises the potential reputational damage to the wider Guardian group of the businesses it backs.
The fundraising round in which GMG Ventures took part was reported to have valued the whole company at £80 million, but that value is now likely to be far higher due to the government contracts it has won.
The Guardian has exposed and criticised these contracts.
It has reported critically on how Faculty has won at least 13 central government roles since 2018, and was paid nearly £260,000 by Cummings' private consultancy firm Dynamic Maps in 2018 and 2019.
The paper has also reported on alarm among privacy campaigners that Faculty had been hired by the government to analyse people's tweets to assist in the Covid-19 response, and on concerns that two of its investors, John Nash and Lord Agnew, were current or former Conservative ministers.
Lord Agnew subsequently put his Faculty shares into a blind trust.
The Guardian newspaper has also revealed that Faculty founder and chief Marc Warner had a close relationship with Cummings, perhaps burnished through the Vote Leave campaign.
Warner's brother Ben has been hired as an adviser to Number 10.
One seasoned technology executive said: "Faculty is clearly winning government contracts, and tech companies who do that are commanding really high valuations in the pandemic.
"Governments are a very reliable source of income and that is highly valued when many private sector clients are living hand-to-mouth."
Carole Cadwalladr, the Observer reporter and columnist, tweeted about her concerns over GMG's investment earlier this year, saying: "GMG Ventures, the Guardian's venture arm, invested in Faculty back in November. No, I don't know why, you'll have to ask them."
Faculty's likely increase in valuation has been highlighted in recent weeks by the surging value of Palantir, the controversial artificial intelligence giant founded by Silicon Valley billionaire Peter Thiel.
Since Palantir's New York flotation in September, its shares have risen 32 per cent and are now more than double what some valued the business at last year.
One of the contracts Faculty won was for £930,000 to supply data science and AI to NHSX, the digital transformation division of the NHS. It won the contract alongside Palantir, highlighting the similarity in the two companies' work.
One venture capitalist specialising in UK start-up tech investing cautioned against comparing Faculty's current valuation with Palantir due to the US company's far bigger size and bigger range of clients.
But, using the terminology of "X" meaning multiples of Faculty's value when GMG Ventures invested last year, he said: "It could be two X, it could be 10X. Only the investors can know. But it's fair to say that most companies offering software as a service (SAAS) have done really well this year."
GMG Ventures bought 931,047 shares for what other shareholders say was around £1.47 a share in last year's fundraising which was said at the time to value the company at £80 million.
Valuing private companies is notoriously difficult, particularly ones which, like Faculty, have not filed any meaningful public accounts.
Russ Shaw, head of Tech London Advocates, said valuations of early stage tech companies are only ever apparent when they raise new funds.
For that reason, he said, Faculty, like other tech companies would seek to be valued significantly more highly at its next round of fundraising – known as 'uprounding' in venture capital jargon: "They will be trying to 'upround', for sure," he said. "When you're a CEO, you want be doing upround after upround after upround."
Faculty has always claimed it won its government contracts through open and proper procurement processes.
It, and GMG Ventures, point out that the company is helping the government perform crucial tasks such as detecting terrorist propaganda on YouTube and optimising breast screening appointments for the NHS.
GMG Ventures said: "GMG Ventures has one investor, the Scott Trust, which owns the Guardian Media Group and an endowment fund. GMG Ventures' strategy is governed by an investment committee and is independent of The Guardian's editorial mandate."
The Guardian said: "The Guardian's ultimate owner, the Scott Trust, holds a range of investments, including through GMG Ventures. Guardian journalism is and has always been independent and free of any commercial consideration."
The newspaper group's critical stories on Faculty carry a rider at the end stating: "The Scott Trust, the ultimate owner of The Guardian, is the sole investor in GMG Ventures, which is a minority shareholder in Faculty."
The latest Scott Trust Endowment Fund Performance Report says GMG Ventures is designed to "foster mutual benefit between its portfolio companies and the wider Guardian Media Group."
It says GMG Ventures supports its investee companies by "providing access to the prestigious and trusted network of people within The Guardian."