The Media Column: Business Insider's sale proves that digital publishing is still the hottest stock in town
There is a power shift going on between between old and new media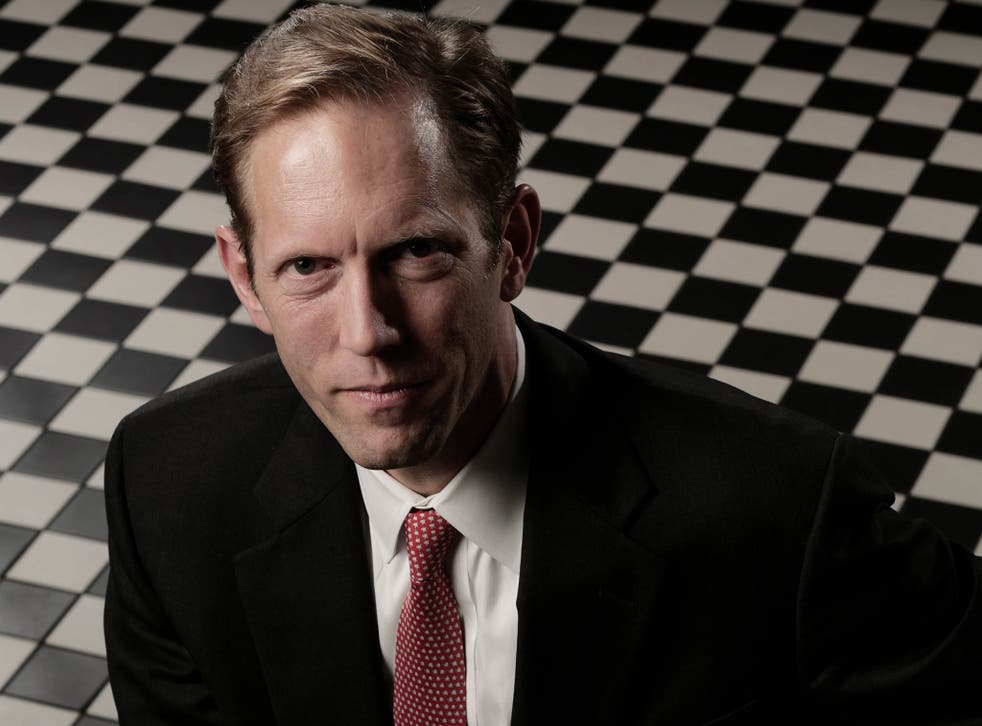 The rehabilitation of Henry Blodget is almost complete. A little over 12 years after he was booted out of Wall Street for apparently overstating the value of internet stocks, the former analyst has flogged his own loss-making online venture for a staggering $343m (£226m).
The fee paid by the German publisher Axel Springer for 88 per cent of the Business Insider (BI) website values Blodget's eight-year-old business at $442m. The price is nine times BI's projected revenues for this year and 13 times the $34m it generated in 2014. It admitted losses of $3m in 2012 and hasn't yet reached break even. This is a remarkable deal.
Whether as a Wall Street analyst, or as a television pundit charting the rise of the internet, or lately as a tech entrepreneur trading in business news, Blodget has exuded the mesmerising charm of the master salesman.
Investors, television viewers, and latterly the ambitious early millennial (aged 25-35) audience that likes to read its business news on the move have all flocked to receive his inside information.
His sale of BI once more secures his place at the top table of internet innovation. Meanwhile, Eliot Spitzer, the former New York Attorney General who sought to make Blodget culpable after the dot-com bubble burst in 2000, is now best-known for using prostitutes. It was Spitzer who – before he was exposed as a client of the Emperors Club VIP escort agency and had to resign – trawled Blodget's emails for incriminating evidence before forcing him to accept a $4m fine and a permanent ban from the securities industry in 2003.
The purchase of BI by Axel Springer (a traditional media company that publishes the broadsheet Die Welt and tabloid Bild) sets the bar at a new high for deals involving digital news sites. The Huffington Post was sold to AOL in 2011 for $315m.
There is a power shift going on between between old and new media. Witness Amazon's purchase of The Washington Post in 2013 and the merger of the venerable Newsweek magazine with the website Daily Beast before it was sold again in 2013 to International Business Times, another digital publisher.
Several online-only news organisations have received huge cash injections from traditional media groups which, like Axel Springer, are anxious for a stake in the digital future. NBCUniversal invested $200m in the youth-orientated news site Buzzfeed and put a similar amount into the blog network Vox Media. Vice Media, which began as a youth brand in 1994 and has grown into a global digital player, specialising in video, had $500m investment last year from the US cable broadcaster A+E Networks and Silicon Valley company Technology Crossover Ventures. Rupert Murdoch's 21st Century Fox also invested $70m for a 5 per cent stake in Vice.
All this, and the fact that Blodget was urged to sell BI for a relatively modest $100m two years ago, suggests digital publishers are the target in a new gold rush, the sort of hot stock Blodget was fond of talking up during his days at investment bank Merrill Lynch.
But this apparent boom is not the full story. The talk among delegates gathering for the Association of Online Publishers' autumn conference in London this week was less optimistic.
Here the discussion was of the dual threats of "ad blocking" (where online users are given means to prevent commercial messages appearing on the content they look at) and "distributed content" (where the big technology platforms such as Facebook exert even greater control over the journalism and creativity of publishers).
Facebook Instant Articles, Apple News and Snapchat Discover are the first entries into this distributed content field, with Google and Twitter likely to follow. The fear is that publishers will have less opportunity to host and monetise their own work, ceding even more power to the tech giants.
Apple's new iOS9 operating system for iPhone and iPad makes it easier for users to go to the App Store and download an app that will block adverts appearing on websites (though not on apps).
Ad blocking is attractive to users because – aside from removing the distraction of commercial messaging – it accelerates the process of loading web pages. But for publishers, especially digital ones with no news-stand income and limited subscription money, this is disastrous.
For example, Business Insider, despite a smart B2B-orientated $195-$595 annual subscription offer for its specialist Business Intelligence research service, makes 85 per cent of its revenues from advertising. Sites that offer less specialist content than BI are even more reliant on ads.
BI's brilliance has been in finding a tone that resonates with the bankers, traders and tech geeks who comprise its core audience. Mostly young and male, they appreciate its mobile-friendly and graphics-illustrated guide to hot stocks. BI's 40 million-plus monthly reach is now greater than its American rivals Forbes, Bloomberg and The Wall Street Journal. Features such as Chart of the Day are peppered with sporting analogies and offer the kind of smart info that C-suite executives love to recite to colleagues at office water coolers.
This is why Axel Springer chose BI as its vehicle into the English-language digital world.
Then there's the Blodget factor. He is one of a kind. The son of a banker from Manhattan's Upper East side, he read history at Yale and wrote a 600-page unpublished book about his time as a young teacher in rural Japan. He resisted going into finance but, via journalism and the business desk at CNN, discovered a talent for spotting internet stocks. He came to fame after cheerleading for Amazon in 1998 and having his predictions of outrageous growth fulfilled (the Amazon founder Jeff Bezos still has a stake in BI).
The dot-com collapse hit Blodget hard. It also hurt millions of investors who trusted him – with his sandy hair, horsey grin, white shirt and endless bonhomie – when he talked up internet businesses on CNBC. Alongside the other key analysts Mary Meeker and Jack Grubman, he was an icon of the internet boom that wasn't and, when the bubble burst, Spitzer came after him.
Was Blodget boosting clients of his investment bank? In emails, he referred to firms as a POS ("piece of shit") after praising them in public. Friends say his words were taken out of context.
Some still regard him as a "snake-oil salesman" and "hype master".
But the difference is that as a visionary tech entrepreneur (co-founder, CEO and editor-in-chief of BI, no less) he no longer has to worry about straying into the forbidden territory of deal-making.
Henry Blodget. The name is as Dickensian as the multiple twists and turns in his story.
After last week's sale, his unwavering support for the potential of the internet has been emphatically vindicated. But few other digital publishers possess such a persuasive figurehead.
Return of the prodigal Chiles to the BBC
Like a weary pilgrim returning from the grand Camino to Santiago, Adrian Chiles is coming home to the BBC, I can reveal. Five years after leaving his positions as presenter of The One Show and Match of the Day 2 to take a lucrative contract at ITV, Chiles is back at the Beeb to front a new religious documentary series.
When he left in 2010, BBC insiders said that he'd had a "fit of pique". In fact he was wounded by the BBC's decision to crowbar Chris Evans into the Friday edition of The One Show, which Chiles had made an unlikely success of, alongside co-presenter Christine Bleakley. The pair went to ITV's expensive breakfast relaunch Daybreak, which flopped – although the replacement show, Good Morning Britain, has done worse. Chiles remained at ITV to host its football coverage, including last summer's World Cup in Brazil. The broadcaster hoped that the Black Country presenter's everyman qualities would connect with fans but a Facebook campaign was mounted against him and he was replaced in January by Mark Pougatch.
His return to the BBC has been gradual – he went back last year to his former station Radio 5 Live, where he presents a morning show. BBC television viewers will see him present Holy Med, in which Chiles, a practising Catholic, explores religions around the shores of the Mediterranean. Prior to taking up this assignment, although presumably not because of it, he attended Mass in a different church on each of the 46 days of Lent.
A problem even the Time Lord can't solve
When Doctor Who was sensationally revived by Russell T Davies a decade ago, in a time before iPlayer, it instantly became a cross-generational Saturday night fixture in many family households. It was what the industry now refers to as "event TV".
But that's decreasingly the case.
The latest live audience for Doctor Who – a show which has consistently drawn ratings north of 8 million – is down to 4.6 million, the level it was at in the late Eighties when the BBC pulled it off air. That's not to say Peter Capaldi's doctor is unpopular, as around 2 million more watch by "time-shifting" on catch-up services.
Some will be entire families, watching on PVRs or iPlayer when it suits them. Others might even huddle around a tablet. But many will be viewing alone.
Time-shifting is diminishing the shared family viewing experience – and even the Time Lord can't stop that.
Join our new commenting forum
Join thought-provoking conversations, follow other Independent readers and see their replies