The Media Column: Culture Secretary John Whittingdale must fight for UK's creative industries if they are to flourish
The creative sector is the fastest-growing part of the nation's economy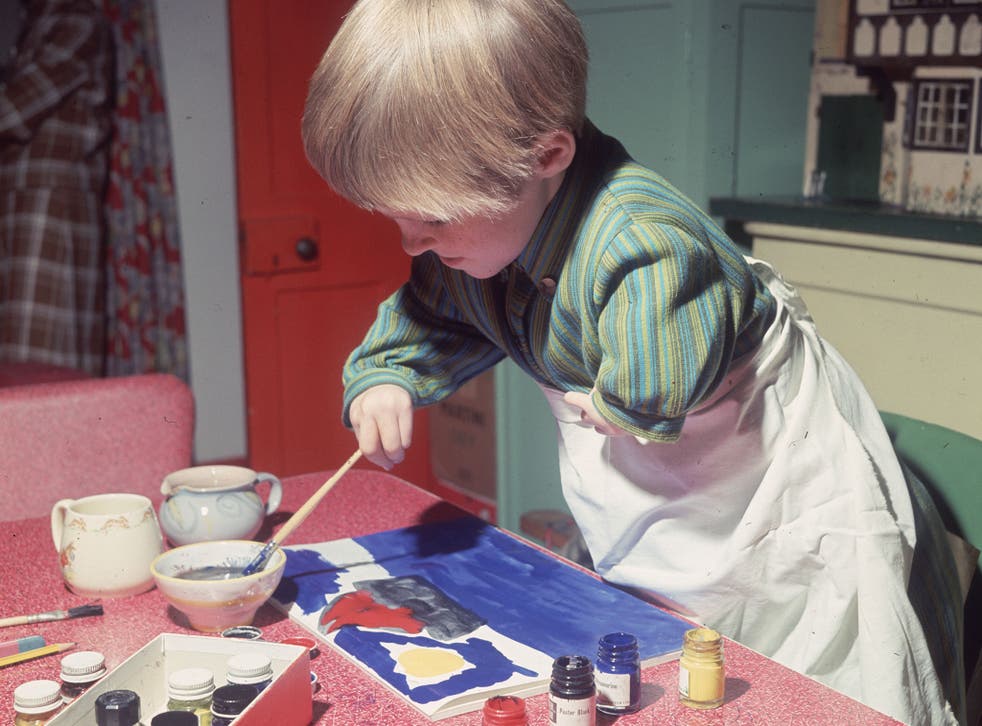 A short while ago, the games company Activision Blizzard visited the office of the Secretary of State for Culture, John Whittingdale, and brought him a copy of its popular product Guitar Hero Live, on which the heavy-metal-loving politician essayed a few power chords.
The role of Culture Secretary may not be the toughest gig on the front bench and Mr Whittingdale is clearly living his dream. But he is also involved in serious business.
The Department for Culture, Media and Sport has long struggled to throw off its "Ministry of Fun" sobriquet, coined by David Mellor in an effort to brighten up the dowdy "Department of National Heritage" title by which the DCMS was known before 1997. Whittingdale's task is to ensure that his sector is recognised across society for what it is now: an economic powerhouse.
For too long the young DCMS has been seen as a bit player in Whitehall and taken a slender slice of the Treasury's public-spending pie. It has stood in the wings of the Commons chamber like a nervous understudy while the heavyweights of Health, Education and Defence have dictated Westminster's narrative.
There are signs that this is starting to change. Last week, at the BBC's previously iconic TV Centre studios in London's White City, the Chancellor George Osborne stood at the birthplace of Strictly Come Dancing and addressed 500 of the leading figures in the British media and arts world.
"It's true that if you do look at the pounds and pence return you get for investing in the arts, it's pretty impressive – you put money in, you get money out as a country," Osborne told an audience that included BBC director-general Lord Hall, Tate director Sir Nicholas Serota and comedian Shazia Mirza.
The Chancellor, speaking at the first anniversary celebration of the independent Creative Industries Federation, has seen the numbers. According to government research, one in 12 UK jobs are in the creative sector, the fastest-growing part of the nation's economy.
Osborne also acknowledged the value of "arts for art's sake", saying that such spending was "an investment in who we are as a nation". After a week in which the sudden loss of David Bowie and Alan Rickman has prompted a wave of public grieving at home and overseas, no one would argue with that.
More important than the Chancellor's sucking up to an arts crowd was his commitment at November's Spending Review to abandon the idea that, in dark economic times, the creative sector should be the first to face cuts. Instead, he promised increased support for museums, galleries and the Arts Council.
But it doesn't follow that the outlook from Whittingdale's office at 100, Parliament Street is fair. Across his brief there are problems, from the uncertainty facing the BBC and Channel 4 to the ongoing muddle of press regulation and the financial pressures on many media businesses resulting from digital disruption and migrating audiences.
As Whittingdale simulated his guitar solo, his thoughts may have turned to his student days and the evening he stood in a small crowd at The Nashville Rooms, a noted London punk-rock venue, as a little-known band called The Police held the stage and a young Sting belted out "Roxanne".
Live music venues are in crisis, especially in London where real estate is astronomically priced and residential property developers demand closure of noisy entertainment spots. The Culture Secretary – recently spotted at Brixton Academy discreetly head-banging to Judas Priest – appreciates this more than most. He had hoped that a relaxation of Licensing Act restrictions would prompt a revival in the pub rock scene – but alehouses are closing in droves.
Commercial radio, which is threatened by the growth in online stations and an explosion in music streaming funded by global digital media giants, beats a regular path to the DCMS in search of help. It is also concerned by BBC Radio – which has 55 per cent of the UK audience – spending public money on such things as Chris Evans and football rights.
The BBC is DCMS's biggest challenge. With the Government's BBC White Paper due in May or June (it must come after the local elections), a 40-strong team is holed up in a departmental outpost off Tottenham Court Road, ploughing through 192,000 responses to a public consultation on the broadcaster's future.
So far, 165,000 have been read by officials recruited from across government departments. Some 100,000 submissions arrived in the final 48 hours of the process, after a campaign by 38 Degrees. These are individual, not "cut and paste", responses. Even so, the Government feels that, in the interest of balance, it must conduct further polling research and focus group studies, which are now taking place.
Any fear that DCMS has of Silicon Valley dwarfing the British creative sector is tempered by the presence of so many British senior figures in the biggest American companies and institutions. From Jonathan Ive, chief design officer at Apple, to Lucian Grainge, head of Universal Music Group, and Thomas Campbell, director of the Metropolitan Museum of Art in New York, there are numerous British role models in key positions across the pond.
And Hollywood can't get enough of British expertise in movie-making and post-production, with the three big studios at Pinewood, Shepperton and Leavesden all full to brimming with activity. The DCMS is aware of the need to extend filming capacity and of the location potential offered by cities such as Glasgow and Liverpool (where Whittingdale recently visited the set of the BBC drama series Peaky Blinders and met director Steven Knight).
Tax credits, successfully applied to the film industry and extended to high-end television drama, animation, computer games, theatre, orchestras and children's TV, are likely to be offered to more areas of the creative sector.
Yet all these gains could be lost, some fear, because an appreciation of arts and media is not shared in all parts of Whitehall.
The Government's focus on teaching science, technology, engineering and maths (the so-called Stem subjects) will damage the chances of coming generations in pursuing careers in arts and media, according to John Kampfner, chief executive of the Creative Industries Federation.
Kampfner has held meetings with Education Secretary Nicky Morgan and Schools minister Nick Gibb to express concerns that art and music lessons will be deprioritised as teachers are pressured to hit targets elsewhere. "We are not only limiting children's education but also potentially jeopardising the success of our creative companies," he says. "It's economically counterproductive. We are potentially un-training an entire generation and, if this plays itself out over the next ten years, there is every possibility that our creative industries will lose the pre-eminent position they now enjoy around the world."
There will never be another David Bowie. But it's in our interest to give those children inspired by his legacy a crack at a creative career.
The press can still do more on Thalidomide
Attacking the Devil, a superb documentary on the campaign led by the former Sunday Times editor Sir Harold Evans to expose the truth behind the Thalidomide scandal, opens in cinemas on Friday. This is a pivotal time for British victims, who were born with malformed limbs between 1958 and 1962 and are still fighting for justice in their fifties.
As the film movingly demonstrates, the Thalidomide children were hidden by society. When Sir Harold first published photos of them in The Northern Echo, he was inundated with complaints from readers. Undeterred, he picked up the campaign when he moved to The Sunday Times, and forced manufacturers Distillers Company to make a compensation settlement. The documentary, by Jacqui and David Morris, is a marvellous story of the power of the press as a force for good.
It also details the roots of Thalidomide in Nazi experiments. British survivors are still seeking compensation from the German government, accusing it of aiding the collapse of a prosecution of the drug's creators, Grünenthal, in 1970. Craig Millward of the Thalidomide Trust told me: "It meant that all the evidence that would have been heard in court was buried for 30 years."
This week, Europe minister David Lidington will raise the issue with German counterparts. I hope the British media will follow Sir Harry's lead and not let the matter rest.
Register for free to continue reading
Registration is a free and easy way to support our truly independent journalism
By registering, you will also enjoy limited access to Premium articles, exclusive newsletters, commenting, and virtual events with our leading journalists
Already have an account? sign in
Register for free to continue reading
Registration is a free and easy way to support our truly independent journalism
By registering, you will also enjoy limited access to Premium articles, exclusive newsletters, commenting, and virtual events with our leading journalists
Already have an account? sign in
Join our new commenting forum
Join thought-provoking conversations, follow other Independent readers and see their replies