The Media Column: MTV rebrand aims to put the channel back in the driving seat of the cultural revolution
It's now the channel's reality entertainment shows that hold sway
Adam Sherwin
Sunday 28 June 2015 17:23 Comments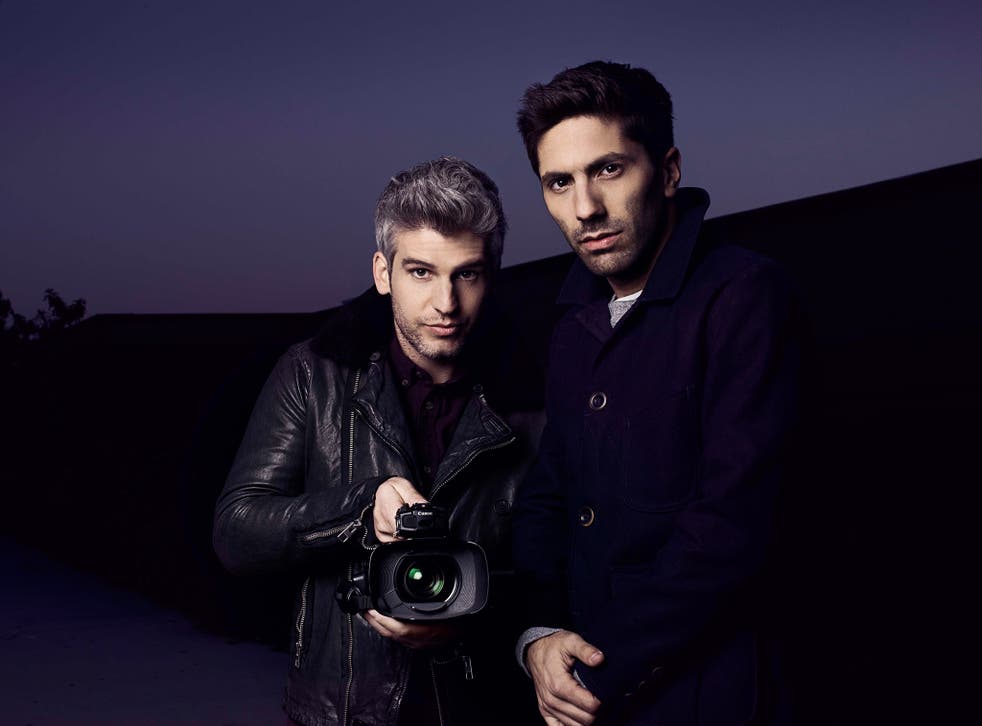 "I want my MTV," sang Sting on "Money For Nothing", the Dire Straits song which defined a mid-80s era when the glossy new medium of pop video threatened to kill the radio star. But MTV, which heralded a cable television revolution when the pioneering station launched in America in 1981, boosted by a new wave of visually-conscious music stars, now operates in a very different media landscape. Broadcast in 160 countries to half a billion households, it's no longer MTV's music choices which hold sway over its target "millennials" audience but reality entertainment shows such as Geordie Shore and Ex on the Beach.
The look of the MTV brand – owned by US giant Viacom and now sub-divided into dedicated services including MTV Dance and MTV Classic – is just as important as the programming content for a network which must tap into the limited attention span of a young audience distracted by smartphones, gaming, and web-based platforms such as Instagram and Snapchat.
A major overhaul of MTV's image, the result of 18 months' work by a top rebranding team of "storytellers and technologists", was revealed at the Cannes Lions festival of creativity. A riot of garish, clashing colours, emojis and GIFs, incorporating social media videos, the new MTV look is designed to spread the message that "I want my MTV" has become "I am my MTV". Innovations include #MTVbump, which lets viewers submit videos from Vine and Instagram for transmission between scheduled programming.
MTV will collect the user-produced videos using a content management system developed with the agency B-Reel Creative, that allows the broadcaster to filter their video clips for "local relevance and pop culture topicality".
MTV promises that the short, non-musical clips will be put on air within two hours of their submission. "Even if we don't like a video's content, we will run it, subject to it meeting broadcasting regulations," pledged Kerry Taylor, Viacom UK's senior vice president for Youth and Music.
The content, designed to be consumed on mobile (80 per cent of the young MTV audience owns a smartphone, the company's research found), includes MTV Art Breaks, a strand highlighting experimental video art and storytelling from emerging artists around the world, building on MTV's legacy of introducing video art from the likes of Keith Haring, Jean-Michel Basquiat and Spike Jonze.
Most memorable reality TV moments

Show all 11
MTV Canvas will be an "online sticker book that gives the audience freedom to create and play with the brand, making their own visual art with music and backdrops".It is ironic that for a $14bn conglomerate such as Viacom, whose interests extend from Paramount Pictures to the UK's Channel 5, the only way it can be sure of maintaining a grip over a television-shy audience is to hand over control of the airwaves.
"MTV has always been committed to reinvention, and it's time to shed our skin and reinvent again," said Taylor, who employed a research project involving 15,000 millennials as a springboard for the MTV's rebrand.
She added: "Audience habits are changing and we have to respond to the way they are communicating and consuming content. It's very visual now, using emojis and so on and it's about sharing. We are a global youth brand but increasingly people want to have a more local feel. It doesn't have to be a uniform look. Co-creating content is important to our audience so we had to find a technological way of opening the MTV brand up to our audience and artists."
MTV has banked short clips with viral potential, from Shawn Mendes, who became a teen sensation after posting song covers on Vine, and boyband Rixton, to launch the new look. The visual style consciously apes the spirit of MTV's ground-breaking, knowingly primitive early 80s idents, such as the astronaut planting an MTV flag on the moon.
The brief is for MTV's identity to become "louder, shorter and hyper-visual". Programmes need no longer be made in 30-minute blocks when YouTube viewers are used to bite-sized clips. But will the bid to become "television's Instagram" find room for MTV's rebellious tradition, once expressed by the anti-social, animated 90s duo Beavis & Butt-head?
"Audiences expect us to be proper risk-takers," Ms Taylor said. "The only thing we will reject is creative cowardice. We're ready to try anything new and different." "MTV should kill boring," her team announced at the Cannes launch.
As yet, the radical rebrand has yet to recommend dispensing with the MTV name, which barely represents a main channel dominated by reality entertainment shows such as Catfish and Teen Mom. Geordie Shore achieved MTV's highest ever 16-34 episodic audience last year and Big Brother is now a fixture with the channel sharing shows with its new sister station, Channel 5. However, the brand's suite of eight specialist channels gained more than a third of all viewing of total UK music television in 2014, according to BARB, suggesting that reality TV hasn't entirely killed the video star in the YouTube age.
Those who haven't ventured into the MTV space since the poodle-haired, shoulder-padded heyday of the pop video will likely find the "hyper-visual", meme-seeking graphics and absence of actual music baffling. Which suggests the network is probably on the right track in the battle for millennials. Where once MTV would break stars through the power of their songs and visuals, Ms Taylor believes that somewhere, out there, a viewer who uploads their mischievous Vine via #MTVbump could ultimately end being given their own show.
Free content starts to leak out of The Sun
A crack appeared in The Sun paywall after Mike Darcey, the chief executive of News UK, announced that, from next month, a selection of digital content from the tabloid will be available for free.
Last year, News UK reported that it had signed 225,000 subscribers to its £2-a-week digital service Sun+, which trades on exclusive mobile access to Premier League goals. While Rupert Murdoch has repeatedly stated that paywalls are the only way to ensure a sustainable economic future for his newspapers – despite the soaring, £62m revenues of free rival Mail Online – The Sun needs to feel that is at the heart of the national conversation.
It has dipped its toes into BuzzFeed territory with #SunNation, a Twitter feed pumping out free political stories designed for sharing. New Sun teams will produce more stories with a viral potential. The free offer also aims to mop up some of the business currently handed over to competitor websites which make hay with The Sun's paywall stories.
News and sport stories will be released outside of the paywall, depending on their "shareability" value. But will The Sun lose paid subscribers when they see free bites being taken out of the Currant Bun?
New station brings soul to the airwaves
A further blow for radio diversity has been struck by the arrival of Mi-Soul, a new digital station from the team which launched the hugely successful Kiss FM brand.
The soul-music platform has been broadcasting for three years online through its website and mobile-phone apps, from a fully equipped studio based in the Stephen Lawrence Trust building in Deptford.
Mi-Soul's founders are Gordon Mac, the first person to launch a pirate radio station which subsequently became legal. and Martin Strivens, the former commercial director at Kiss. Mac said: "While the media landscape has changed enormously since we launched Kiss FM in 1990, the lack of choice in mainstream radio is surprisingly similar to then, as much of commercial radio has migrated to the bland, middle ground.
"There is a significant audience aged 30 plus who listened to soulful music in their youth on Kiss FM or Choice and now have nowhere to go."
Ofcom has granted a licence for Mi-Soul, which has a team of more than 60 DJs. Although it will broadcast to a London DAB audience, there is likely to be demand from outside the capital once word spreads.
Register for free to continue reading
Registration is a free and easy way to support our truly independent journalism
By registering, you will also enjoy limited access to Premium articles, exclusive newsletters, commenting, and virtual events with our leading journalists
Already have an account? sign in
Join our new commenting forum
Join thought-provoking conversations, follow other Independent readers and see their replies