The Media Column: The music business is starting to think the next big thing is just a computer algorithm away
Identifying and developing talent is becoming a science - and the tool that is increasingly being used to define a hit or a miss is 'big data'
Adam Sherwin
Monday 13 April 2015 10:32 Comments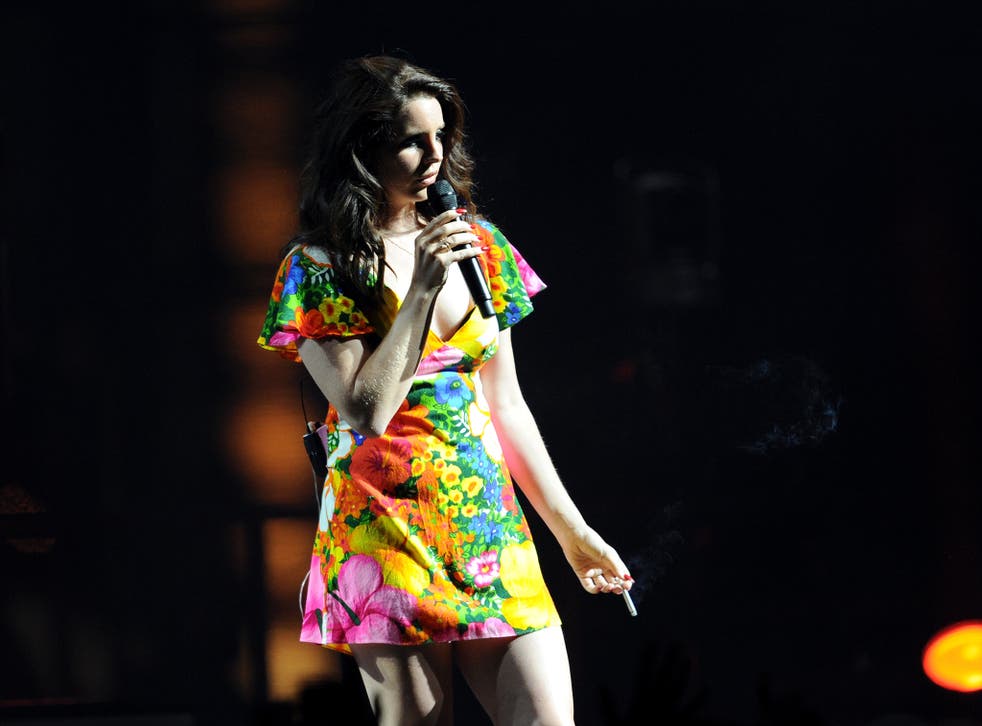 Discovering new music talent like James Bay, this year's tipped breakthrough act whose debut album duly topped the charts, is an expensive business for record companies.
Yet investment in A&R (artists and repertoire), the talent-spotting department that is the lifeblood of any music company, has been reined in as a result of the calamitous decline in recorded music sales over the past decade. The days of signing 50 acts a year and seeing what sticks are over.
Identifying and developing talent is becoming a science – much to the chagrin of the traditional A&R man relying only on instinct and "good ears" – and the tool that is increasingly being used to define a hit or a miss is "big data".
Instead of trawling the back rooms of the country's pubs for the next Ed Sheeran, what if "moneyball" – the analytical, statistics-based approach successfully used to assemble a competitive sports team – could be adapted to pop music?
Moneyball was immortalised in the eponymous 2011 film that showed how manager Billy Beane used the strategy to transform the Oakland Athletics baseball team, in his case by identifying undervalued players who could be turned into assets.
Now record companies have seized on a University of Westminster MA thesis by Prithwijit Mukerji, titled Moneyballing Music: Using Big Data to Give Consumers What They Really Want and Enhance A&R Practices at Major Record Labels.
"Moneyball is now common amongst baseball teams throughout the US. I thought that if it works there, why not apply it to music?" Mukerji, who now works in the marketing department at Universal Music, told a debate held by Westminster University's Music Tank "knowledge hub".He added: "The music industry is already cautiously edging towards embracing big data."
The process began when researchers from the School of Electrical Engineering at Tel Aviv University created an algorithm that predicted the rise of artists Soulja Boy and Sean Kingston in 2007, two months before they reached the top of the Billboard charts.
The algorithm used data from Gnutella, a peer-to-peer file-sharing network, and found that the hit potential of a song depended on the artist's level of success clustered in a geographical area, as well as the speed at which that success grew in that area.
Sam Lowe, A&R at the highly successful independent dance music label Ministry of Sound, told Mukerji that Twitter traffic is now a hit-spotting tool. Twitter confirmed the popularity of a "type of organ bass-line sound originally used heavily in drum'n'bass and garage music", which Ministry of Sound was able to capitalise on as it became widely sampled on house music tracks.
The technology is becoming more sophisticated. Mukerji cited Spotify's purchase of The Echo Nest, a company that collected 1 trillion points of data in 2014. It used the information to create personalised music-recommendation algorithms suggesting which songs listeners would enjoy depending on their mood and the time they were listening.
Warner Music Group is partnering with Shazam, which has 100 million monthly active users, who together "tag" 17 million songs, TV shows and ads daily on their mobile phones. Shazam tags alerted Polydor Records that the song "Video Games", first posted online by Lana Del Rey in 2011, was gathering a huge response. Jamie Spinks, A&R scout at Polydor, told the Moneyballing Music report that the Del Rey success "happened without anyone really knowing. That's the sort of thing we're looking for".
The Polydor A&R team now holds a weekly "Shazam meeting" to spot emerging breakthroughs before the competition. "As A&R becomes increasingly more crowd-sourced, Shazam is becoming a viable option in helping find new artists," Mukerji said.
Analytics company Next Big Sound publishes a "dashboard, enabling users to analyse artist popularity by tracking weekly changes in Facebook page and Instagram likes, Twitter followers and mentions, YouTube and Vevo video views, SoundCloud plays and even Wikipedia page views", Mukerji wrote. Next Big Sound claims to predict album sales to within 20 per cent of the actual figure for 85 per cent of artists.
Shazam tags, Instagram likes and Facebook popularity are now used by the Radio 1 playlist committee to help decide whether a song is working for its teen-focused audience. The station insists that data does not override the passions of producers and DJs, however.
Mukerji admits that data "may not be able to predict the next Sex Pistols or Adele, but it can help A&R scouts and marketers notice trends earlier than others, giving them a commercial advantage over competitors. Music is yet to moneyball, but it is less a tipping point and more a continuous process."
He added: "Forbes magazine recently valued A&R as a $4.5bn [£3bn] industry. We're in a subjective business, but it is a business, where we have to make money and we do bear risk. What big data can do is help to minimise that risk."
However, Infectious Music founder Korda Marshall, who has signed bands ranging from Take That to alt-J during his career, warned that "50 to 75 per cent of music's greatest moments wouldn't have occurred" if they were based on data. "I've made £1m decisions on whether the hairs on my arm stand on end," he said. "Alt-J probably wouldn't have existed if it was based on data."
Following data rather than gut instinct "leads to boring, not innovative, music and that's why everything sounds the same", he warned.
If a record company were to feed the "Sound of 2015" into a big-data cruncher – a pinch of Ed Sheeran, some George Ezra-style strumming, Sam Smith's soulfulness and a splash of Johnny Depp's looks – the result would probably look and sound a lot like James Bay.
A worrying challenge: a world weary of choice
The web revolution promised consumers a cornucopia of choice. Now, more than half of internet users have stopped surfing sites for content because there is too much choice and information, according to research from the global media agency Carat.
Web surfing has been reduced to a few key brands. The top five trusted UK sites are the BBC, Amazon, BBC Online, Google and ITV, Carat found.
This is bad news for advertisers – 41 per cent of people feel overwhelmed by the choice on the web and now prefer to trust friends' recommendations on social media rather than search out content themselves. This tendency is particularly strong among "Millennials", the generation aged 18 to 28.
Dan Hagen, chief strategy officer at Carat, said: "Just a short time ago, people happily searched the net, jumping from one site to the next to the next. But, as the internet matured, the content available grew exponentially, to the point that users are now starting to feel 'choice fatigue'.
"Publishers and advertisers will have to work harder to attract users who feel overwhelmed by the sheer wealth of choice," he added.
Clarkson on HIGNFY? It's a cut'n'shut case
The idea that Jeremy Clarkson could return to the BBC as a guest host of Have I Got News for You mere weeks after his "sacking" from Top Gear was baffling.
If Clarkson's offence – the unprovoked assault on a producer who sought hospital attention – was sufficiently serious to drop him from the BBC's most lucrative export, why should he be awarded a prime-time platform to josh about the incident?
Would we see Ian Hislop mock-cowering, as Clarkson threatened to repeat his alleged attack? Perhaps a plate of cold cuts might be placed in front of the guffawing presenter?
Had Clarkson's target been a woman, or if the bawling out had included a homophobic verbal attack, the BBC would surely not have contemplated such a swift return.
Fortunately, wiser heads prevailed and Clarkson announced on Thursday that he would now decline the offer.
The BBC said that the presenter was not banned from appearing on other programmes, indicating that the path might yet be smoothed for his return.
What odds, after a year of sober-ish reflection, that the controversial host makes a dramatic return to the motoring show he turned into a juggernaut?
Register for free to continue reading
Registration is a free and easy way to support our truly independent journalism
By registering, you will also enjoy limited access to Premium articles, exclusive newsletters, commenting, and virtual events with our leading journalists
Already have an account? sign in
Join our new commenting forum
Join thought-provoking conversations, follow other Independent readers and see their replies