BBC TV controller pledges for BBC2 to 'challenge status quo' alongside 'unashamedly popular' BBC1
Charlotte Moore rubbishes Culture Secretary John Whittingdale's call for BBC1 to become more 'distinctive'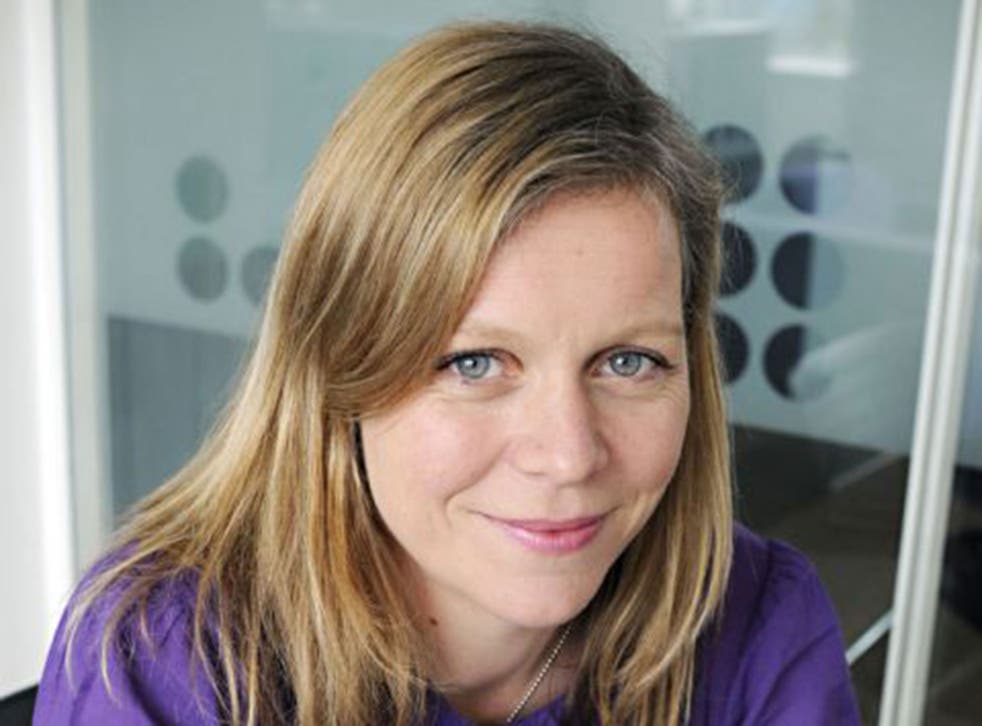 A revitalised BBC2 will be told to experiment and challenge the status quo, alongside an "unashamedly popular" BBC1, the executive tipped to become the BBC's first female Director-General has pledged.
Setting out her vision, after being awarded an expanded role as the BBC's new controller of television channels and iPlayer, Charlotte Moore rubbished the call made last week by Culture Secretary John Whittingdale, for BBC1 to become more "distinctive".
Ms Moore, believed to be BBC Director-General Tony Hall's favoured successor, rejected the suggestion that ratings-winning hits like The Great British Bake Off were insufficiently distinctive for the BBC's most-watched channel.
"I'm not sure how much more distinctive the last few weeks could have been – with new shows like The Night Manager, our mental health season, David Attenborough's Giant Dinosaur, Dickensian, War & Peace - not to mention the return of Happy Valley," Ms Moore told an audience of producers, writers and directors at the Serpentine Gallery. "I promise there's more to come."
"Last week the Secretary of State quoted a report that a more distinctive BBC One would have a smaller audience," she said. "But I've found that the more ambitious and pioneering we are, the more the audience rewards us. And shouldn't we want that? If programmes are distinctive, we don't want fewer people watching them."
Following the departure of Danny Cohen, the BBC's Director of Television, Ms Moore was handed control of the £1bn-plus BBC television budget, in a move which scrapped the separate controller roles for BBC1 and BBC2. Ms Moore pledged to make BBC2 the "flagship channel for contemporary arts and music" alongside an "unprecedented commitment" to factual programmes.
BBC1 should be the home of "programmes that are unashamedly popular, that feel timely and relevant and speak to a big broad audience," said Ms Moore, 48, who joined the BBC a decade ago and made her name in the documentaries department.
Meet the new Top Gear presenters

Show all 7
BBC2 will undergo a creative shake-up. "I want to make BBC2 confident again. I want to give BBC2 a much greater sense of identity. I want to commission programmes that challenge the status quo; inspire original thinking and give a voice to new perspectives and opinions," Ms Moore said. "It's going to be lean in, not lean back television."
BBC programmes should "experiment with form and subject matter" with their "diversity of voice" expanded.
Saturday nights dedicated to arts, music and performance will launch on BBC2 in September, with evenings devoted to Marlon Brando and Alan Bennett as well as profiles of author Sue Townsend and Vincent Van Gogh. The award-winning play King Charles III, imagining Prince Charles's ascension to the throne, will be adapted for BBC2.
New documentaries include Exodus, in which 70 migrants fleeing from war and persecution to Europe are given camera-phones to help tell their stories.
Ms Moore's strategy suggested that more BBC2 hits would follow the path of Bake Off and transfer to BBC1, which will become the home of blockbuster ratings-winners. BBC bosses have reportedly hinted that Top Gear, one of BBC2's biggest assets, could be poached by BBC1 if the new Chris Evans-fronted show is a success. There are "no plans" to move Top Gear, the BBC said.
Although the BBC must make £550m of cuts as a result of reduced licence fee income, there are no current plans to merge BBC4 with BBC2. BBC4, currently the home of music documentaries and archive shows on Friday nights, will remain a "channel for adventurous minds", Ms Moore said. New BBC4 commissions include a Jonathan Meades investigation into architecture inspired by Mussolini and Deaf United, an "immersive, experiential single film that takes the viewer into the world of the deaf."
New BBC1 productions include Our Loved Boy, a 90-minute drama about Damilola Taylor, the Peckham schoolboy who died after being stabbed in 2000. The film tells the story from the perspective of his father, Richard Taylor, and the family's campaign to rid knife crime from London's streets.
Ms Moore, said: "We are going to continue to challenge what popular mainstream television is on BBC1. We're going to support authorship, a diversity of voice and opinion, innovation in form and an unprecedented commitment to factual on BBC2. And we're going to keep pushing the boldness and range of what BBC Four and iPlayer can offer."
She told her audience: "The licence fee gives us the creative freedom to work with you in ways that no-one else can. I want to make the most of that. From now on, we're going to be the most distinctive we have ever been."
Register for free to continue reading
Registration is a free and easy way to support our truly independent journalism
By registering, you will also enjoy limited access to Premium articles, exclusive newsletters, commenting, and virtual events with our leading journalists
Already have an account? sign in
Register for free to continue reading
Registration is a free and easy way to support our truly independent journalism
By registering, you will also enjoy limited access to Premium articles, exclusive newsletters, commenting, and virtual events with our leading journalists
Already have an account? sign in
Join our new commenting forum
Join thought-provoking conversations, follow other Independent readers and see their replies