BGT: It's like YouTube for people who don't have a computer
In the absence of Simon Cowell, Holden's hair is star of 'Britain's Got Talent'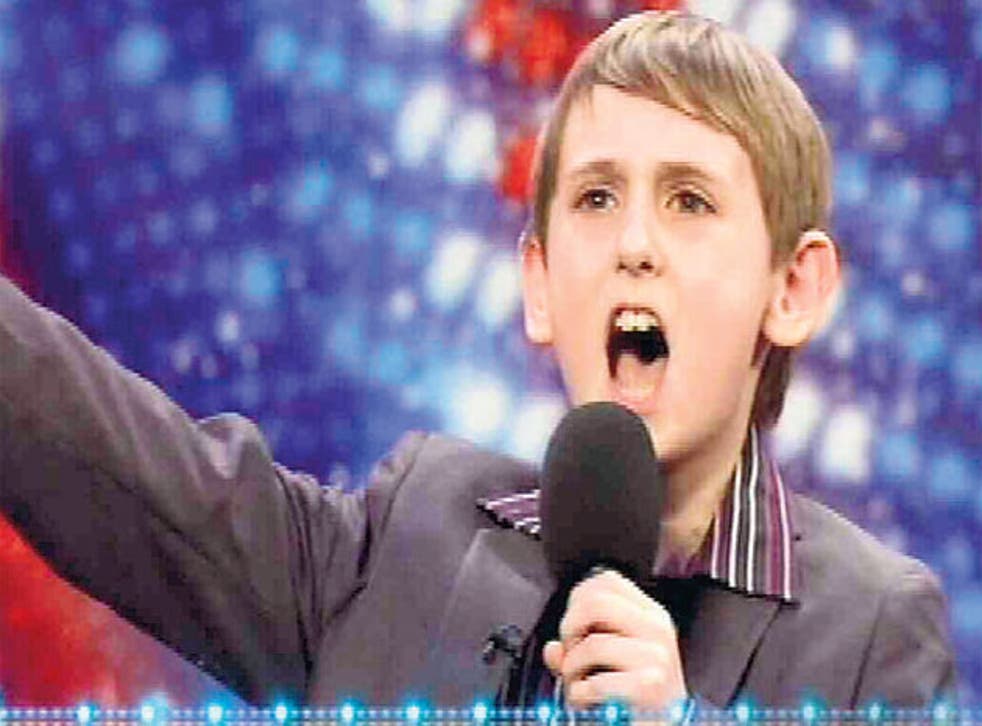 Woo. Britain's Got Talent is back. Oh yes, the show that brought us the operatic stylings of Paul Potts, the urban dancing of Diversity, the mind-blowing news that someone who looks like Susan Boyle can sing (who'da thought it? OK, everyone except a trio of superficial judges, to be fair) and last year's gymnastic-tastic winners, Spelbound, began again last night with an hour-and-a-half rammed with 30 minutes of half-decent material (the montages really are as good as ever – look: a girl with a harp. A Michael Jackson impersonator. A boy with a guitar asking when he can go and have something to eat.) and an hour of the sort of guff that makes staying in on a Saturday such a pleasure.
The big news this year is that Piers Morgan and Simon Cowell are out (the former to focus on his high-profile career of making famous people cry on his chat show; the latter only until the live shows, so he can concentrate on launching X- Factor USA later this year); David Hasselhoff and Michael McIntyre are in. So, how did this "talent" do?
Hasselhoff, whose most impressive judging to date has been picking buxom blondes for Baywatch, was mildly diverting – primarily due to his hideous choice of a Union flag jacket. McIntyre, meanwhile, appeared to be furthering his career as an MC, leading the audience in "Hey Jude" and refusing to buzz off no-hopers.
At least he was funny; the only holdover judge, Amanda Holden seemed to be there just to show off her hairdresser's portfolio; styles included American newsreader quiff, little-girl bob, 1980s Selena Scott. Did she say anything of interest? No. And the main reason is there was nothing of interest to say. Cowell is right to have stepped aside for the early shows: it's series five and BGT is a tired format. Presenter Ant, or maybe Dec (hard to tell in a voiceover) said after 55 minutes: "The talent has been a huge disappointment." No kidding.
The show's opener played the harmonica while doing a chicken dance. She didn't get through. Neither did support worker Christine Fraser, chancing her arm as a comedian. The jokes were no good – but, ITV, did she really deserve you turning off the sound to make it seem as if there was total silence from the audience?
Those who predictably did get through included nine-year-old comedian David Knight, decked out like a mini Peter Kay; handbell-ringing couple Alan and Gay Cooper (presumably for their oddness and Alan's under-beard rather than their version of Celine Dion's "My Heart will Go On"), dog trainer Donelda Gay, and 19-year-old Michael Collings. Now, a lot has been written about Collings, who lives in a caravan park and is clearly being sold as this year's SuBo – who'd expect a man in a hoodie to be able to play a guitar and sing? But his take on Tracy Chapman's "Fast Car" was no more than adequate.
And what does all this tell us about Britain today? Despite the pervasive YouTube, people are still desperate to grab their 15 minutes live on TV. It's just a shame we've seen it all before. At least in the past we had the pleasure of seeing Simon Cowell rip into the more hapless of the wannabes.
Register for free to continue reading
Registration is a free and easy way to support our truly independent journalism
By registering, you will also enjoy limited access to Premium articles, exclusive newsletters, commenting, and virtual events with our leading journalists
Already have an account? sign in
Register for free to continue reading
Registration is a free and easy way to support our truly independent journalism
By registering, you will also enjoy limited access to Premium articles, exclusive newsletters, commenting, and virtual events with our leading journalists
Already have an account? sign in
Join our new commenting forum
Join thought-provoking conversations, follow other Independent readers and see their replies