Big Brother creator John de Mol admits blackmail attempts prompted decision to sell up
Mr de Mol sold Talpa Media to ITV for an initial £355m in March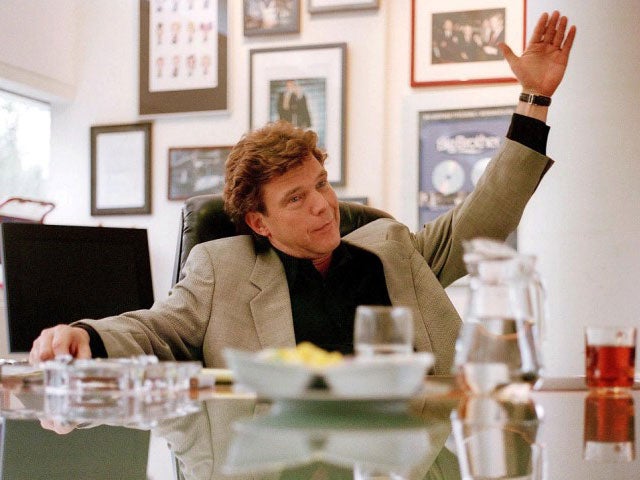 John de Mol, the billionaire creator of Big Brother, has admitted that a series of extortion attempts contributed to his recent decision to sell his media company.
When Mr de Mol sold Talpa Media, the company behind The Voice, to ITV for an initial £355m in March, he said the deal would enable him to "focus even more on creating new, groundbreaking content".
But yesterday he disclosed that the extortion attempts had also influenced his decision to sell. He told The Hollywood Reporter: "Issues in my personal life – including the extortion that went on for more than a year – absolutely had an impact. You also have to realise this was the fifth time this had happened to me and my family."
Mr de Mol, 60, said to be the fourth richest person in the Netherlands, with a fortune estimated by Forbes magazine at $1.72bn (£1.1bn), added: "I'm well known in this country. I realise I am a target. But [if it ever becomes] necessary for me to have two bodyguards in front of me, two bodyguards in back of me, to feel safe, I will leave Holland."
In the latest case to affect Mr de Mol, a 70-year-old named in Dutch media as Dirk Klaas M is due in court next month accused of threatening to harm the media mogul, his television presenter sister Linda and her manager and friends unless he was paid €5m (£3.5m).
Mr de Mol, who developed Big Brother with his first company, Endemol, allegedly began receiving threats in June 2013, from someone who wanted to "play a game".
Letters were sent to the homes of Mr de Mol and his family, and others were reported to have been left in parks and graveyards, each one under a red brick.
In September a letter arrived at Mr de Mol's house in a cake box. After getting a description of a possible suspect from staff at the bakery, police released a sketch of a man they thought was involved on a Dutch real-crime show called Opsporing Verzocht.
Big Brother lineup 2015
Show all 15
The lawyer for Dirk Klaas M, who was arrested in December 2014, has said his client was suffering from a complex disorder involving compulsive behaviour, and wanted to give money to charities.
The case comes 10 years after a 36-year-old going by the name of Rocky T was jailed for 22 months for threatening to inflict violence on Mr de Mol and his staff unless he was paid millions of euros.
And in 2003 it was reported that police had foiled a kidnapping of Johnny de Mol, the TV mogul's actor son.
A spokesman for Talpa Media confirmed last night that Mr de Mol's personal life and the impact of the extortion attempts had contributed to the decision to sell the company, but added: "If you said it was entirely due to the extortion that would be absolutely wrong.
"By far the most important part of the decision was that it helps the company grow and ITV is a fantastic partner."
Join our commenting forum
Join thought-provoking conversations, follow other Independent readers and see their replies