Car-crash TV: Laurence Ferrari quits news after gaffes, rows and poor ratings
Weeks after the demise of Sarkozy, the TF1 star he's said to have dated finds herself out of office too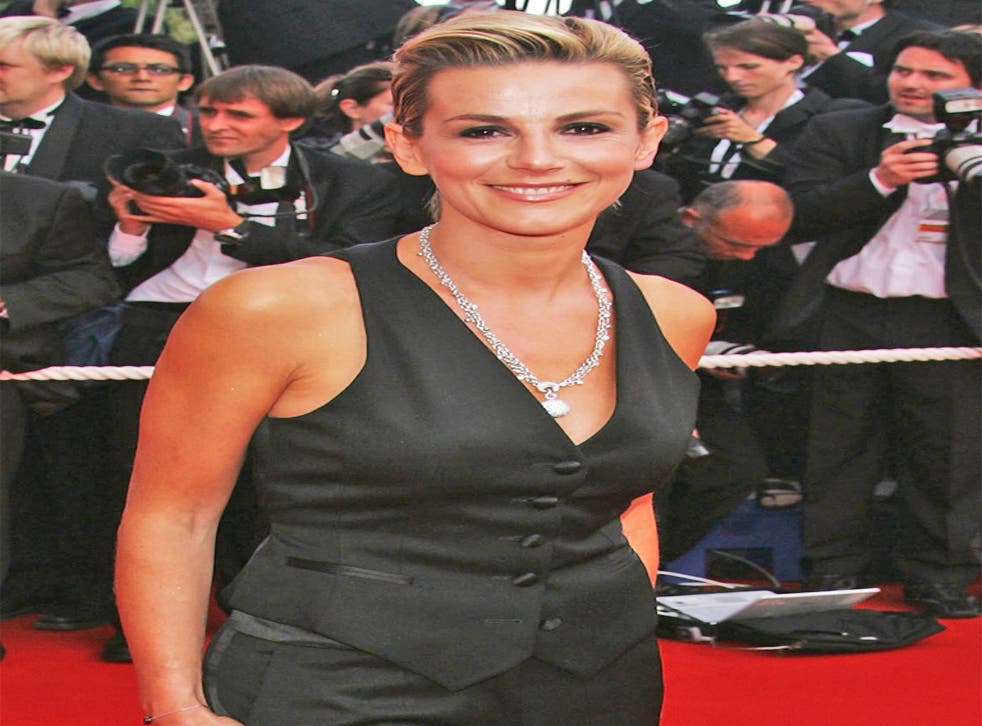 Not since Marie-Antoinette has a French queen been beheaded so publicly. Laurence Ferrari, the presenter of the prime-time news on the most watched French TV channel, will leave her job in July after four years of off-screen disputes and falling ratings.
Ferrari, 45, and her employers, TF1, insist that no one reached for the zapper, but her days, or evenings, in the most prestigious job in French television news have long been under threat. A poor ratings performance and a series of stumbles during the presidential election campaign sealed the fate of a woman who was hailed, by some, as the exciting, new face of mainstream television four years ago.
Her demise, moreover, will be linked symbolically with that of President Nicolas Sarkozy. In 2008, Mr Sarkozy intervened to persuade the bosses of TF1 to end the 20-year career of the veteran presenter of the 8pm news, Patrick Poivre d'Arvor. President Sarkozy was convinced that he had been slighted by "PPDA" during one of his first interviews in office.
The choice of Ferrari as successor caused some astonishment at the time. She had little track record as a front-line news anchor and had been rumoured in the foreign press to have had a brief flirtation with President Sarkozy between his divorce in October 2007 and his marriage to Carla Bruni in February 2008. Ferrari denied having had any such relationship.
From the beginning of her reign, the ratings for the TF1 evening news slumped. She exasperated many viewers by a tendency to smile sweetly after announcing grim or calamitous news. During this year's presidential campaign, the ratings for the rival 8pm news on the state-owned channel France 2 rose to almost match those of the privately-owned TF1 for the first time. Ms Ferrari was reported to have been criticised by senior news executives within TF1 for her soft performances as a political interviewer.
There is no suggestion that President Hollande intervened to have Ferrari fired, though he may have, inadvertently, accelerated her demise. He chose to give his first TV interview as president on Tuesday to rivalFrance 2.
In an interview yesterday with the newspaper Le Parisien, Ferrari said that she had chosen to leave to present a political talk show on TNT Direct 8, a little-watched cable channel. "It's the end of a natural cycle. I have a deep desire to do something new," she said. "I wanted a freer, less formatted kind of broadcast."
Meanwhile, President Hollande had no qualms about his part in chopping some other high-profile players in French life. Three of the most senior police officers – including the head of the internal security service – were removed from their jobs because of their close links with President Sarkozy.
Frédéric Pechénard, head of the national police force, Michel Gaudin, the Paris police chief, and Bernard Squarcini, director of internal security, had been accused, to varying degrees, of personal allegiance to the former president. Mr Squarcini is under formal investigation for allegedly misusing the security services to trace press leaks damaging to Mr Sarkozy. He will be replaced as the head of the "French FBI" by Patrick Calvar, 56, who was until recently attached to Scotland Yard as lead French liaison officer.
Register for free to continue reading
Registration is a free and easy way to support our truly independent journalism
By registering, you will also enjoy limited access to Premium articles, exclusive newsletters, commenting, and virtual events with our leading journalists
Already have an account? sign in
Register for free to continue reading
Registration is a free and easy way to support our truly independent journalism
By registering, you will also enjoy limited access to Premium articles, exclusive newsletters, commenting, and virtual events with our leading journalists
Already have an account? sign in
Join our new commenting forum
Join thought-provoking conversations, follow other Independent readers and see their replies