Channel 4 issues strict diversity guidelines - and executives will lose bonuses if programmes miss them
Targets require more women, black, Asian or minority ethnic (BAME) people and the disabled to be given leading roles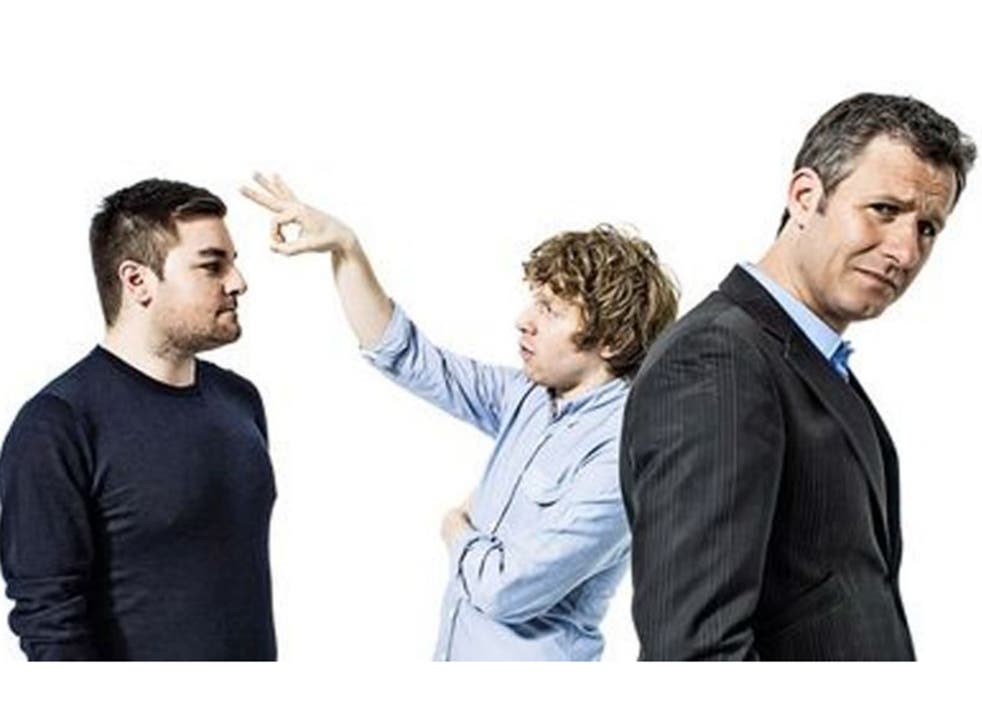 Channel 4 executives will find their bonus payments cut if they fail to meet radical new diversity targets which require women, black, Asian or minority ethnic (BAME) people and the disabled to be given leading roles across all of its programmes.
A new Diversity Charter launched by the broadcaster includes a pledge that 20 per cent of all staff will be BAME by 2020, up from a current level of 15 per cent. In addition, 6 per cent of the workforce will be lesbian, gay, bisexual, and transgender (LGBT), up from 2.4 per cent.
New commissioning diversity guidelines require Channel 4's drama and comedies to include at least one lead character from an ethnic minority, LGBT or disabled background.
Programme makers must ensure 50 per cent of the lead roles are female, if no other minority groups feature.
Drama and comedies must "reflect the experiences of under-represented groups" in modern Britain in order to qualify for a YES which will be ticked in a YES/NO diversity box when programmes are being commissioned.
Entertainment shows - such as panel shows – must demonstrate, across a series, 25 per cent female on-screen representation as well as a minimum of 15 per cent guests or presenters who are LGBT, ethnic minority, disabled or "another underrepresented group."
The statistical on-screen diversity targets become decisive if a commission has failed to satisfy another set of requirements such as giving airtime to underrepresented groups.
Executives who fail to demonstrate that they have actively worked to hit the ambitious diversity targets which Channel 4 has set itself will find the "variable pay" - or bonus – element of their salaries cut.
"It will be a black mark against that person," said David Abraham, the Channel 4 chief executive, at a Parliamentary launch of the charter, which was endorsed by Ed Vaizey, the Communications Minister.
Senior executives, including Jay Hunt, Channel 4's chief creative officer, can add 20 per cent to their salaries through bonus pay, while general staff are entitled to an extra 10 per cent depending on performance.
Mr Abraham could lose up to an additional 30 per cent of his salary if he failed to meet his own targets.
Channel 4 programmes which meet the diversity requirements include Cucumber, Russell T Davies's new drama about contemporary gay life (LGBT characters and reflects "communities in modern Britain") and comedy series The Last Leg (featuring disabled comedy performers).
Whilst Channel 4 might have difficulties launching a predominantly white period drama like Downton Abbey, its new epic saga, Indian Summers, set in the Himalayan foothills in 1932 will qualify. The colonial tale features roles for actors including Nikesh Patel, Roshan Seth and Lillete Dubey alongside lead Julie Walters.
The commitments extend to factual programmes, such as Educating Yorkshire, which must feature ethnic minority or LGBT contributors as well as off-screen roles – 15 per cent of the production team in scripted shows should be from an ethnic minority or have a disability.
Mr Abraham said the targets, backed by a new £5m investment, had legal backing – "It is positive action, not positive discrimination".
Lenny Henry, who last year attacked an industry-wide failure to improve BAME representation on and off screen, had "turbo-charged" the debate, Mr Abraham said.
Oona King, the former Labour MP who is now Channel 4's diversity executive, drew up the Diversity Charter after discovering that there were fewer BAME people working in television now than 5 years ago. Previous diversity initiatives had failed because they were not backed up incentives, like hitting executives in the pocket, she admitted.
Baroness King of Bow said: "It's better to set out what has to be done rather than tinker around the edges. Diversity has to be a consideration right at the start where programmes are commissioned."
The new targets would not prevent some good programmes from being commissioned. "We just have to look harder to find talented people from these groups."
Channel 4 said that "young white people from low income families outside London" should also be considered "underrepresented" groups, so that award-winning actors don't routinely emerge from a "golden circle." Young screenwriters from the north of England will be mentored through a new scheme.
Stereotypes must also be challenged, added Baroness King. "Gay men are allowed on TV as long as they're funny – 'Graham Norton and Alan Carr, you can come in.'"
An industry-wide monitoring scheme called Diamond (Diversity analysis monitoring data) will be used to collate figures, such as the number of women over 50 employed on screen by each broadcaster, a move towards transparency welcomed by Harriet Harman, shadow Culture Secretary.
Recent figures quoted by Lenny Henry found that only 5 per cent of those working in the UK creative industries came from BAME backgrounds, against 12.5 per cent of the total population.
The BBC has announced a new executive development scheme, more traineeships and a £2.1m diversity creative talent fund for the development of ideas from BAME individuals across all genres.
Sky pledged that by the end of 2015 20 per cent of the stars and writers of its UK-originated TV shows would come from a BAME background.
Shows and the Diversity box
Yes – Cucumber
16 years after ground-breaking Queer As Folk, Russell T Davies returns with new ensemble drama exploring heartbreak and joy of modern gay life. Lead actor Vincent Franklin is not gay but his character ticks the YES box.
Yes – The Last Leg
Building on Channel 4's award-winning 2012 Paralympics coverage, irreverent comedy series is fronted by stand-up Adam Hills with Alex Brooker, both of whom have one leg, and Josh Widdicombe. "Celebrates inclusivity, equality and diversity" delivering a big YES.
Yes - The Undateables
Dating series following a variety of people who felt that their ability to form relationships was affected by a disability or challenging condition, such as Tourette's or Down Syndrome. A YES for engaging a mass audience with disability.
Other Channel 4 YESes
I'm Spazticus, Run, My Mad Fat Diary, Indian Summers, Make Leicester British
No – The Mill
Powerful drama series telling the story of young 19th-century apprentices at the Quarry Bank mill during a time of industrial upheaval. Characters included a freed slave but historical story inevitably lacked diversity.
Join our new commenting forum
Join thought-provoking conversations, follow other Independent readers and see their replies