CSI: Forensic cyberpsychologist inspires new series focusing on cyber crime
The work of Professor Aiken – who advises law enforcement bodies and governments –  has inspired a new series of the US television crime franchise
Paul Peachey
Crime Correspondent
Saturday 26 September 2015 22:09 Comments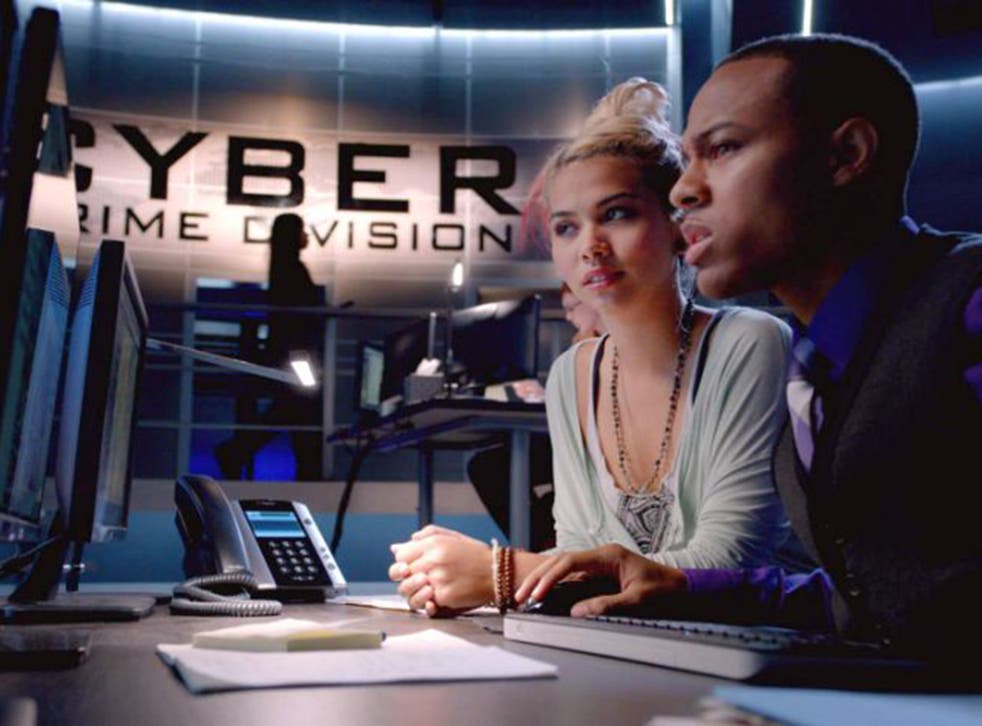 Marc Gilbert was washing dishes when he heard strange noises coming from his young daughter's bedroom. When he investigated, he heard a man urging his two-year-old to "wake up you little slut". The voice was coming out of the baby monitor in the room. "It felt like somebody broke into our house," he said.
The hack of the monitoring system at the house in Houston, Texas, in 2013, highlighted a growing trend of attacks on web-enabled devices – the so-called Internet of Everything (IoE) – that controls systems from garage doors to burglar alarms.
The hack also represents a shift to a new world order where privacy, national security and individual rights are being rewritten because traditional checks on anti-social behaviour are absent online, says Professor Mary Aiken, a leading cyber psychologist who examines the effect of the internet on crime. "There's a perception that nobody is in charge and that's because nobody is in charge," she says.
The work of Professor Aiken – who advises law enforcement bodies and governments – has inspired a new series of CSI, the US television crime franchise. It will focus on cyber crime and baby-monitor hacking, and kidnapping is at the heart of the plot in the first episode.
The show's lead FBI agent is a former behavioural psychologist played by Patricia Arquette, and is loosely based on Professor Aiken, the director of the Dublin-based RCSI CyberPsychology Research Centre. Her work is an online extension of forensic psychology – the study of what makes people commit crime, memorably dubbed the "blood spatter of the mind".
The show's producers picked up on her previous work in which she briefed the White House on ways to spot online human trafficking. She has also advised Europol and does research for national police forces, including Scotland Yard, as they grapple with the enormity of cybercrime and its estimated global cost of £200bn.
That is just the start, says Professor Aiken, who can see the emergence of sophisticated cyber crime gangs with increased "size, complexity, reach and confidence". She asks, in a written Europol threat assessment: "What is the prognosis for a generation inured by the consumption of illegally downloadable music, videos, software and games? What sort of criminal activities may this generation of 'virtual shoplifters' progress to?"
She sees a cultural shift "which may leave present psychological, social and cultural norms behind, including respect for property rights, privacy, national security and the authority of law enforcement".
The potential threat from hackers to home security, life support machines, aircraft systems and critical infrastructure is chilling. Former US Vice President Dick Cheney revealed in 2013 that the wireless function was disabled on his implanted defibrillator due to concerns that outsiders could hack the network and provoke a heart attack.
Despite the threat, little is known about those who are driving the rise in crime. Too often, Professor Aiken says, research focuses on the weaknesses of computer networks rather than the motives of those who would seek to exploit them for reasons of crime or espionage.
Researchers suggest that motives for hacking range from the search for profit to a Freudian reading of the "desire to penetrate".
The CSI death dogs: Sniffing out the truth behind the crime-scene canines

Show all 2
Within a few decades cyber crime has developed from a few small groups hacking for fun or prestige into a global criminal industry, according to Europol. It incorporates traditional criminals who have spotted the opportunities from emerging technology, and new entrants.
Professor Aiken's current research is directed at these new entrants, often young, technically savvy men, who fuel the service industry, to organised criminal groups. A crude search on Google for "hacking tools", for example, reveals 7.4 million matches in less than half a second. She suggests this new wave includes those whose childhoods have been shaped by such factors as exposure to extreme sexual content online and a vulnerability to radicalisation.
"You have a 14-year-old boy sitting in his mother's bedroom who has incredible tech skills but may lie on the autism scale. [At] that point when that child engages with organised crime gangs and becomes involved, is that child a victim or a criminal or a mixture of both?"
People do things online, under assumed anonymity, that they would not do normally, she says, pointing to how bullying became a bigger problem online than in real life.
She wants social media sites to embed a "digital deterrent" to flag up wrongdoing.
But this is a world where everyone is a potential victim: where your entire financial, social and private information is held on a phone that can be left on a bus, and where a child's "selfie" can provide data to a potential sexual predator detailing age and location to within a few hundred feet. Marc Gilbert responded to the threat to his child by switching off the monitor. "I don't think it ever will be connected again," he said.
'CSI: Cyber' premieres on Channel 5 on 6 Oct with a double bill at 10pm
UPDATE: This article has been amended to clarify that Professor Aiken is a Cyperpsychologist, rather than a Forensic Psychologist, as originally reported .
Register for free to continue reading
Registration is a free and easy way to support our truly independent journalism
By registering, you will also enjoy limited access to Premium articles, exclusive newsletters, commenting, and virtual events with our leading journalists
Already have an account? sign in
Join our new commenting forum
Join thought-provoking conversations, follow other Independent readers and see their replies