Documentary evidence of discrimination? Clare Balding and Davina McCall among those overlooked for Grierson awards
'Bizarre' situation sees only one female presenter nominated
Ian Johnston
Sunday 21 December 2014 01:00 Comments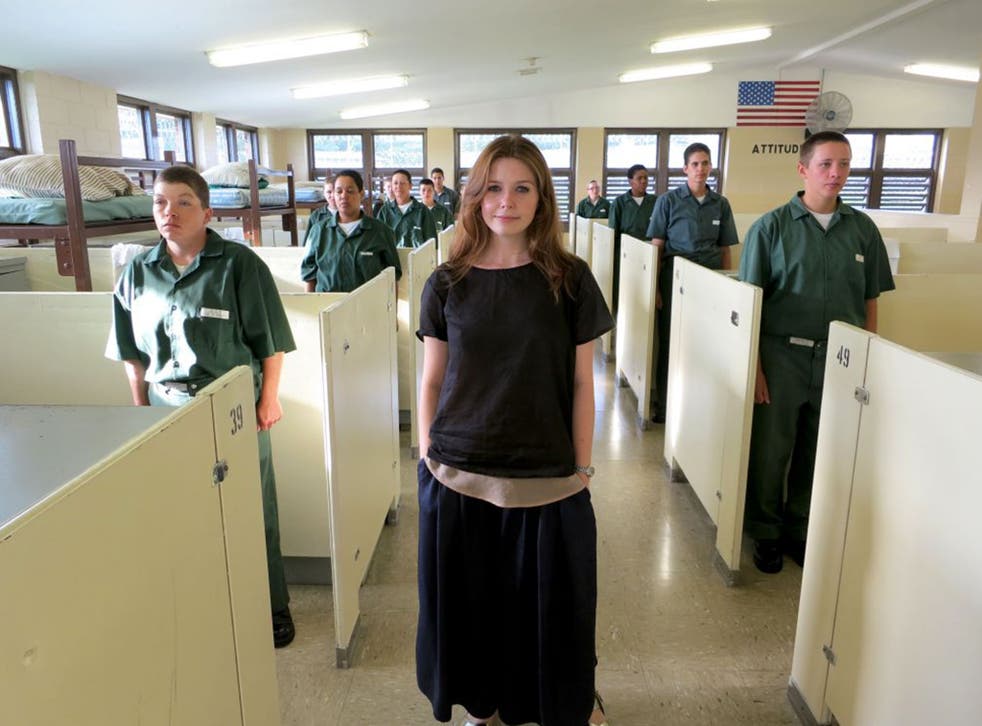 The head of Britain's most prestigious documentary film awards has criticised broadcasters for failing to recognise the talent of female presenters.
Lorraine Heggessey, chair of the Grierson Trust, said that leading lights such as Clare Balding, Davina McCall, Mishal Husain and Kate Humble had been overlooked.
She spoke out after last month's Grierson awards, where 95 per cent of those nominated for the presenter of the year title were men, a "bizarre" situation that Ms Heggessey said should not happen again next year.
The Grierson Trust was so concerned that it held a special debate about the underlying reasons. Ms Heggessey, who was the first female controller of BBC1, said there appeared to be an idea within the industry that women's voices were not regarded as authoritative enough to impart knowledge.
"If there was equality between men and women, I think everybody would accept [female presenters] as a given," she said. "Women have different voices from men, but it doesn't mean what we say is any less valid." She added women should not try to make their voices sound deeper or more like men's. "Women need to be accepted for what they are. We're not men; we've still got good brains."
The longlist for the presenter award is usually made up of people suggested by broadcasters and TV companies. This year Stacey Dooley, the only woman put forward for the award, made it on to the shortlist for Stacey Dooley Investigates – a BBC3 series about issues affecting young people around the world – but the award went to Rupert Everett for Channel 4's Love for Sale series about prostitution.
"We haven't got to the bottom of why it happened. Whether men make more fuss about getting entered for awards, or women are somehow overlooked, are not as visible, I don't know," Ms Heggessey said. "There were lots of women who should have been entered. There are lots of women in senior positions now, but somehow not much has changed. Maybe it's underlying attitudes and historical patterns of behaviour that don't change."
She said that McCall, for Long Lost Family, Balding for Operation Wild, Humble for Wild Shepherdess, and Husain for the Panorama special about Malala Yousafzai could all have been nominated. "I'm not saying they would have won. Those are just examples of people who could have been entered," she said.
Historian and TV presenter Bettany Hughes, who took part in the Grierson debate, said the idea that women's voices lack gravitas was an age-old prejudice dating back to the ancient Greeks. "There was this notion women were hysterical because their womb kind of migrated around their body every month," she said. "One of the reasons their voice was so shrill was it [their vocal cords] was being bumped around by the womb. It was the opposite for men. Their vocal cords were lassoed to their testicles. This was accepted right through to the medieval period.
"There are still executives – male and female – in the broadcasting industry who say women cannot do commentary because they don't believe their voices have credibility."
However, she added that in about 1500BC the gods of wisdom were almost all women. "It really is the last time I see a kind of systematic equality between men and women," the historian said.
Register for free to continue reading
Registration is a free and easy way to support our truly independent journalism
By registering, you will also enjoy limited access to Premium articles, exclusive newsletters, commenting, and virtual events with our leading journalists
Already have an account? sign in
Register for free to continue reading
Registration is a free and easy way to support our truly independent journalism
By registering, you will also enjoy limited access to Premium articles, exclusive newsletters, commenting, and virtual events with our leading journalists
Already have an account? sign in
Join our new commenting forum
Join thought-provoking conversations, follow other Independent readers and see their replies