From BBC to ITV: The shows and stars who fared poorly after crossing over
As 'The Voice' moves from BBC to ITV, Ian Burrell considers the path taken by Morecambe & Wise, Adrian Chiles, and Robert Peston
Ian Burrell
Monday 09 November 2015 21:02 Comments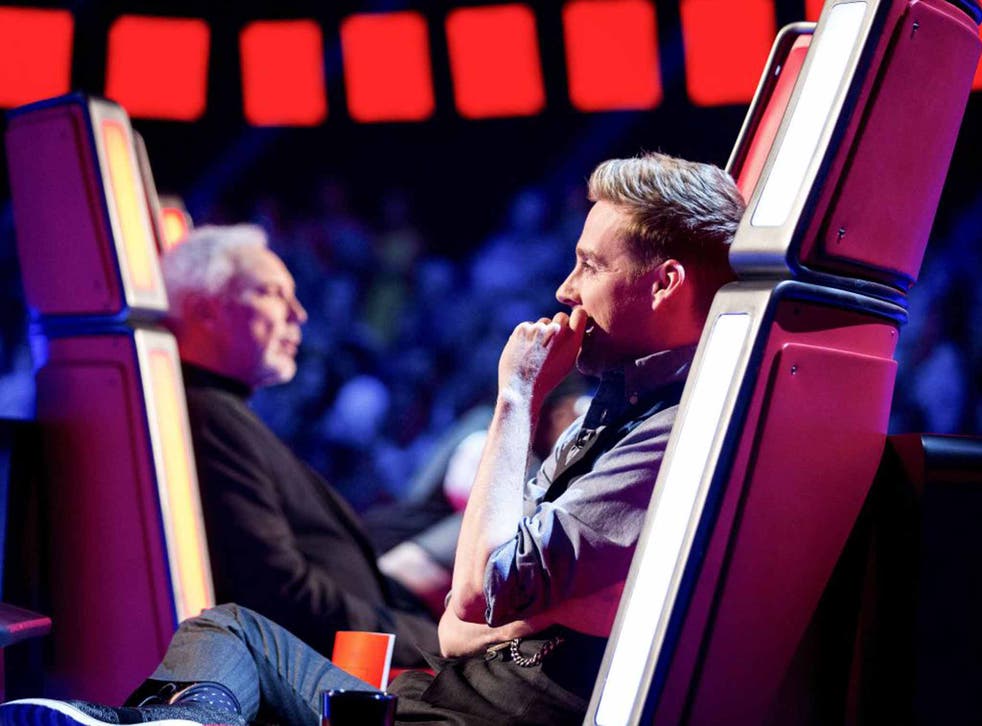 The journey from the BBC's Broadcasting House to ITV's headquarters at the London Television Centre is just a jaunt through Covent Garden and over Waterloo Bridge. It's a path that twinkles with promise that is rarely fulfilled.
The UK version of The Voice must avoid pitfalls that have beset previous travellers if the talent show is to leave the ad-free comforts of BBC1 and successfully transition to the commercial sector next year without losing ratings. The former BBC economics editor Robert Peston has packed his bags for a similar expedition. His new Peston on Sunday show starts on ITV next year.
I recall interviewing then star BBC presenter Adrian Chiles when he was mulling a transfer to ITV and leaving The One Show, with which he was synonymous. At the time, Adrian – who also had BBC gigs on Match of the Day 2 and The Apprentice: You're Fired – was so busy he was navigating London by motorcycle taxi.
Some would say he should have hired something similar to escape ITV much earlier than last January when he was abruptly replaced as the network's main football presenter. No doubt he has some fond memories of his four years at ITV, presenting the ill-fated breakfast re-launch Daybreak with Christine Bleakley (his former co-host on The One Show) and travelling the world covering football.
But ITV executives can hardly justify their outlay (Chiles earned more than £4.5m a year) and the presenter is now back at the Beeb, working on Radio 5 Live and making a documentary on Mediterranean religions for BBC2. The BBC, it appears, is his natural home.
The same might be said for political journalist Nick Robinson. A BBC trainee, he left for a spell as political editor at ITN, before coming back to the BBC three years later. He is about to join Radio 4's Today, which has felt like his destiny since his school days when the late host of that programme, Brian Redhead, was a family friend and mentor.
Susanna Reid was another high-profile BBC presenter poached in March 2014 from BBC Breakfast to front Good Morning Britain – ITV's replacement for Daybreak. Her salary was reported to be £1m but viewing figures, though improving, are lower than those achieved by Chiles and Bleakley.
A lesson might have been learned as long ago as 1978 when The Morecambe & Wise Show moved from the BBC to Thames Television. The show kept its name and remained successful but most critics think Eric and Ernie did their best work at the BBC. Similarly, Michael Parkinson only quit for a new payday at ITV in 2007 when he was 72 and had enjoyed 25 years as a BBC figurehead.
That old smoothie Desmond Lynam was a warning signal to Chiles, having left Match of the Day to present The Premiership on ITV in 2001, when the commercial network briefly held the rights. Even Des admitted it was "not an overwhelming success".
The exceptions to the rule are Ant & Dec, those pillars of the ITV prime time schedule since 2002. They had early opportunities at the BBC, although they were never among its stars. Chat show host Jonathan Ross has a lower profile on ITV, and is probably glad of that.
It would be politically unacceptable for the publicly funded BBC to wave cash at ITV's stars. The corporation is uncertain of its future and watching every penny.
ITV is currently confident, well-run, increasingly profitable and expanding its production base. No one can blame it for targeting BBC talent. But whether it's offering a good career move is very debatable.
Register for free to continue reading
Registration is a free and easy way to support our truly independent journalism
By registering, you will also enjoy limited access to Premium articles, exclusive newsletters, commenting, and virtual events with our leading journalists
Already have an account? sign in
Join our new commenting forum
Join thought-provoking conversations, follow other Independent readers and see their replies