It's no laughing matter: Britain has become a nation of religious illiterates 'who are baffled by Biblical references in Monty Python film The Life of Brian'
BBC figure in warns that shared understanding of different faiths is now so low the even jokes are losing their meaning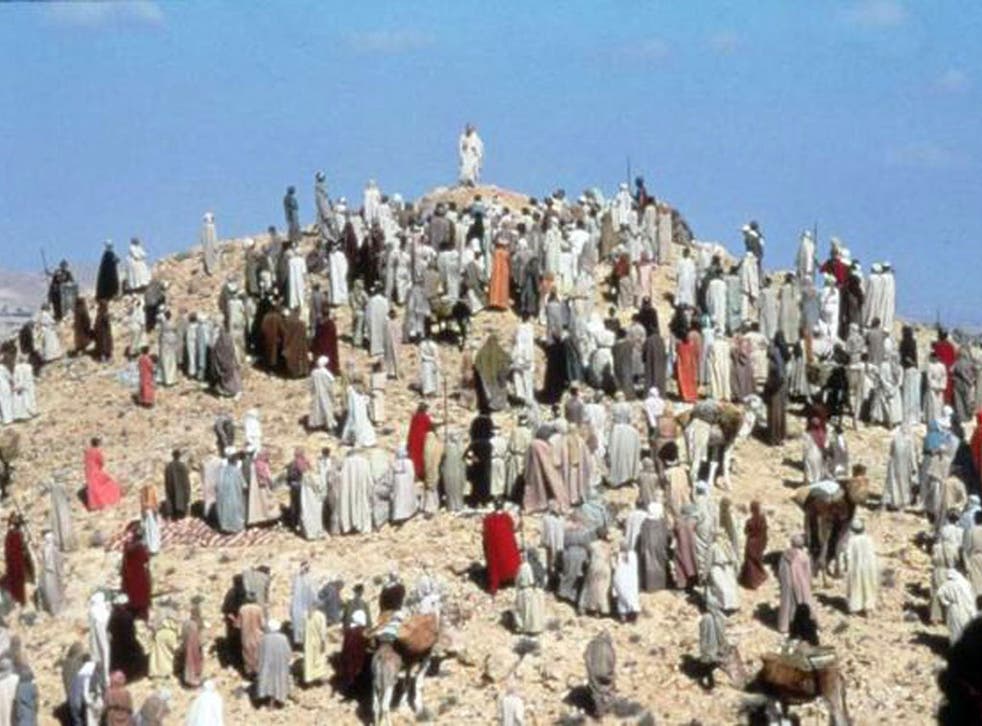 The British public has such "poor religious literacy" that a modern audience would be baffled by the Monty Python film The Life of Brian – because it would not understand the Biblical references, a senior BBC figure has claimed.
Aaqil Ahmed, the BBC's head of religion and ethics, told The Independent that failings in religious education over two generations were undermining public understanding of contemporary national and international issues. "You had generations that missed out. We have poor religious literacy in this country and we have to do something about it," he said.
He was speaking at the launch of an ambitious three-part BBC2 series which will address the subject of pilgrimage from a broad perspective and is intended to attract the interest of Atheists as much as religious believers.
"If you tried to make The Life of Brian today it would fall flat on its face because the vast majority of the audience would not get most of the jokes. They don't have the knowledge," Ahmed said. He questioned whether modern audiences would appreciate that the "great joke about the Sermon on the Mount" in the 1979 Python film, where a woman asks "What's so special about the cheesemakers?", was a reference to Jesus's words "Blessed are the peacemakers" from the Bible.
He also claimed that comedians such as Eddie Izzard, Tim Minchin and Ricky Gervais – who he said he found "really funny" – tended to tackle religion in very general terms. "They don't take on specific aspects of religion they take on bigger things – such as the Bible. They can't go into specific stories anymore because no one knows what the stories are."
Ahmed also claimed that a key reason that Islam is not the subject of more humorous discussion is that the life of the Prophet Muhammad is poorly understood by large sections of the British public. "How can anybody tell a joke about Muhammad when they don't even know how to spell his name, let alone anything about his life? The day we have people standing up and telling detailed jokes about Muhammad and have the audience understanding that humour, then we will have come a long way in society and we will have a lot more religious literacy about a major world figure."
Ahmed claimed that a basic understanding of the major faiths was important so the public have a grasp of contemporary issues. He noted that Christianity in Britain had been transformed by recent immigration from countries including Poland, Portugal and Brazil. "One of the things we have had to learn over the last ten or 15 years is that religion is back in the public sphere. To understand a lot of what is happening around us, whether you are looking at what is happening in Syria or women wanting to cover their face in Bradford or Birmingham, or the demographic shifts in London with regard to party politics, you have got to have a conversation that looks at this through the prism of religion," he said. "I think that anybody who thinks that religion is no longer an important thing has to ask themselves [why] it is all around us. We have such a lack of religious literacy in this country."
Ahmed stressed that he was not trying to force religious faith on audiences. "I'm not saying for one second that everybody has to understand religion and therefore become religious," he said.
Pilgrimage with Simon Reeve, which will be screened in December, will examine the history and challenges of spiritually-inspired journeys to shrines from Canterbury and Santiago de Compostela to Jerusalem, meeting modern pilgrims as well as exploring the experience of medieval British travellers. Reeve traces the paths of pilgrims down London's Old Kent Road and onwards across the Alps and desert regions to the Holy Land. "I'm not a religious person," said the presenter, "but I finished filming the series with a new respect for people who made and make these epic trips. I learnt that pilgrimage isn't always a painful and onerous task. It's often a journey of celebration, of adventure, of wonder."
Register for free to continue reading
Registration is a free and easy way to support our truly independent journalism
By registering, you will also enjoy limited access to Premium articles, exclusive newsletters, commenting, and virtual events with our leading journalists
Already have an account? sign in
Register for free to continue reading
Registration is a free and easy way to support our truly independent journalism
By registering, you will also enjoy limited access to Premium articles, exclusive newsletters, commenting, and virtual events with our leading journalists
Already have an account? sign in
Join our new commenting forum
Join thought-provoking conversations, follow other Independent readers and see their replies