MacTaggart Lecture: Channel 4 boss warns of American media moguls muscling in on UK TV
US media corporations could threaten Britain's unique blend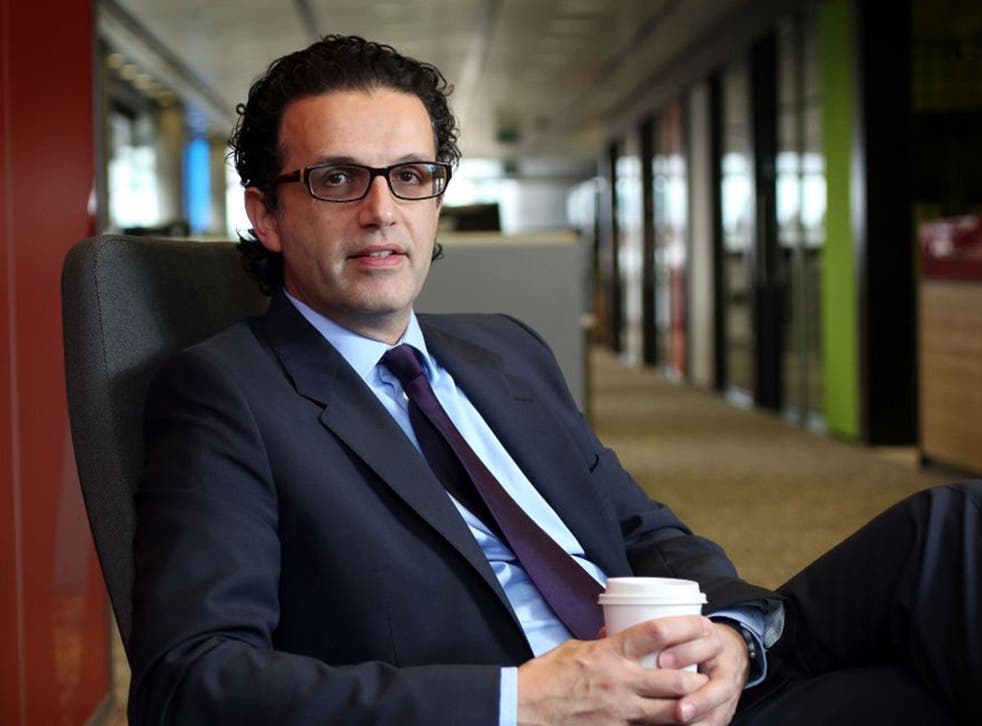 The chief executive of Channel 4 has warned of the risk that British television could "wither" under the dominant influence of American media moguls including Rupert Murdoch and Virgin media owner John Malone.
David Abraham told an audience of Britain's leading television executives that Malone was nicknamed "Darth Vader" and could end up in control of ITV. And he suggested that the Murdoch family was planning to group its operations into a single entity that "would have combined revenues three and a half times the size of the entire UK television industry".
Mr Abraham was speaking after the recent purchase by Mr Malone's Liberty Global and the American media giant Discovery Communications of the major British TV company All3Media. Viacom, another US-based media corporation, recently bought Channel 5.
Calling on politicians and media regulators to "act and act decisively" to preserve Britain's unique blend of public and private broadcasters, the Channel 4 head said: "Stay silent and our special system may wither. Once gone, it will never come back."
Delivering the prestigious MacTaggart Lecture at the Edinburgh International Television Festival, Mr Abraham said the "brilliance" of British television had led to "US entities queuing up to buy our producers and now our broadcasters". But he said 2014's "gold rush of British television" could ultimately have a negative impact on programme-making in the UK.
Speaking disparagingly of the large American investments in the UK TV sector, he said "Liberty and other US shareholders are trying to play footsie with ITV; which could eventually put Britain's largest commercial channel in the hands of Dr John Malone, resident of Colorado." He noted that Mr Malone was "understood to be the largest landowner in America, was nicknamed 'Darth Vader' by Al Gore, currently holds a net debt of $41bn and famously hates to pay tax".
Turning to the Murdoch family and the potential for expanding its empire, he said: "If Fox, Time Warner and Shine/Endemol all merge, how long before that would subsume Sky Europe - presumably all taking sensitive nuanced direction from a Murdoch in New York? By the way, such an entity would have combined revenues three and a half times the size of the entire UK television industry. Just think about that for a moment."
Mr Abraham said the British television sector had been built up over decades but "now risks becoming a victim of its own success" if new owners avoid taking creative risks in programme-making in favour of maximising profits. He called on politicians and regulators to introduce a "fair deal" so that pay TV platforms such as Sky paid public broadcasters for showing their content.
Mr Abraham's comments in support of public service broadcasting will also be seen as a defence of the BBC, which faces an uncertain future amid political pressure for it to be slimmed down.
Register for free to continue reading
Registration is a free and easy way to support our truly independent journalism
By registering, you will also enjoy limited access to Premium articles, exclusive newsletters, commenting, and virtual events with our leading journalists
Already have an account? sign in
Register for free to continue reading
Registration is a free and easy way to support our truly independent journalism
By registering, you will also enjoy limited access to Premium articles, exclusive newsletters, commenting, and virtual events with our leading journalists
Already have an account? sign in
Join our new commenting forum
Join thought-provoking conversations, follow other Independent readers and see their replies