Media coverage of ethnic minority Britons 'promotes racism'
Poll finds 78 per cent of respondents shared deep concerns about the impact of the media's portrayal of minorities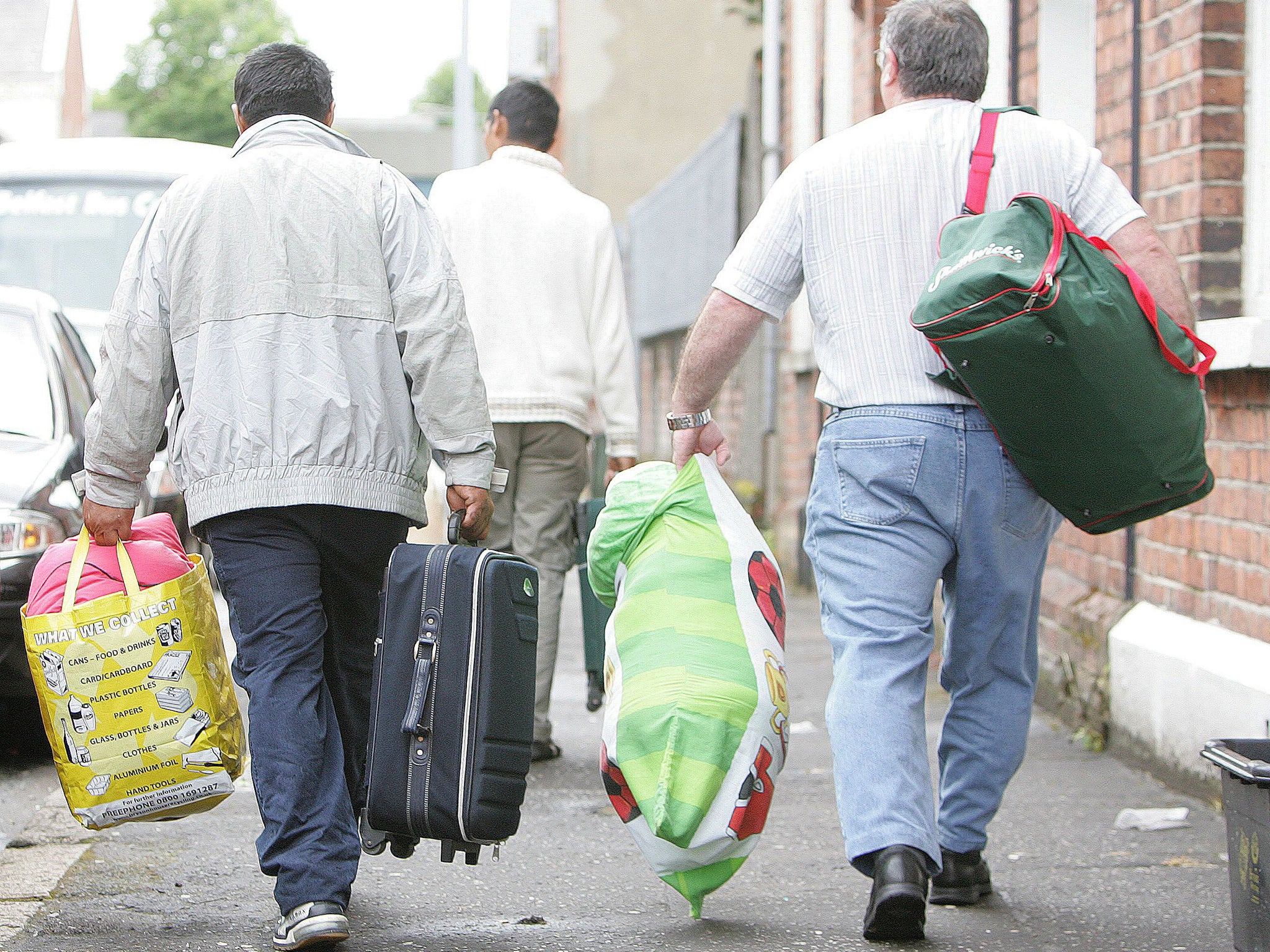 Four out of five people believe that media coverage of ethnic minority Britons promotes racism.
A poll found that 78 per cent of respondents of all ethnic backgrounds believe that media portrayal of minorities encourages discrimination. Among people of Pakistani descent the figure rises to 94 per cent.
Even among white respondents there was deep concern about the impact of media coverage of ethnic minorities, with 76 per cent saying it was fuelling racism. White people had the same level of concern as Black Caribbeans and more than Indians (68 per cent) and Black Africans (67 per cent).
The findings coincide with intense media coverage of the arrival in Britain of new immigrants from Romania and Bulgaria following the lifting of working restrictions on 1 January. Among Eastern Europeans responding to the poll, 89 per cent thought media reporting was contributing to racism, the highest number after Pakistanis.
The findings, in a poll for the Runnymede Trust given to The Independent, prompted calls for media regulators to be more vigilant in addressing coverage of combustible subjects such as immigration and race.
On Monday night the controversial Channel 4 series Benefits Street, which has led to hundreds of complaints to the broadcaster and the media watchdog Ofcom, will switch its focus to the presence of Eastern European immigrants on James Turner Street in Birmingham, where 90 per cent of residents are said to be claiming social subsidies.
Helen Goodman, the shadow culture minister, said: "The responsibility of Ofcom is to ensure that broadcasters present news and information in a balanced way and clearly where racism intrudes this isn't happening. I'm concerned by what I've heard of the Channel 4 programme Benefits Street, which follows on from their controversial coverage of the gypsy and traveller community."
Rob Berkeley, director of the Runnymede Trust, a race equality think tank, said the media should consider the potential consequences of its reporting.
"Four out of five British people believe that the media's portrayal of ethnic minorities promotes racism. This is true whether you're Black, Asian or White. The vast majority of the British public questions the ability of the media to portray ethnic minorities in a fair and reasonable light," he said.
"Nearly all of the British Pakistanis surveyed believed media portrayals of ethnic minorities promote racism. Runnymede is particularly concerned about the challenge this poses for improving relations between people of different ethnic groups. Our media must do more to respond to the real views and concerns of readers rather than promote stereotypes about Black and Asian people or immigrants."
The Runnymede Trust poll was carried out by independent research organisation Ethnic Focus and based on responses from 750 adults.
The next episode of Benefits Street shows racial tensions running high on James Turner Street as Romanian immigrants move in, followed by a group of travellers in caravans.
One of the show's characters, Fungi, is seen shouting "You can't even speak English!" at the Romanians. Later he is filmed walking past the caravans muttering: "I'm going to petrol bomb the lot of you, you fucking idiots."
The Romanians, who attempt to build a scrap metal business, are presented as being harder working than many of the established residents. They are accused by another main character in the series, Black Dee, of stealing children's bicycles and scooters. Another character, Becky, says: "The Romanians think they own our street these days."
Others accuse the immigrants of creating rubbish problems. "Fucking tramps! Fuck off!" says one.
A Polish woman gets married to an Algerian man. But neighbours are filmed expressing the view that the arrangement is a sham.
The Romanians find life in Britain harder than they expected. "In Romania life was better. We had water, gas and electricity," complains one.
A large Romanian family of 12, in which a 12 year-old boy is the only one able to speak English, leaves the street after landlord problems. A group of 14 Romanian field workers move in. They too become disillusioned and one complains of his boss: "He's keeping me in a field for 16 hours, am I a slave?"
Unable to survive on £10 a day, some leave to live in a park in central London. "It's better here than in Birmingham," says one.