NBC rejects calls to cancel show that 'glorifies war'
Nobel peace laureates led by Desmond Tutu condemn controversial reality show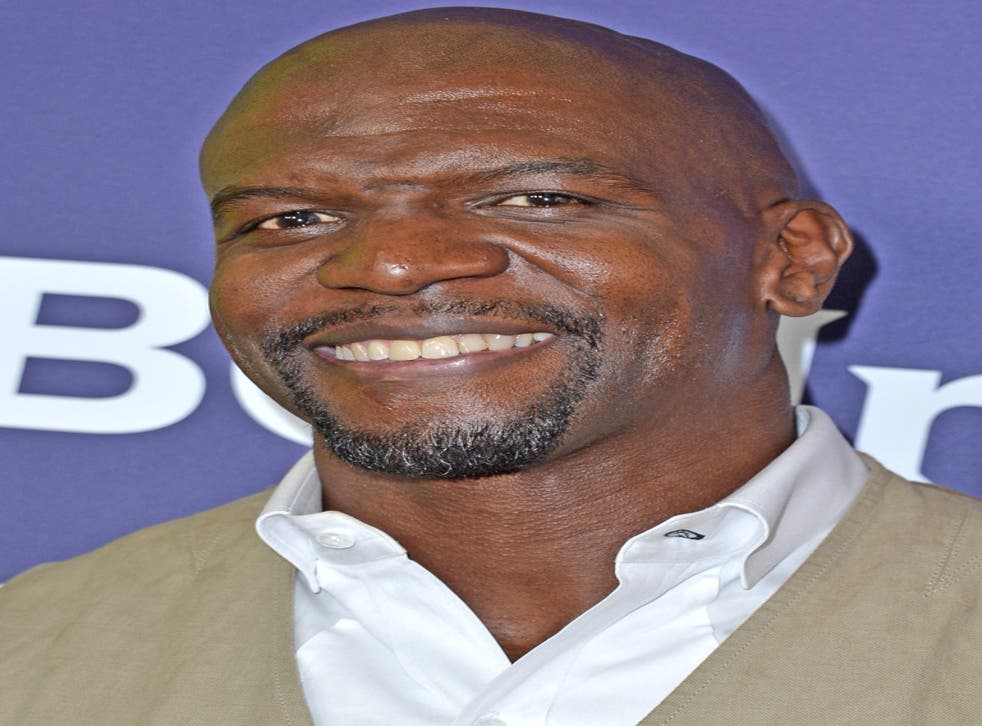 The moral weight of nine Nobel Peace Prize winners is no match, it seems, for the commercial might of one of America's biggest broadcasters.
NBC, fresh from shrugging off the opprobrium for its coverage of the London Olympics, waved away the wishes of South African archbishop Desmond Tutu and others, who begged it to scrap a new reality TV show that they say "likens war to an athletic competition".
NBC went ahead with the broadcast of its show, Stars Earn Stripes, in which minor celebrities undergo simulated military training, including helicopter drops into water and long-range weapons fire, all under the direction of retired General Wesley Clark.
The "stars", such as they are, are typical scrapings from the underbelly of reality television: there is the snowmobiling husband of the former Alaska Governor Sarah Palin, Todd, who goes by the name "Rambo" in the show; the actor Dean Cain is back on prime time, 15 years after he last played Superman; American footballers and boxers bulk out the cast.
The difference between the show and real military activity, as the peacemakers point out, is that none of these celebrities is remotely likely to be killed or traumatised.
"Preparing for war is neither amusing nor entertaining," the nine Nobel laureates wrote in an open letter to NBC. "This programme... continues and expands on an inglorious tradition of glorifying war and armed violence.
"Trying to somehow sanitise war by likening it to an athletic competition further calls into question the morality and ethics of linking the military anywhere with the entertainment industry in barely veiled efforts to make war and its multitudinous costs more palatable to the public."
As well as Archbishop Tutu, the letter is signed by Jody Williams, who won the Peace Prize in 1997 for her work to ban anti-personnel landmines, and seven others, including the former Costa Rican president Oscar Arias Sanchez.
The publicity for Stars Earn Stripes has dressed the show up an "homage to the men and women who serve in the US armed forces", while the Special Operations Forces officers involved in the show justified it as a recruiting tool.
But even some veterans groups have expressed horror. Amy Fairweather, the director of policy at the veterans' organisation Swords to Ploughshares, told Radar magazine last week that the show "trivialised war", whose real consequences were "not that you are knocked out the competition next week, the consequences are you don't get to go on with your life, period".
Stars Earn Stripes, however, debuted to robust figures – 5.15 million viewers, making it the No 5 show in prime time on Monday across all networks – and NBC brushed off the concerns when the laureates' letter arrived just hours before the scheduled broadcast.
A spokesman for the network said: "This show is not a glorification of war, but a glorification of service."
Register for free to continue reading
Registration is a free and easy way to support our truly independent journalism
By registering, you will also enjoy limited access to Premium articles, exclusive newsletters, commenting, and virtual events with our leading journalists
Already have an account? sign in
Register for free to continue reading
Registration is a free and easy way to support our truly independent journalism
By registering, you will also enjoy limited access to Premium articles, exclusive newsletters, commenting, and virtual events with our leading journalists
Already have an account? sign in
Join our new commenting forum
Join thought-provoking conversations, follow other Independent readers and see their replies