New BBC Radio 3 Controller promises more airtime to female composers
Alan Davey is a former Arts Council chief executive
Adam Sherwin
Thursday 29 January 2015 23:08 Comments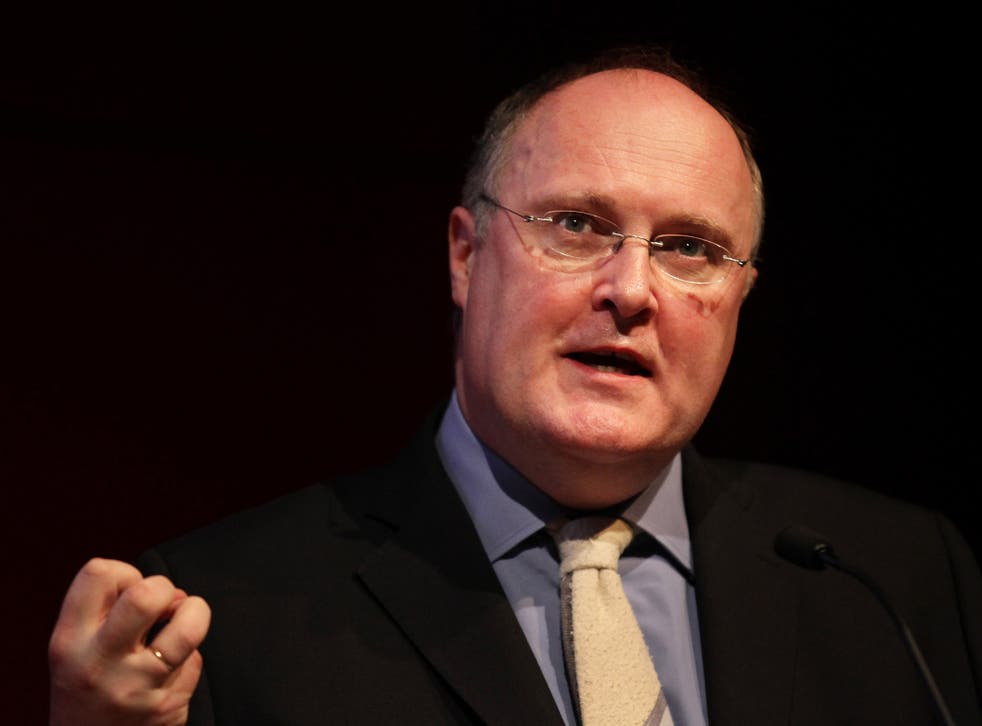 The new Controller of BBC Radio 3 has promised to give more airtime to female composers and vowed that the station will not "dumb down" in an attempt to copy commercial rival Classic FM.
Radio 3 has been accused of chasing listeners with phone-ins, requests and over-chatty presenters. In his first major speech since joining Radio 3 this year, Alan Davey, the former Arts Council chief executive, said he would not dilute the station's commitment to presenting serious classical music to its audience.
Speaking to the Association of British Orchestras conference, Mr Davey said Radio 3 should adopt a "informal, but informed tone that wears its knowledge lightly".
That meant "never dumbing down but providing everyone with the means to understand great music and culture for what it is".
Mr Davey said there were "many curious and musically literate people out there who are waiting for lives to be reached by all kinds of musical genres, including classical music. I take this championing of serious, complex music as an important part of Radio 3's actual and potential mission.
"No matter what financial challenges are thrown at us - and we all have them - we have to stay true to the mission and to stay true to quality."
Mr Davey said that Radio 3's core repertoire will be opened up. "We're soon to focus on female composers in a season of programming in March, and I'm keen to ensure that there is a greater range of composers across the network on a regular basis," he said.
Radio 3 will mark International Women's Day on Sunday 8 March with a day of programming entirely dedicated to music written and chosen by women.
The schedule includes a concert of music by outstanding female composers of the 19th century, including Felix Mendelssohn's sister Fanny Hensel and Robert Schumann's wife Clara, whose musical contributions have been overshadowed by their male counterparts.
Mr Davey said he was passionate about giving audiences concerts in High Definition sounds and hopes to develop "surround sound" which was trialled at the Proms last year, to make listeners feel they are in the hall. His philosophical approach to Radio 3 will be: "Not just giving the audience what we think they want, but earning the right to be a trusted guide to new things and to do so in a spirit of generous authority."
Last year, digital rock station BBC 6 Music's listening figures overtook Radio 3 for the first time. Radio 3 finished 2014 with 1.91m listeners, down 5.6 per cent year-on-year.
Spotlight on female composers
The Early Music Show will explore the life and work of Italian Baroque singer and composer Barbara Strozzi.
Composer Of The Week puts the spotlight on the life and work of French harpsichordist and composer Élisabeth Jacquet de La Guerre whose Céphale et Procris was the first opera written by a women ever to be performed in France.
World premiere of a new collection of Piano Miniatures, performed by British pianist Grace Francis, composed by Kristine Arakelyan, Melissa Douglas, Lucy Pankhurst and Anna Appleby, specially commissioned for International Women's Day.
A concert of music by Fanny Mendelssohn, Clara Schumann and English composer and violist Rebecca Clarke live from the BBC Radio Theatre.
Geoffrey Smith's Jazz presents a portrait of American jazz singer, composer, pianist and actress Carmen McRae.
Register for free to continue reading
Registration is a free and easy way to support our truly independent journalism
By registering, you will also enjoy limited access to Premium articles, exclusive newsletters, commenting, and virtual events with our leading journalists
Already have an account? sign in
Join our new commenting forum
Join thought-provoking conversations, follow other Independent readers and see their replies