Not in my name: Klein disowns Winterbottom adaptation
Writer left off credits by mutual agreement for Channel 4 version of her book after creative tensions with director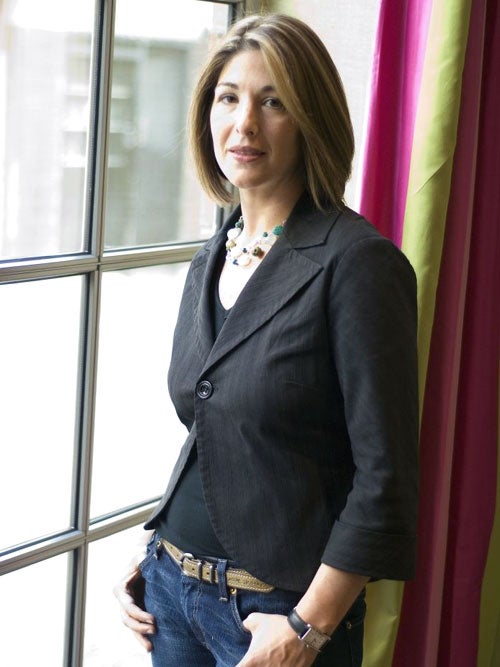 Neither is afraid of controversy. So when the filmmaker Michael Winterbottom was picked to direct a storming screen adaptation of Naomi Klein's book The Shock Doctrine, which takes a hatchet to free market capitalism, Ms Klein heartily approved.
But Winterbottom's work, which is to be broadcast on More4 on 1 September, has led to such insurmountable creative tensions that Klein, who originally came on board to narrate the film and act as a consultant, does not appear in the credits as a writer or consultant, or act as its narrator.
A source at Channel 4 said the writer was so disappointed with Winterbottom's vision of her book – which she reportedly felt did not carefully lay out the thesis or explain the economics but instead made unproven assertions – that she sought to distance herself from the film after seeing the early cuts.
Klein, who is believed to have wanted more interviews and have less narration in the film, was not present at its premiere at the Berlin Film Festival earlier this year and does not mention the film on her website. She conceded yesterday that there had been major differences in opinion as the project developed. "I can confirm that the original idea was for me to write and narrate the film," she told The Independent. "For that to have worked out, however, there would have needed to be complete agreement between the directors and myself about the content, tone and structure of the film.
"As often happens, we had different ideas about how to tell this story and build the argument. This is Michael's adaptation of my book, and I didn't want there to be any confusion about that. I wish the film success."
A Channel 4 spokeswoman insisted the network was "very happy with the final result". A statement read: "This film was always intended to be Michael Winterbottom's interpretation of Naomi Klein's thesis and she was closely consulted throughout the film-making process."
A film review by The Hollywood Reporter earlier this year called Winterbottom's film: "A rough, disjointed doc that fails to get across Naomi Klein's arguments against disaster capitalism."
The Shock Doctrine: The Rise of Disaster Capitalism was Klein's third book, first published in 2007. It became an international and a New York Times bestseller and has been translated into 20 languages.
The book sought to explode the belief that free markets went hand in hand with democracy. Klein asserted that deregulated capitalism had consistently been forced upon vulnerable people to suit alliances of big governments and big businesses, who exploited moments of disaster and trauma, such as the Falklands War and Hurricane Katrina, to make commercial gains. A YouTube short film of the same name has been viewed more than one million times.
Join our commenting forum
Join thought-provoking conversations, follow other Independent readers and see their replies