Panorama was worth risking lives for, says BBC chief: Programme by John Sweeney based on secret footage taken on university field trip to North Korea
Jerome Taylor
Monday 15 April 2013 12:13 Comments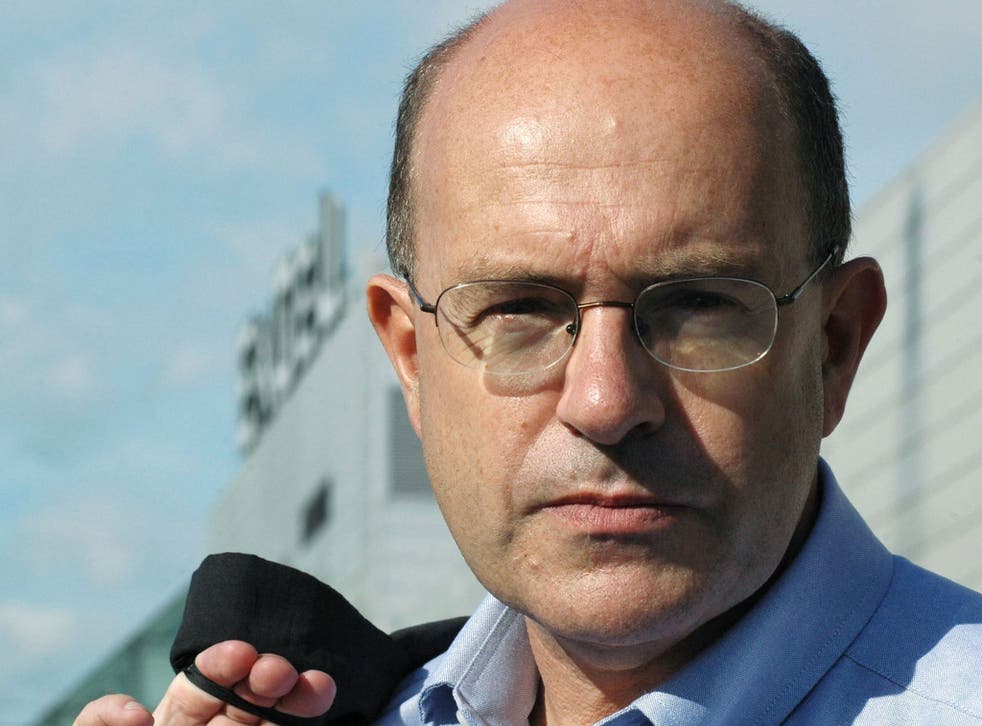 A senior BBC executive tonight claimed the corporation was justified in putting the lives of students at risk by sending an undercover reporting team with them on a trip to North Korea.
The corporation is facing calls to pull Monday night's Panorama special by veteran correspondent John Sweeney after he smuggled himself into the secretive state alongside his wife and a cameraman by attaching them to a group of 10 London School of Economics students who visited the country last month.
Defending the decision, BBC News head of programmes Ceri Thomas said: "This is an important piece of public interest journalism." Asked whether that justified putting student lives at risk, he replied: "We think it does."
The BBC insists the students were fully aware that the reporting team were present but the LSE has reacted furiously, accusing the corporation of using "deception from the outset" and endangering the safety of their students.
The argument has pitted one of Britain's most prestigious universities and the corporation into an argument over journalistic ethics. Reporters often pose as tourists to enter North Korea and take part in state- sanctioned trips where access is severely monitored by officials.
But the LSE has been incensed that Mr Sweeney, his wife and former LSE student Tomiko and cameraman Alexander Niakaris used their university's reputation to access the secretive state.
The trip itself took place between 23 and 30 March and involved sanctioned visits to the capital Pyongyang and Panmunjom, a border post inside the demilitarised zone between the North and South.
An initial statement from the LSE said the visit was arranged by the Grimshaw Club, a student body that specialises on international politics and who put on a similar trip last year to North Korea. However, the club today denied any official involvement saying it simply advertised the trip.
The Independent understands that the trip was in fact the brainchild of both John Sweeney and his wife Tomiko, who took part in the 2012 trip to North Korea which was organised by the Grimshaw Club.
Mrs Sweeney, who suggested and wrote a piece for The Independent after she returned, had made contacts to set up a second trip and found a group of LSE students who were willing to come along.
The BBC insists that the students – who ranged in age from 18 to 28 – were informed twice while in London that a BBC journalist would be present on the trip.
But they admitted that it was only once they were in Beijing that they were made aware the journalist was John Sweeney and that a camera crew would accompany them.
"The material fact is that they were made fully aware of the risks and the implications of those risks were the journalists to be discovered," insisted Mr Thomas on Radio 4's The World This Weekend. Although a full risk assessment was done by the BBC, the students were not asked to sign consent forms.
A handful of students were clearly uncomfortable with their involvement once it became clear that the trip would become a documentary on the BBC's flagship investigations show Panorama.
Three students asked the BBC to remove footage of them from any videos or pixilate their faces, which the corporation has agreed to do. Two students and the parent of a student subsequently complained to LSE who went public with their concerns over the weekend and demanded the BBC pull the documentary.
Senior LSE figures are furious that the BBC's actions might endanger their staff's ability to work in difficult or hostile places in the future.
"I think there's less danger to students than there is to my colleagues," said Professor George Gaskell, the university's "pro-director".
"Some of my colleagues at present are in Africa, China, in various other sensitive countries. If their independence and integrity is challenged they may find themselves at considerable risk." The university also said it believed any adequate risk assessment would not have approved the trip given the consequences for the students if the journalists were uncovered.
"I think we have a different view on what is an acceptable risk," said Professor Gaskell. "I think the situation in which the students found themselves in was potentially extremely dangerous."
However Mr Sweeney, who has an illustrious track record of reporting from closed or hostile countries, said the students were "brave, grown-ups" all of whom knew the risk they were taking. "All the LSE students, all of them needed to say one word in North Korea – "BBC" – and I would have been off to the gulag," he asid.
"None of them did. The LSE students who went on that trip protected me. And they protected me because – I believe – they believe in free speech and they believe in telling this story about a neo-Nazi state."
John Sweeney: Investigating where others fear to tread
Hard-headed and hot-headed in equal measure, John Sweeney is one of the BBC's heavyweight investigative reporters, with a track record of doggedly pursuing scoops and a knack for smuggling himself into closed countries.
He worked at The Observer, covering various conflicts, until moving into television investigations. In 2002 he entered Zimbabwe to report on mass graves at a time when journalists were banned by Robert Mugabe from entering.
Three years later he won the Paul Foot Award for his investigation into cot deaths which helped acquit three women of murder charges. He then moved on to investigating Scientology and famously blew a fuse in an interview with a senior official after the controversial group spent weeks following him.
Anniversary stokes fears of missile launch
Speculation was rife today that North Korea would mark the 101st anniversary of the birth of the country's founder by launching a missile.
As events (including a national meeting in Pyongyang's Culture Hall, above) began in advance of today's celebrations, US Secretary of State John Kerry warned that Washington is "fully committed" to defending Japan against North Korean aggression. Speaking in Tokyo, Mr Kerry urged North Korean leaders to "come to the table in a responsible way" and to stop threatening their neighbours.
Register for free to continue reading
Registration is a free and easy way to support our truly independent journalism
By registering, you will also enjoy limited access to Premium articles, exclusive newsletters, commenting, and virtual events with our leading journalists
Already have an account? sign in
Join our new commenting forum
Join thought-provoking conversations, follow other Independent readers and see their replies