Poldark should run for eight more years and BBC regulation could be given to Ofcom, says George Osborne
The Chancellor said that British broadcasters should follow the American model of long-running shows
Adam Sherwin
Tuesday 14 April 2015 01:13 Comments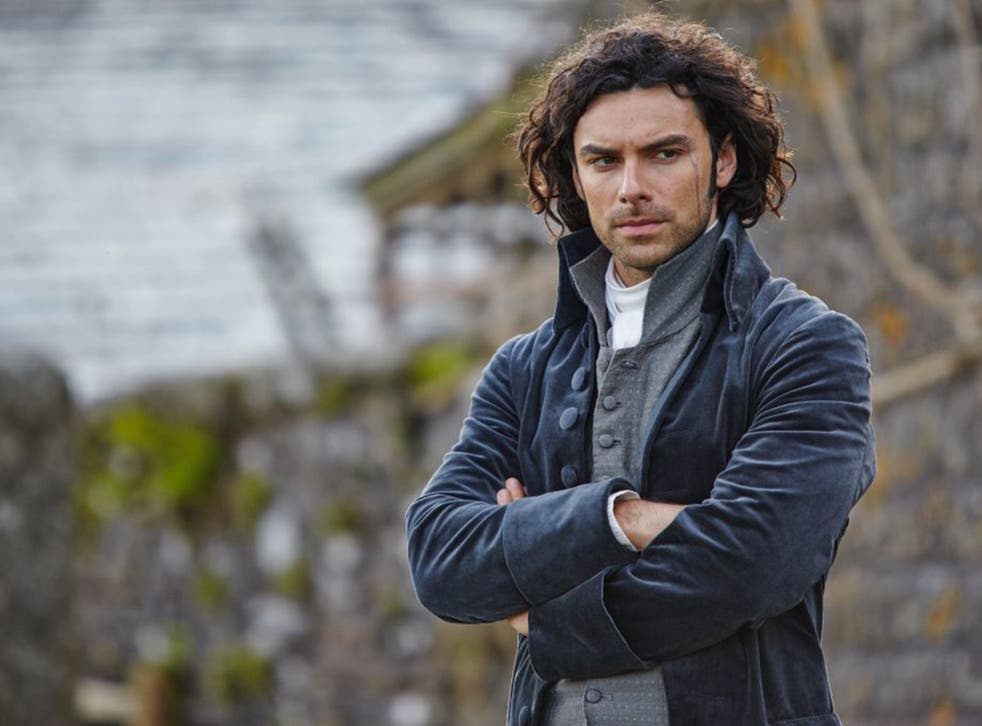 Regulation of the BBC could be handed to Ofcom, George Osborne has suggested, in an interview in which the Chancellor demands eight more years of Poldark and confesses to a schoolboy crush on the hot pants-clad 70s pin-up, Daisy Duke.
Osborne said that the BBC should have nothing to fear from ending its historic tradition of self-regulation and allowing the broadcasting watchdog Ofcom to oversee all its activities.
"The Trust arrangement has never really worked," Mr Osborne told the Radio Times. "I've never understood why the BBC is so frightened of regulation by Ofcom…But it's not as if ITV is poorly regulated. Ofcom has proved itself to be a robust regulator."
Ofcom currently regulates BBC programmes over questions of harm, offence and fairness. If the BBC was placed under Ofcom's authority, when the corporation's Charter is renewed at the end of 2016, the watchdog would regulate all of the BBC's commercial activities and approve decisions such as whether channels including BBC3 and BBC4 should be closed.
Rona Fairhead, the BBC Trust chairman, has suggested that the Trust be dissolved and a new independent regulator be set up to monitor the BBC.
Poldark in pictures

Show all 37
However Ms Fairhead said the BBC should not come under Ofcom's remit – a bespoke regulator was required to maintain the "higher expectations" that audiences have for its services and to protect the BBC's independent from government.
The Chancellor added that "certainly everyone I know who works for the BBC complains bitterly about the management" and warned the broadcaster against "suffocating local news (from other outlets) and making sure they reflect the diversity of opinion in our country and don't become too mono-culture."
An avid television viewer, the Chancellor admitted that he had watched every episode of Game of Thrones, which is produced in Northern Ireland with the help of a "high-end television tax credit" he introduced. "It's just brilliantly written and acted, multi-layered," Mr Osborne enthused.
The Chancellor confessed his love for Poldark, the hit BBC1 drama in which a noble-born war hero attempts to improve the plight of the poor during a time of austerity. He urged the BBC to follow the example of US broadcasters by producing extended runs of shows which can be viewed as DVD box sets.
"I do think one thing that British broadcasters have to look out for is this increasing habit of (viewers watching) American box sets. I don't think the BBC and indeed ITV want to be left behind in this," the Chancellor said. "I'm enjoying Poldark at the moment, but in a couple of weeks it will be over. Where are the BBC dramas that run for eight or nine years? I don't think we run with our successes enough."
The BBC has already announced a second Poldark series for next year and has 12 of Winston Graham's historical novels to work through.
Mr Osborne also revealed that his schoolboy crush was Daisy Duke, the cut-off denim hot pants-wearing waitress in American import The Dukes of Hazzard, played by Catherine Bach.
Osborne's first "TV hero" was Frank "Ponch" Poncherello, the macho California Highway Patrol motorcycle officer in the US drama series CHiPs. Played by the swarthy Erik Estrada, "Ponch", with his shades, tight-fitted khaki shirt and jeans, is often cited as a gay icon.
Register for free to continue reading
Registration is a free and easy way to support our truly independent journalism
By registering, you will also enjoy limited access to Premium articles, exclusive newsletters, commenting, and virtual events with our leading journalists
Already have an account? sign in
Join our new commenting forum
Join thought-provoking conversations, follow other Independent readers and see their replies