Protests over BBC's 'revisionist approach' to Rwandan genocide
Ian Burrell
Friday 10 October 2014 19:27 Comments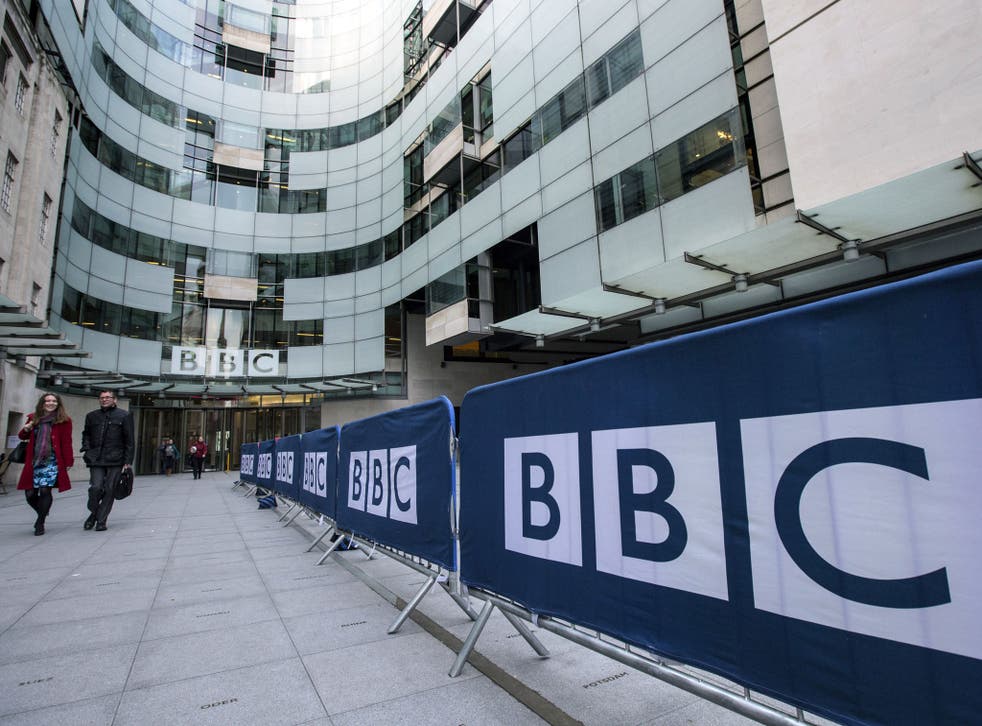 Protests are set to take place outside BBC Broadcasting House tomorrow after the broadcaster was accused of taking a "revisionist" approach to the Rwandan genocide in a BBC2 documentary.
Rwandan survivors' groups have written to the BBC's Director General, Tony Hall, to complain that Rwanda's Untold Story had politicised the 1994 massacres and made "a mockery of the BBC's reputation for integrity and fairness".
Andrew Wallis, the author of Silent Accomplice: The Untold Story of France's Role in the Rwandan Genocide, accused the BBC of having "pushed aside" 20 years of scholarly research into the massacres.
"They alleged that instead of 800,000 Tutsi deaths there were only around 200,000. Even more incredibly, they proposed at least 800,000 Hutus had been killed at the hands of the Rwandese Patriotic Front," he wrote in the Ugandan Independent. "There was no evident attempt to talk to Tutsi survivors or survivor groups."
Linda Melvern, the author of A People Betrayed: The Role of the West in Rwanda's Genocide, said: "Some aspects of this film are very troubling."
In their letter, the survivors' groups accused the BBC production crew of having "made no effort to seek out the voices of those who witnessed and suffered through the Genocide in 1994". They added: "By giving voice to those who deny the genocide without reaching out to a single survivor or survivor organisation, the BBC has demonstrated an incredible lack of respect for the more than a million victims."
The letter to Lord Hall is signed by Dr Jean Pierre Dusingizemungu, the president of Ibuka, the umbrella association for genocide survivor organisations in Rwanda, and by the leaders of other survivors' groups. Among those organising today's demonstration are the London-based Rwandan Community Association.
Alphonsine Kabagabo, vice-chair of the Rwandan survivors' group Surf, said: "They had their own political agenda rather than focusing on the reality of what happened."
The BBC said it had received 18 complaints about the programme and 10 messages of appreciation. The programme has prompted debate online with some Rwandans praising the programme's journalism, it noted.
A BBC spokesperson said: "The BBC strongly refutes the suggestion that any part of the programme constitutes a 'denial of the genocide against the Tutsi'. There are repeated references to the mass killings of Tutsis by Hutus in 1994 and that this constituted genocide. The programme also includes an interview with the Director of the Genocide Museum at Murambi, a Tutsi and genocide survivor, and a convicted Hutu genocidaire who spoke of his part in the killing of thousands of Tutsis.
"The BBC has a duty to investigate difficult and challenging subjects and we believe the programme is a valuable contribution to the understanding of the tragic history of the country and the region, and of the governance of Rwanda over the last 20 years."
Register for free to continue reading
Registration is a free and easy way to support our truly independent journalism
By registering, you will also enjoy limited access to Premium articles, exclusive newsletters, commenting, and virtual events with our leading journalists
Already have an account? sign in
Join our new commenting forum
Join thought-provoking conversations, follow other Independent readers and see their replies