Radio 1 to hire 'YouTube-famous' vloggers to broadcast online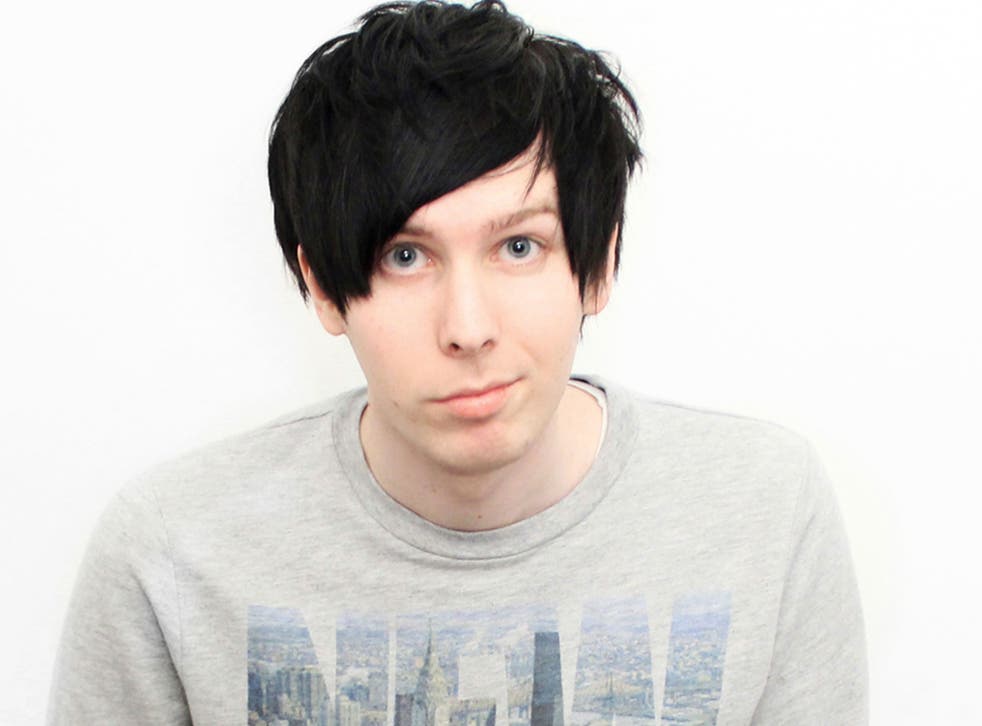 The BBC has moved to protect its young audience by hiring a series of YouTube "vloggers" to work for Radio 1 ahead of the proposed closure of the youth-orientated television channel BBC3.
But the initiative coincided with claims by the former head of BBC3 that the corporation had made a "massive strategic mistake" in consigning the channel to an online-only service and that it would result in large numbers of young people abandoning the broadcaster in favour of Channel 4. It was "pretty perverse, odd decision", he said.
Speaking at the Edinburgh International Television Festival, Zai Bennett, who walked out of BBC3 in June and now heads the Sky Atlantic channel, said: "I think the BBC is on a strategic course to licence fee renewal, which isn't aligned with what the audience requires from the BBC." BBC3's budget had been "obliterated", he said.
The BBC is "a £3.5bn organisation which is choosing to stop funding for a young adult audience that can't get [content] anywhere else", he said. "It's just a big cut." Mr Bennett predicted that C4, and it's youth channel E4, would be "rubbing their hands with glee" and were set to inherit "massive market share" from BBC3's move online.
But the comments provoked a passionate response from Ben Cooper, one of the BBC's most senior executives for youth audiences, as the head of Radio 1 and Radio 1Xtra. "You've got to pull back and see the BBC in the round at the moment. They have got to save money," he said. "They have got to protect the mothership of BBC1. BBC1 is to the majority of the audience the BBC. The one thing they are also trying to protect is drama. That is why money was taken from the BBC3 budget."
He said the demise of BBC3 had been "an emotional thing" for Mr Bennett.
Having announced the recruitment of 10 video bloggers for Radio 1, whose output will be streamed on the Radio 1 website, Mr Cooper said: "The Radio 1 audience and the BBC3 audience are going to have to be joined together more strategically. The BBC has a youth channel - it has Radio 1. It's music and it's entertainment but also we are doing visual things."
As it prepares to debate its case for licence fee renewal, the BBC is facing a challenge in remaining relevant to the youth audience. Mr Cooper said "a lot of young people are spending time on YouTube and looking at and responding to vloggers."
Radio 1 will work with around 10 stars of YouTube, including UK comedian TomSka (aka Thomas Ridgewell) and style guru Zoella (aka Zoe Sugg). Between them the vloggers, have 27m subscribers.
The vloggers will appear on rotation as guest presenters of an hour-long Monday night show hosted by Radio 1's Dan and Phil from September. They will broadcast on camera from the Radio 1 studios at Broadcasting House in London. Dan Howell and Phil Lester were themselves vlogging stars on YouTube before they were recruited to the Radio 1 schedule at the start of last year.
"We feel like proud parents introducing the spawn of the internet to the people of the radio," said Dan and Phil in a statement.
Mr Cooper told the TV festival: "I think that's a way of innovating and saying young people obviously love relating to vloggers so let's bring those vloggers to radio, let's get some new presenters on Radio 1. You never know, we might find the next John Peel or Chris Evans from that next set of presenters because they have a real honesty and a real ease with which they present."
Mr Cooper said that Radio 1's own YouTube channel had amassed 1.4m, subscribers, a third of whom were females between 13-17. Nearly 1bn minutes of Radio 1 YouTube content has been consumed, he said.
Who are the Radio 1 vloggers?
TomSka
Real name Thomas Ridgewell, he has 3m subscribers on YouTube where he is a long-established comedy star specialising in short films, sketches and cartoons. He has 3m subscribers.
Zoella
Real name Zoe Sugg. Specialises in hair, beauty and fashion videos. She has 5.7m subscribers and 2.09m Twitter followers. At 24 she used her vlogging success to buy herself a Brighton penthouse.
BritPopPrincess
Real name Patricia Bright. Born to Nigerian, parents she lives in London and her YouTube channel specialises in fashion and beauty tutorials. She said she was "so excited to do a YouTuber takeover on "Radio 1", adding that she was "so glad to see the wider community embracing what we do". She has 500,000 subscribers.
Troye Sivan
South African-born, Australian actor. He has 2.5m subscribers.
ThatcherJoe
Real name Joe Sugg. The younger brother of Zoe Sugg. He has 2.7m subscribers.
Caspar
Real name Caspar Lee. Raised in South Africa and now living in London, a room mate of ThatcherJoe. He has 2.9m subscribers.
Tyler Oakley
American vlogger and advocate for LGBT (Lesbian, Gay, Bisexual, Transgender) youth. He has 5.1m subscribers.
Register for free to continue reading
Registration is a free and easy way to support our truly independent journalism
By registering, you will also enjoy limited access to Premium articles, exclusive newsletters, commenting, and virtual events with our leading journalists
Already have an account? sign in
Register for free to continue reading
Registration is a free and easy way to support our truly independent journalism
By registering, you will also enjoy limited access to Premium articles, exclusive newsletters, commenting, and virtual events with our leading journalists
Already have an account? sign in
Join our new commenting forum
Join thought-provoking conversations, follow other Independent readers and see their replies