Radio 2 controller resigns and Ross is suspended
Thursday 30 October 2008 18:57 GMT
Comments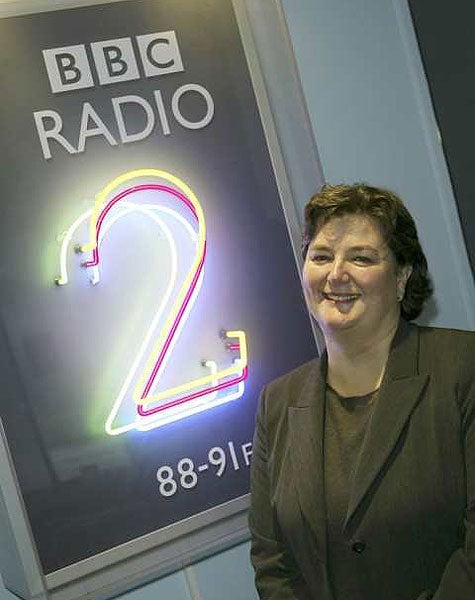 The Radio 2 Controller Lesley Douglas has resigned over the Andrew Sachs row, the BBC said today. And Jonathan Ross has been suspended without pay for 12 weeks.
Douglas offered her "personal apology to Andrew Sachs and his family and to the audience for what has happened".
The BBC director general Mark Thompson said that Ross, said to earn £6 million a year, had been suspended without pay.
The BBC said he would "be suspended from all broadcasting for the BBC for a 12-week period, ending in mid-January 2009.
"He will not be paid by the BBC during this period. The fees that would have been paid will be deducted from his BBC contract."
Mr Thompson said: "Jonathan Ross's contribution to this edition of the Russell Brand show was utterly unacceptable and cannot be allowed to go uncensored or without sanction.
"A 12-week suspension is an exceptional step, but I believe it is a proportionate response to Jonathan's role in this unhappy affair.
"Jonathan Ross has already made a comprehensive and unreserved personal apology to Andrew Sachs and his granddaughter. I believe that he fully understands the seriousness of what has happened.
"I have made very clear to him the central importance of the clause in his contract about not bringing the BBC into disrepute. We agree that nothing like this must ever happen again and that tight discipline will be required for the future."
The row has already claimed the scalp of Russell Brand.
Douglas said: "Over the 23 years of my career at the BBC I have enjoyed a deep love and respect for both the audience and the BBC.
"The events of the last two weeks happened on my watch. I believe it is right that I take responsibility for what has happened."
Meanwhile the BBC Trust said it was "dismayed" by what had occurred in the Radio 2 broadcast.
A statement released by the Trust's chairman Sir Michael Lyons said: "The BBC Trust represents licence fee payers and on their behalf has a responsibility to safeguard high standards of BBC broadcasts.
"The Trust is dismayed both that the offensive comments broadcast on the Russell Brand Show on 18th October fell so far short of audiences' legitimate expectations and by the deplorable intrusion into the privacy of Mr Sachs and his granddaughter."
It added: "On behalf of the BBC, the Trust offers a full and unreserved apology to Andrew Sachs, Georgina Baillie and the rest of his family. The Trust extends its apologies to licence fee payers as a whole."
Complaints about the incident have reached 35,700 and the prank has been condemned by the Prime Minister downwards.
Brand, 33, and Ross, 47, were suspended by the BBC yesterday, 11 days after the offensive phone call was broadcast on Radio 2.
Douglas, Controller of BBC Radio 2, 6 Music and Popular Music, was reported to have been prepared to resign if members of her production staff were sacked.
She took over Radio 2 in 2004 and has lured thirty-something listeners to a station once known for its more mature audience.
She said the last week had been a "painful one for the BBC and particularly for BBC Radio 2".
She said: "It is with enormous regret that I have decided to resign as Controller of BBC Radio 2, BBC 6 Music and of Popular Music. This is my decision alone."
BBC Director-General Mark Thompson said he accepted the decision with "real sadness".
Mr Thompson reported to a special meeting of the BBC Trust's editorial standards committee this afternoon.
He presented the findings of BBC management's investigation into how the comments were cleared for broadcast.
The BBC website carries this biography of Lesley Douglas, who "was appointed Controller, BBC Radio 2 and BBC 6 Music in October 2003 and took up the post in January 2004.
"Lesley's role was expanded in May 2007 when she was appointed the BBC's first Controller, Popular Music.
"Her remit includes taking responsibility for co-ordinating the full range of popular music output produced across the various BBC platforms.
"She started her career in the BBC in 1986 as a Production Assistant, first in a research department and moving later that year to the David Jacobs show. A year later she joined Promotions working as a Promotions Assistant. "
It adds: "Lesley was born in Newcastle in 1963 and gained a degree in English at Manchester University."
Join our commenting forum
Join thought-provoking conversations, follow other Independent readers and see their replies