Statements describe 'climate of paranoia and fear' under BBC 'bully' Rod McKenzie
They also say he played favourites and left young reporters in tears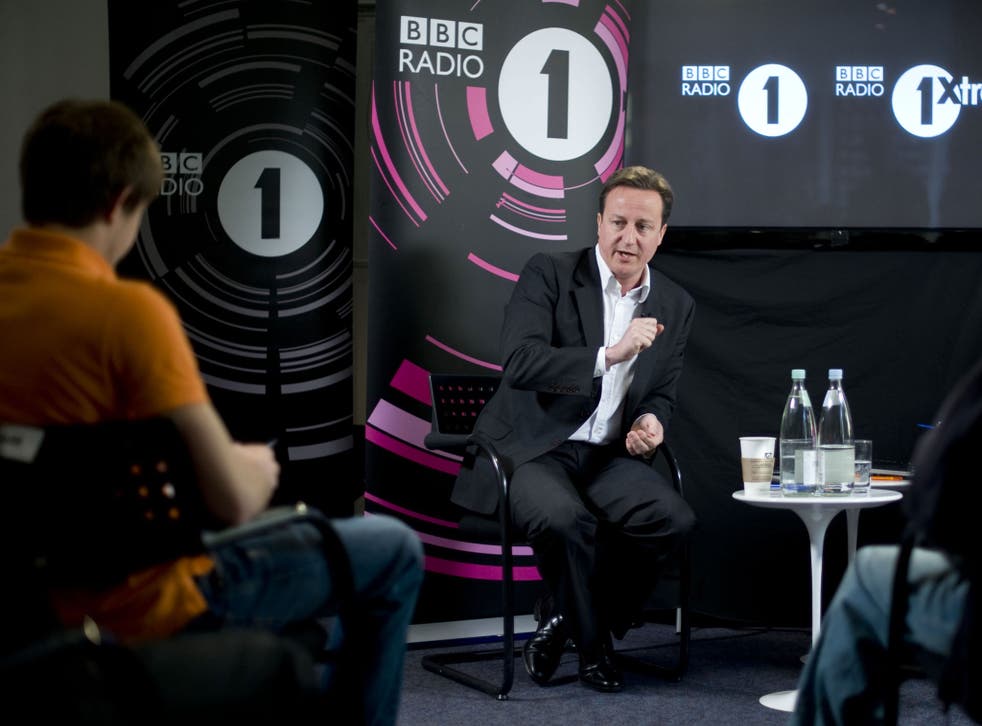 A dossier of statements from 17 serving and former members of the BBC's youth news service, Newsbeat, describes a "climate of paranoia and fear" in which they worked under an editor who has been moved following a year-long inquiry into bullying and harassment across the BBC.
The Independent revealed yesterday that Rod McKenzie, one of the BBC's most experienced news executives, has been given a final written warning and moved to another role outside of the BBC network news department following complaints by more than 30 current and former members of staff. Throughout the disciplinary process Mr McKenzie has disputed the claims against him, and has since pointed out that some of the claims were not upheld.
Statements seen by this newspaper detail alarming levels of distress experienced by young BBC journalists who are required to produce news for Radio 1 and 1Xtra's audience of 16-29 year old listeners.
Staff described an appalling working atmosphere where "public humiliation was dished out on a regular basis". One reporter said she was in such distress that she hid in a store cupboard inside the BBC. Another alleged that during a dressing down by Mr McKenzie she was told: "I am glad you are crying as it shows me you care."
One researcher claimed she was accused of being "too fucking middle class" to work at Newsbeat, while a former presenter says she was told "I was not a proper journalist because I had not been to university". One journalist allegedly had a newspaper jobs page left on their desk as a hint that they should leave.
Another journalist, who was at Newsbeat for four years, said the experience left her having panic attacks and insomnia. "There were dozens of times when I was reduced to tears," she said. "I saw other female reporters crying on many occasions too."
Some of the complainants set out their feelings in a group testimony. "This collection of statements and submissions has come about because current and former members of Newsbeat staff finally feel we can come forward to talk about the treatment we have suffered for the last two decades," it said.
"We do not want this to be seen as some sort of witch-hunt. But the fact remains that one person, in a position of power, has made life a living hell for dozens of people over a number of years, and has seemingly been allowed to do so unchecked."
Some former members of Newsbeat staff have defended Mr McKenzie. One said: "He was always very encouraging to young talent and very supportive. I don't recognise these descriptions of his behaviour."
Another former Newsbeat journalist said: "My experience in Rod's newsroom set me and many others up to go and have successful careers elsewhere and still work by his high standards."
Allegations were made in a dossier submitted to BBC management as part of a review into bullying and harassment at the organisation led by the barrister Dinah Rose QC last year. This led to a special investigation into the situation at Newsbeat.
Mr McKenzie has argued that his behaviour was commensurate with his position in a busy newsroom and that he has been the victim of a campaign against him. "He strongly rejects these claims and maintains that his behaviour is entirely in keeping with a pressurised news environment," said a source close to him.
But the allegations of a "toxic" atmosphere in a newsroom that is supposed to be a platform for some of the BBC's best young reporting talent should disturb the BBC Trust, the organisation's governing body.
One journalist, who worked on Newsbeat for five years, said of Mr McKenzie. "He is, and I say this without hesitation, the worst bully that I have ever had the displeasure to work for. If you find yourself suddenly 'out of favour' with him it felt like your career at the BBC was over, period."
The correspondent, who went on to have a successful career in another part of the BBC, said of Mr McKenzie: "His style is to humiliate publicly those he doesn't like and coddle those he favours."
Mr McKenzie denies he showed favouritism and is said to have argued that "a favourite is a high achiever by another name". The disciplinary process did not uphold claims that he brought prejudices to the process of deciding which staff should leave the BBC under its Delivering Quality First efficiency programme.
One presenter who worked on Newsbeat for more than five years, said on-air staff were told they needed to sound "young" but that Mr McKenzie, who is in his Fifties, would record pieces with his own voice.
The presenter said: "If you made constructive criticism of one of his favoured reporters he would become livid. He would yell obscenities at you across the newsroom in front of your colleagues if he didn't like your opinions on the programme, and if you dared to have an opinion that differed from his."
A colleague recalled attending the morning editorial meetings with "a knot in my stomach and the fear that I would be "sidelined" if I didn't have a strong idea that day." Another former staff member talked about the editor's "shouting and banging of tables in morning meetings" and being told by Mr McKenzie "You are useless to me".
One Newsbeat journalist claimed to have undergone severe health problems as a result of being employed there. After scans, doctors advised that "my symptoms were most likely caused by extreme stress, exhaustion and panic attacks", they said.
The same journalist praised Mr McKenzie for having a "razor-sharp editorial mind and an absolute understanding of the Radio 1 audience" but added: "His image in the newsroom is verging on the demonic and his grip on the team of young journalists is based on a climate of paranoia and fear. It is a sad and deeply troubling indictment of the BBC's [Human Resources] policy that he has remained in his position for so long."
A former presenter said: "The bullying and intimidation took place on a daily basis with many members of staff. He would shout at his victim, in front of the whole team, turning puce in a total rage." One current Newsbeat staffer said: "It is not an understatement to say that I am terrified of him."
Newsbeat was set up by the BBC 41 years ago and won Gold at last year's Sony radio awards for best news and current affairs programme, when Mr McKenzie said: "I've got a brilliant team and this is a wonderful award for everything we have done since 1973."
Ceri Thomas, BBC News Head of Programmes, informed the Newsbeat team of Mr McKenzie's departure this week and said he had received "more testimonials of support than criticism" of the editor.
The BBC said: "We do not discuss internal staff or disciplinary issues."
Register for free to continue reading
Registration is a free and easy way to support our truly independent journalism
By registering, you will also enjoy limited access to Premium articles, exclusive newsletters, commenting, and virtual events with our leading journalists
Already have an account? sign in